This project still requires its signage and branding.
We were contacted by Winchester University last year to help them with the design of a zero waste shop. They had read an article we wrote about circular design and wanted us to adopt this approach to the retail unit. After a long chat with Mark, their project manager, I could feel a design falling into place. We discussed what we both felt were the most important aspects the project needed to achieve and they were as follows.
Use materials with a low environmental impact
Make the shop system as adaptable as possible
Design a counter that can also serve coffee
Strong enough to carry large containers
Cost effective to construct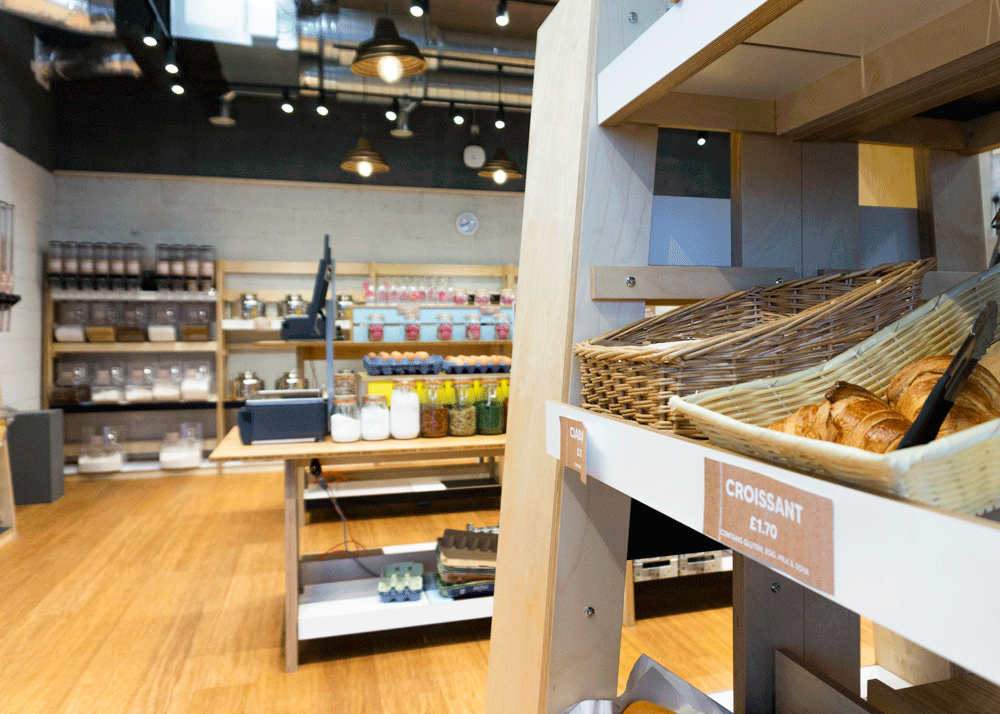 For us this was an almost perfect brief as we are keen to make our interior designs more sustainable. We got on the phone and talked to some of our trusty carpenter firms. We wanted to see if they had regular off cuts that they would normally throw away. One company had the perfect fit for the project as they make bespoke kitchens which have an off cut of fair faced birch ply sized 18mm x 100mm x 2000mm.
We also had just heard about a new project called Morph. This lego inspired product is made from recycled plastic, can be re used and recycled at the end of its useful life. Like the rest of the interior fittings the counter base was built onsite very quickly in just one day.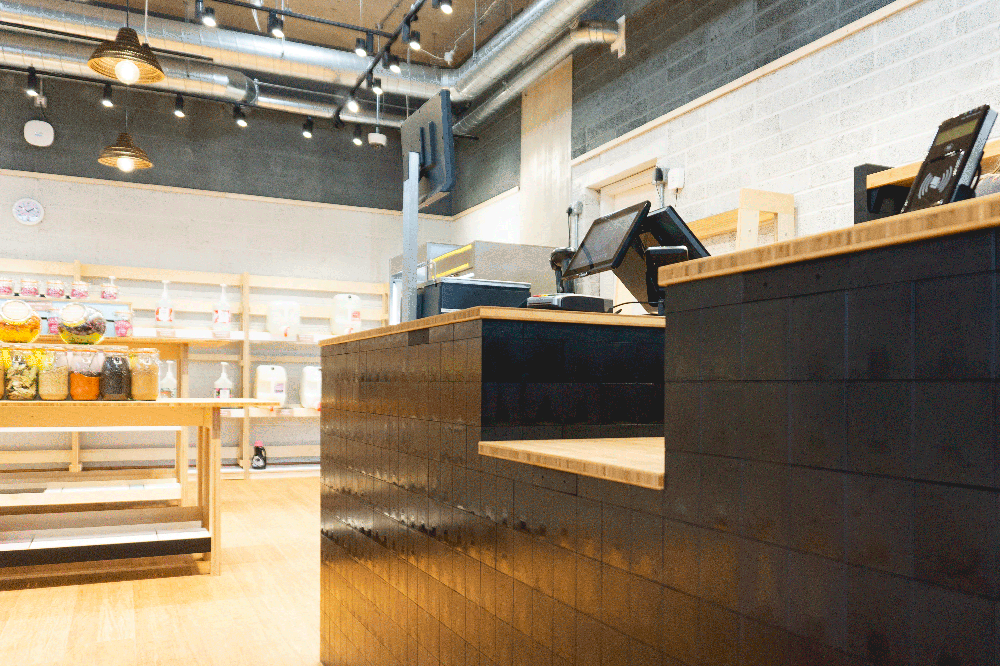 The pendent lights have been provided by Tabitha Bargh. These are laser cut cardboard which have been layered up and glued together to make a pendent shape. The rest of the lighting is on a track system with LED spots hanging from it. These light bulbs are low energy and will last a long time. Because of the track the lighting is very adaptable, we like adaptable.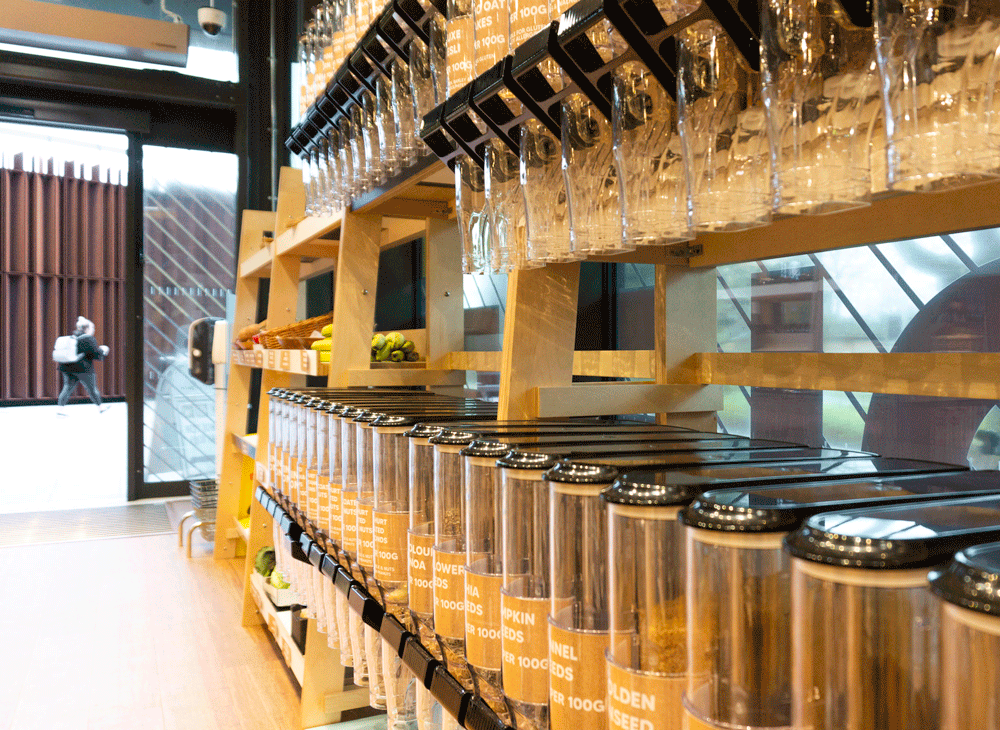 Bespoke Retail System
We set about designing a retail system that was both adaptable and strong enough to carry the product containers for the zero waste food products. Each frame can be used for each type of food display. The units will also sit back to back and support one another. We love a good kit of parts and developing this one was a joy. If your next project needs something bespoke, get in touch…