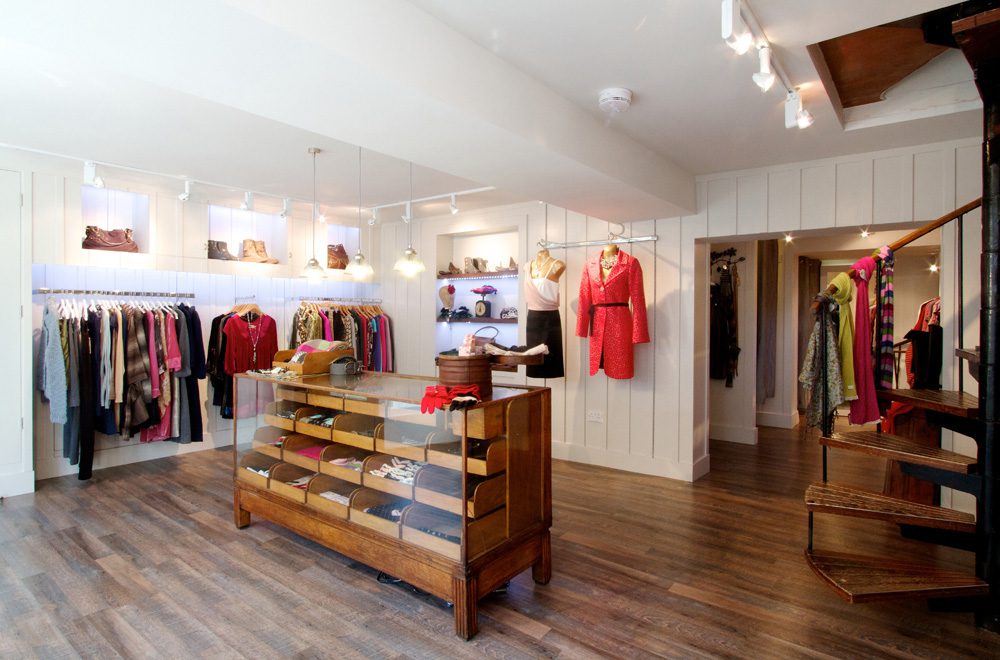 At Engaging Interiors we've worked with a variety of businesses and homeowners in and around Sussex. For an interior designer Sussex has huge potential. There's plenty of independent cafes, bars and shops. You'll find successful, innovative brands across the county.
If you're a retailer or restaurant owner it's a great location. From beautiful market towns to coastal areas, it's a popular destination for visitors. Micro breweries. Clothing boutiques. Wellness centres. Village pubs. Health food stores. Seafront restaurants. Sussex has it all. We've worked in this area for over 15 years. We understand it. And the opportunities and challenges facing small businesses.
Thinking of starting a new venture? See how we can create your perfect interior. Developing an existing business? We'll get your current space working better.
Small. Specialist. Sussex-based.
As an Interior Designer Sussex, we're proud to be independent. We work on a small scale. So we can ensure you're satisfied with the design process. From concept to completion you get one-to-one attention. We work closely with you to understand the needs of your project. You get the best possible service within your time and budget constraints. Your project will be our priority. You will receive our full commitment.
Here's an image from a Lewes shop we designed. It's a high street store for jeweller, Alexis Dove. Find out what Alexis and other clients are saying about Engaging Interiors here.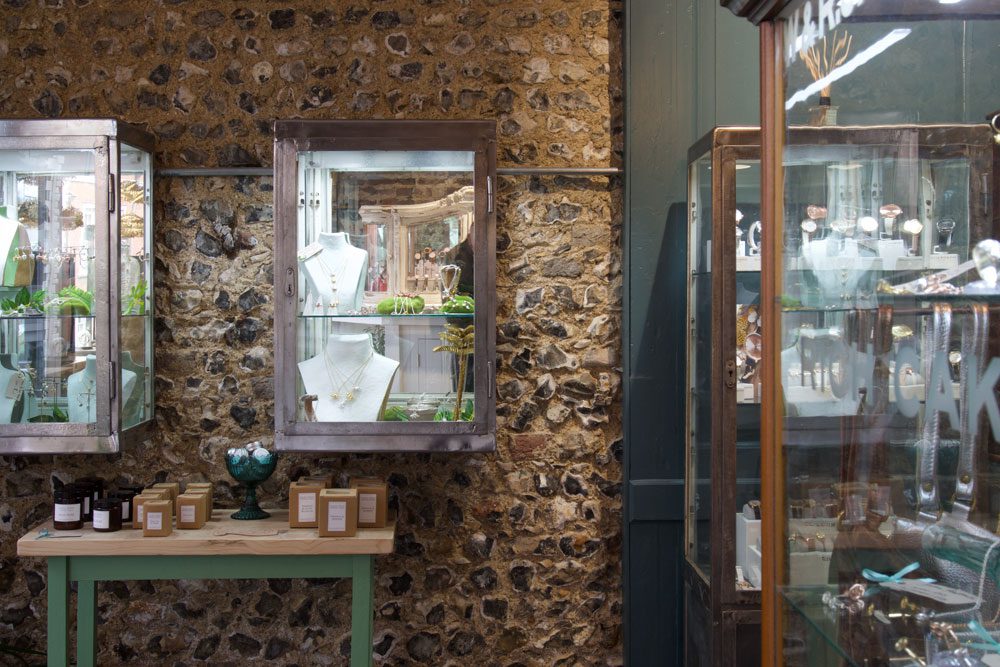 Bespoke service
Interiors should be beautiful and engaging. They need to be long lasting but also adaptable. We work with the highest quality materials available for your budget. Sustainable products are always our first choice.
We design unique, bespoke interiors. Just started thinking about your space? Or do you have a fully measured plan? Wherever you're at with your project, we can help. We ensure your space is cost effective and beautifully finished. We have high standards. And you can expect a top quality service.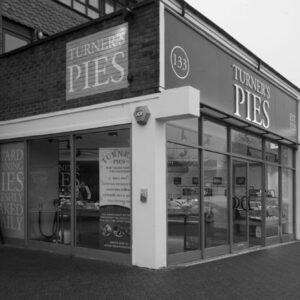 Interior Designer Sussex
We have worked on a wide range of stores, restaurants, bars and cafes. As well as helping many residential clients. Here's how you'll benefit from working with us:
We can arrange our working hours to suit you.
We are highly qualified and have extensive experience.
We advise on safety and planning issues.
We design counters and bars.
We specify wall and floor finishes.
We recommend skilled local tradespeople.
You get one-to-one attention.
We can help at any stage in the process.
We advise on branding and signage.
Your business is in safe hands throughout the design and build process. Our interior design will make the most of your space. No matter how big or small it may be.
Contact us to discuss how we can help. Look no further for your interior designer Sussex.