As a Hotel interior designer we know the criteria that needs to go into developing a successful design. Our approach is methodical and practical. We will set out a strategy for the principles of the design at a larger scale, then go into more detail as we progress through the project. The public spaces of a Hotel need to flow from one space to another so that customers can understand the space and feel at ease. Different Hotels require different approaches. Sometimes walking around the public spaces of a Hotel will be like exploring a well designed garden, each element unfolds at just the right moment. Accessibility is also something that is an important factor when considering updating or building a new Hotel. We are experienced at making the most out of these opportunities.
Previous Hotel projects
Below are some photographs from a project we designed in Berkshire, it was a grade 2 listed building and we were asked to not only reconnect it with the High Street, but it's connected public spaces. We moved the reception counter so that it could be seen from the main entrance doors. We also created a new entrance with ramped access for accessibility purposes and move the bar so it could be seen from the main High Street.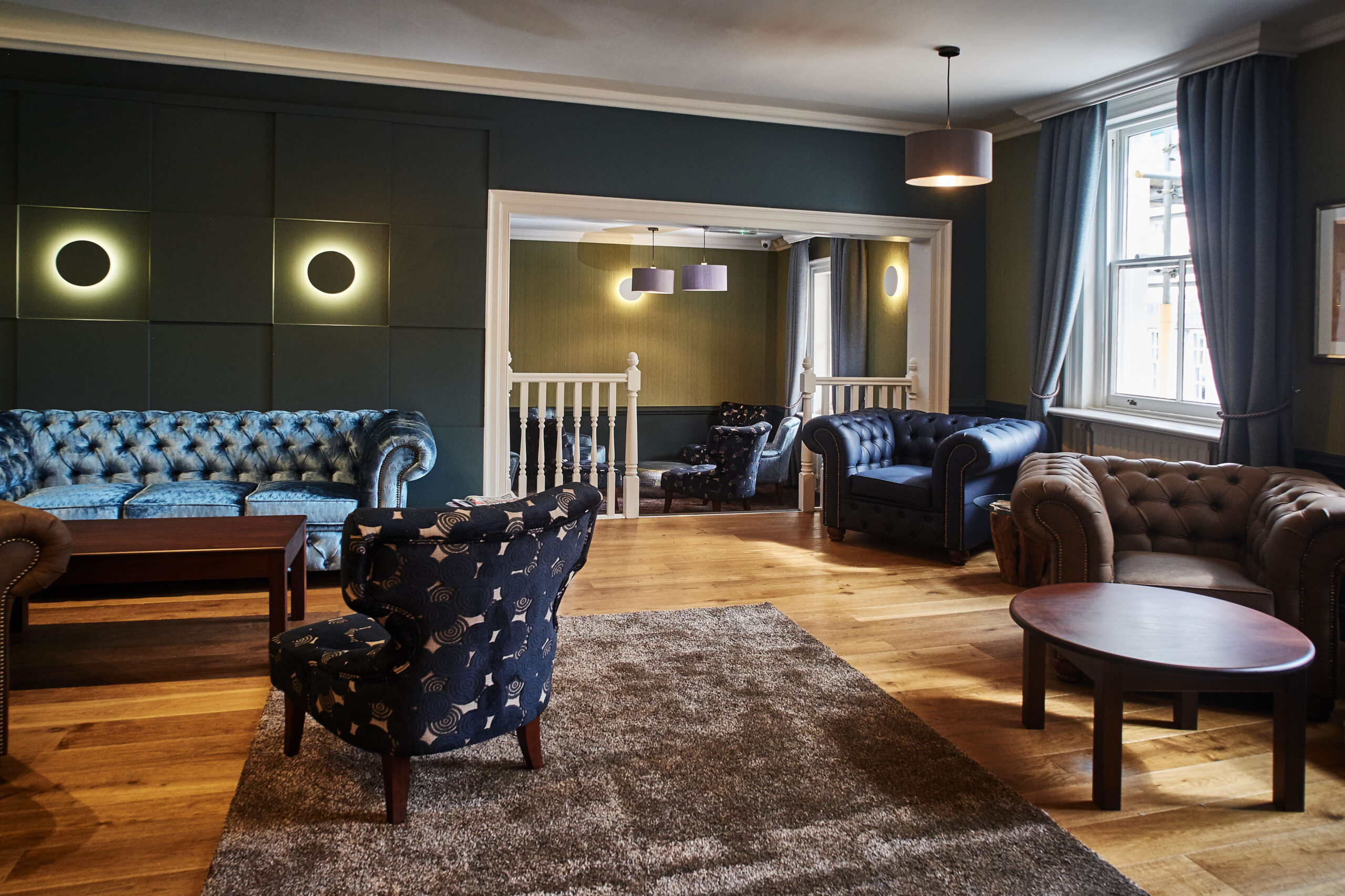 The next Hotel interior design was a refurbishment and modernisation of a Hotel in Peckham, London. This was also grade 2 listed, and was in need of a re organising as well as updating. We made all of the bedrooms en suite and enlarged the reception area. The unused basement got refurbished so that it could be hired out as a function room. This project was about connecting the Hotel to the local community as well as increasing the occupancy. The additional function has done this and is now used for by local clubs and organisations as well as for local events and parties.