Where's the coffee?
As showroom interior designers we have designed a few showrooms over the years and enjoy the variety and the challenge. Each project has its own objectives and challenges. What has changed over the years in the emphasis on coffee, by sitting a customer down and discussing their needs over a drink is a tried and tested sales method. Another important aspect for showroom interior designers to consider is how do you sell your product? We have designed a bathroom showroom before where they focus on the elements of the bathroom that aren't porcelain. This meant making sure there were a good selection of materials close to hand and a way of presenting visuals. Managing this type of function so that it can be executed seamlessly takes good planning.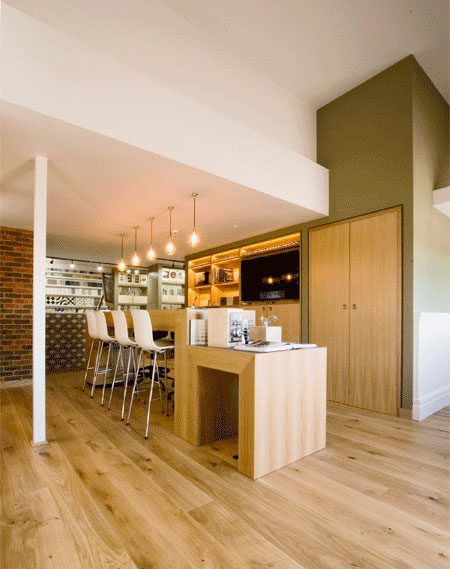 Showcase your product
Another thing to consider is how best to view your product. One of the projects that got away (wasn't built) was a Jaguar E Type showroom. With this showroom design we focused on how many views the E Type looks good from. Essentially the car looks good from every angle, this was something we were keen to explore and express. Our design created a mezzanine that meant it could be viewed from above, as well as from all other angles. We also made some interesting materials as a back drop like core steel and concrete, this contrasted well against the gloss paint finish.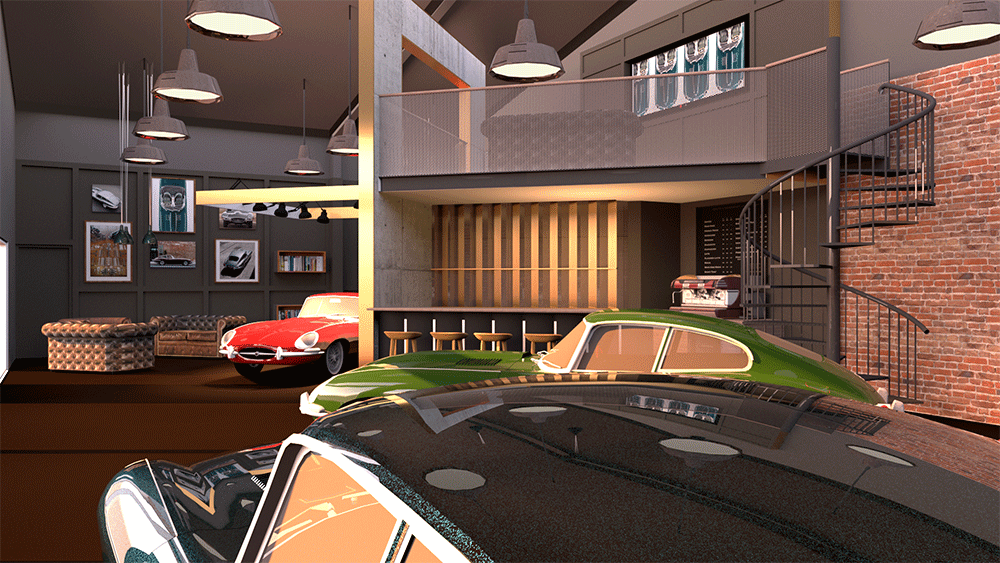 Size is everything
What makes a shop a showroom? Our view as a Showroom Interior Designer is that it's about scale. We don't design showrooms for model trains. Sometimes even with the space of a showroom you might not be able to display everything you have to offer. The next project is a Kitchen Showroom. With a Kitchen Showroom you are not able to showcase everything you do because it would take up too much space and would give your customers fatigue viewing everything. For this reason with this type of showroom design it is best to show that you are capable of designing and manufacturing kitchens of different styles and price points. Your customers will then feel re assured that they are in safe hands and will be willing to discuss their needs.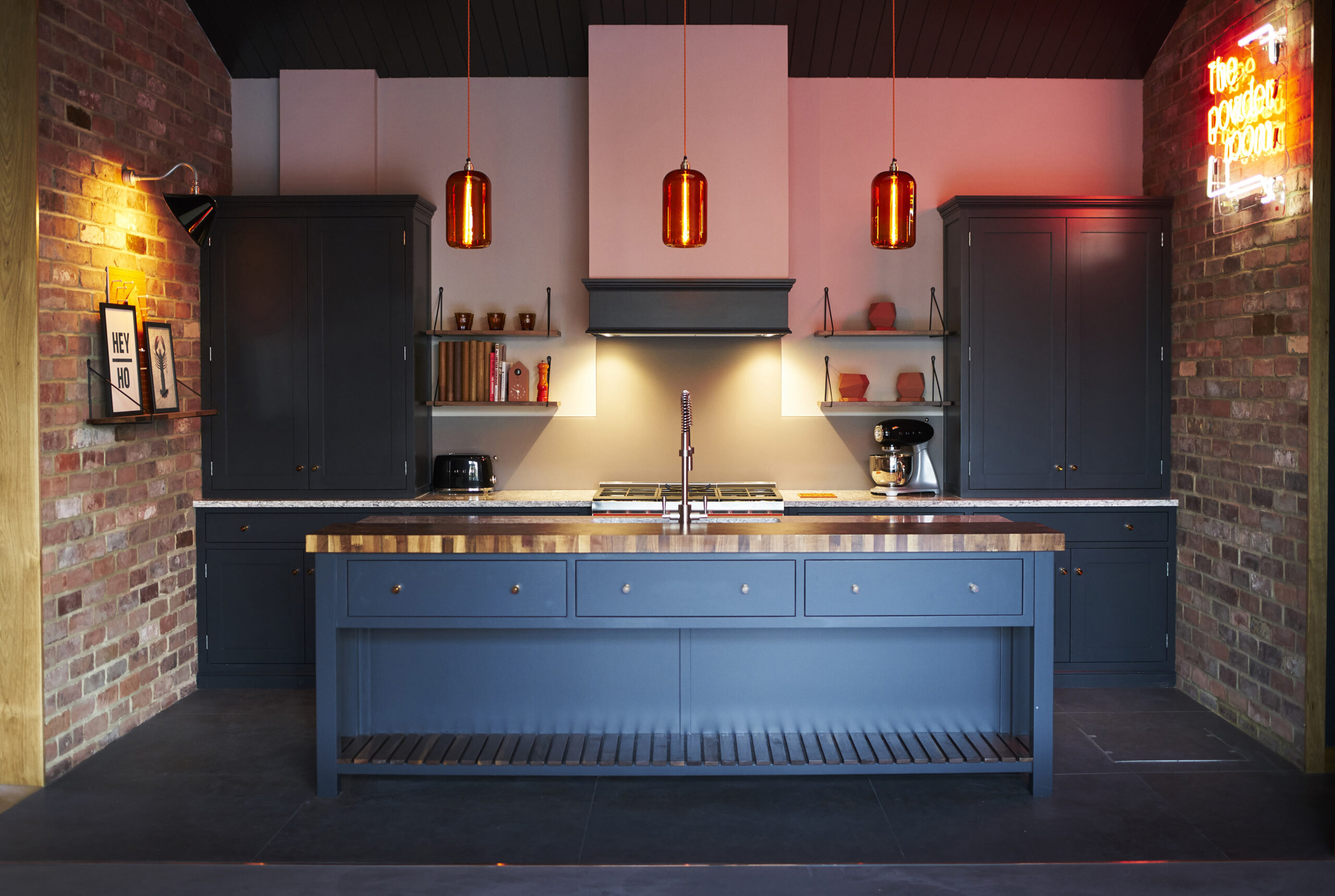 Showroom interior designer
There are so many other factors that need to be taken into account when choosing your site and how you want your customers to engage with it. Will they need to park outside so that they can take home a large object like a piece of furniture? Can they just turn up or will they need to make an appointment? For this reason we sometimes work out a flow diagram prior to designing the proposed plan. To produce the flow diagram you do not need a site, you just need an idea or a business model. This can be really helpful when you then look for a site. The flow diagram can be overlaid over the site plan and it is then possible to see if the two will work with one another.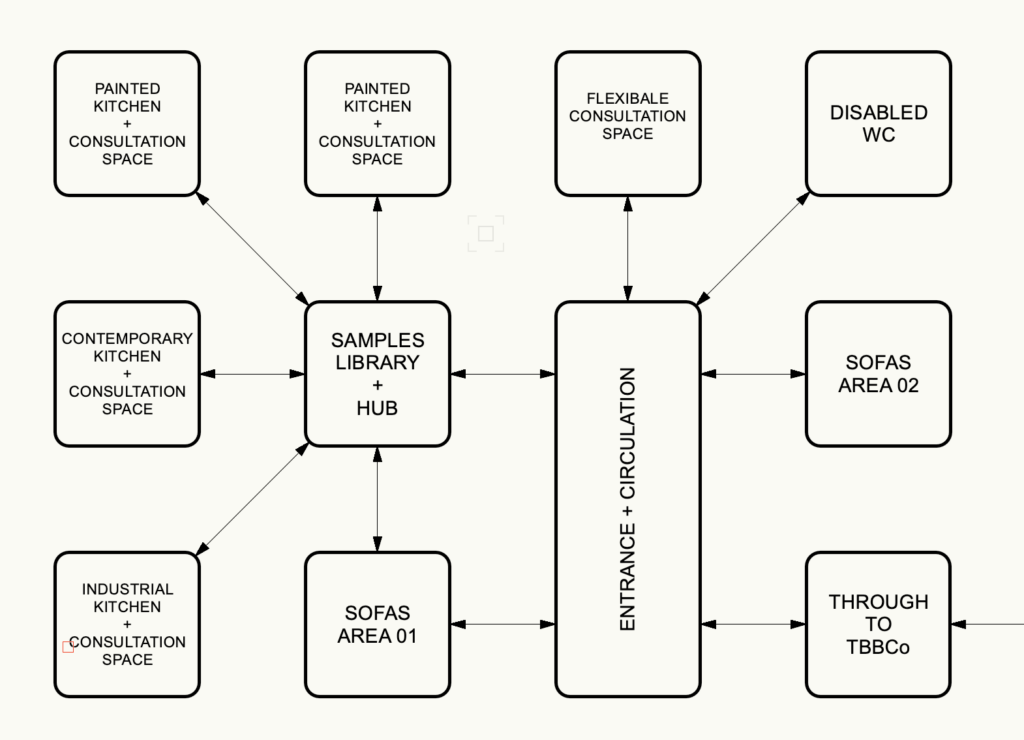 Are you considering opening or refurbishing your showroom? If so, feel free to get in touch or give us a call. We are open to discuss your plans and ideas and always enjoy the journey…