Designing coffee shop interiors has been at the heart of what we do. We have helped independents like Josie's grow from their first site to having a small chain of 4 sites. We have designed a range of coffee shops over the years with the growth of good coffee being served in a larger range of venues. We have learnt a few tricks of the trade over the years that we are happy to share with you:
Most importantly, we like to have the coffee machine on the front or side counter. This is so that the barrister can keep eye contact with the customer.
Allow space for your customers to queue. This space can be used to display food that will compliment the drink offer.
Plan look and feel your coffee shop so that customers understand the offer from the outside.
Use smaller adaptable tables to get maximum flexibility from your seating layout.
Don't skimp on the finish of the counter as it will get well used and abused
When choosing a site be mindful of services for the counter and the WCs.
Coffee Shop interiors
Below are some images from the Josie's coffee shops we have designed over the years. Josie's is a family run business that we have worked with the last 10 years. They are friends as well as clients and we have worked together collaboratively and as the years have passed so has their business model. Originally the first coffee shop in Bishops Waltham started as a Wine, Deli and Coffee Shop with 1800 bottles of wine on display, but as time went by the customers feedback meant that the wine and deli counters were reduced and finally removed to make way for more seating and a larger coffee counter. Each new site has learnt from the previous coffee shops and the business model refined.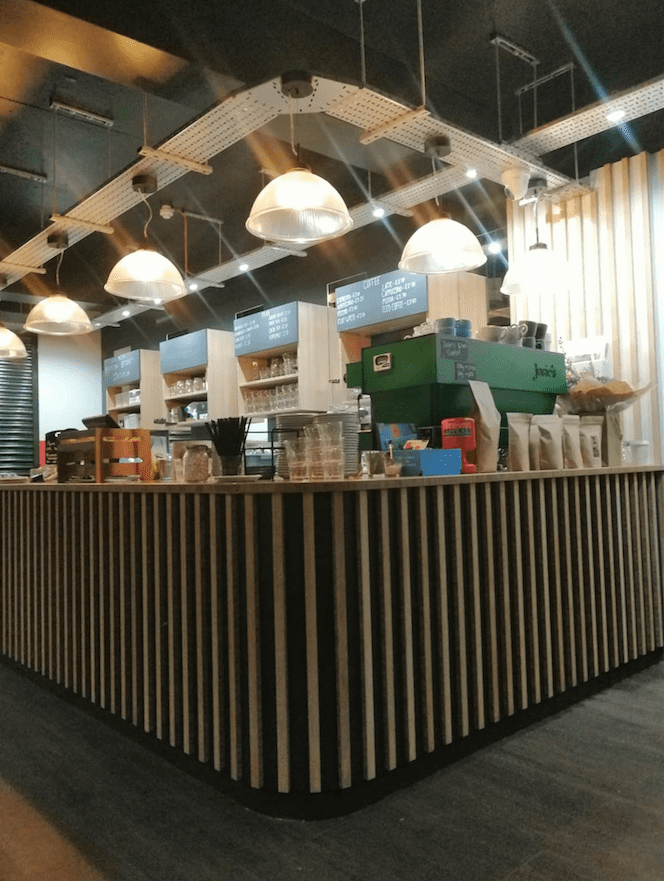 If you are starting out in the hospitality industry a coffee shop can be a good starting point. The food offer is normally simple and the initial outlay smaller that building a larger restaurant offer. Here at Engaging Interiors we will guide you through the design process from finding the right site to practical completion. If you have a clear idea of what your business model is we can produce a concept plan to help you find the right sized site. This can be useful when approaching landlords or banks as they will have a clearer idea of what you are trying to achieve.