Earlier this year I worked with a new team on a new project! I was approached by an interior designer friend of mine that I have kept in touch with over the years that was working with a branding manager and a plate designer on a new concept. The reason they got in touch with me was because I have good Restaurant Interior Designer experience and would be able to bring that added dimension to the rest of the team.
Ceru is an Eastern Mediterranean restaurant concept and the first thing we built was a tent that would tour the festivals of the UK during the summer of 2014, but the problem with festivals is that they only happen in the summer.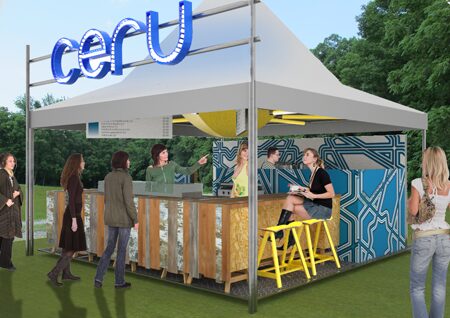 So what to do with all that kit over the winter months? Shove the counter and whatever else we could get away with into a pop up shop. The interior design of this was quite a simple exercise, the kit of parts came from the tent concept and all we had to do was fit out the shell and fill in the gaps. The design of the extra parts had to fit in with the tent concept and be cost effective enough for a temporary site.
We managed to use the main sign, the counter, some of the screens and the skateboard love seats (room for two).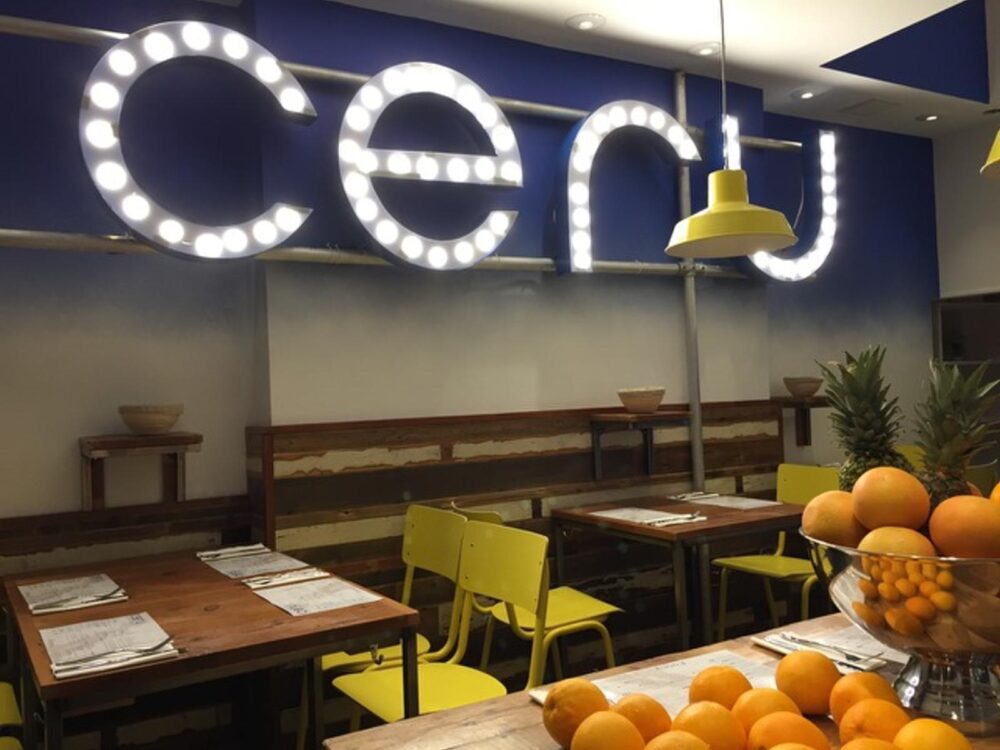 I love this sign, it can be seen from across the field when out at Festivals. Now it can be seen from quite far down Charlotte Street (Although the Restaurant is on 29 Rathbone Street). We are probably going to get some dim-able lights to help with the atmospherics.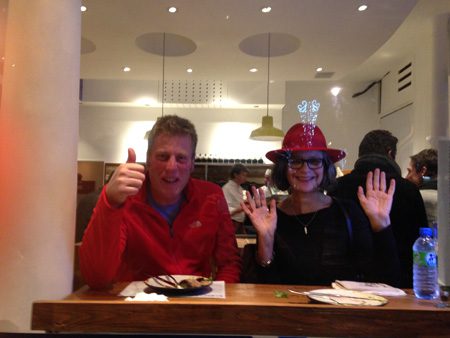 Here are some happy campers!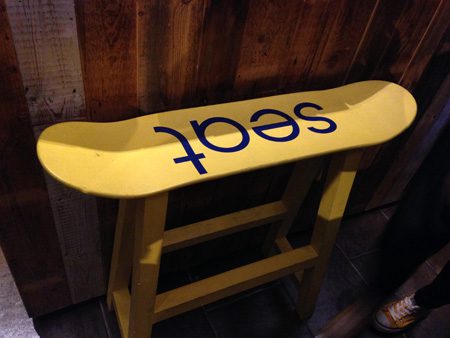 Here is one of my favourite aspects of the design, I have always loved skate boarding and when we were discussing how we could design a love seat made for two I couldn't resist offering up this solution. We are looking to develop this design for future venue so keep a look out for an even lovelier seat….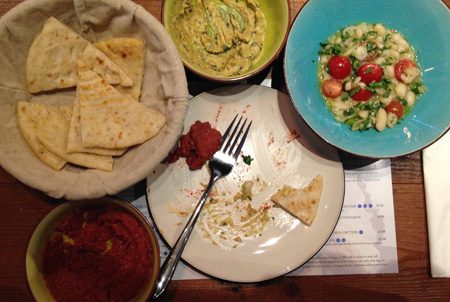 The opening for friends and family took place last night and Executive Chef Tom Kime produced some amazing plates to share, with dishes inspired by the Levant area we were truly spoilt. I even managed to make time for a Mojito which truly hit the spot…