With restaurants and cafes set to re-open in England soon we wanted to look at five things that could help your business run smoothly and safely while social distancing measures are in force. For many small businesses there's a tricky balance here: how to get enough customers through the doors to make opening financially viable, but also how to maintain safe distances and good hygiene for staff and customers.
So, here's what you need to consider before you re-open.
1. Can you utilise outside terraces and gardens?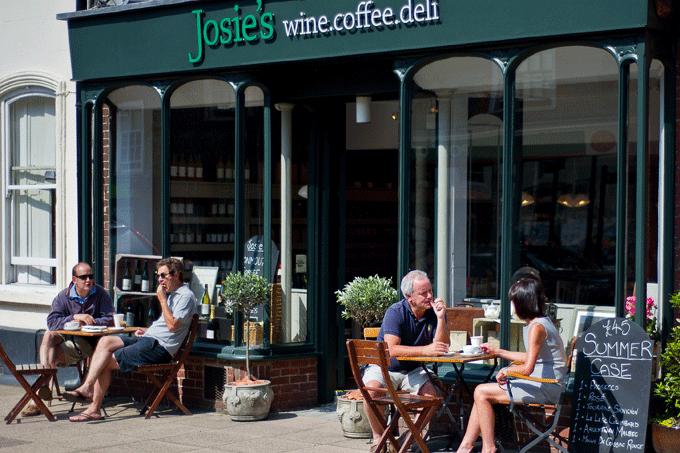 For those restaurants, pubs and cafes with outside space, this offers a great opportunity to re-open safely. The risks of Covid-19 transmission outside are lower than indoors, as long as the space is well ventilated and exposed to sunlight. The virus doesn't live long on surfaces outdoors, and airborne droplets will be more easily dispersed safely in an airy environment.
To make the most of a terrace or garden, make sure your tables are well spaced and seating keeps each table occupant at least two metres from the next. The exact government requirements are unclear about who will be in groups, but we are presuming people will be allowed to go to eateries and pubs with members of their own household, meaning the seating around the table need not be two metres apart, but that each group will need to be kept a safe distance from others. You will need to ensure staff and customers can circulate safely, and to minimise the need for anyone to be moving about. Apply the usual principles of restaurant interior design here, but with Covid adaptations.
2.Online menus
To avoid waiting staff having to mix too closely with customers, an online menu app enables restaurants and cafes to take orders in advance or as people arrive. There is a wide range of apps available, so do some research to find one that fits best with your food offering and size of your business.
3.How to allocate tables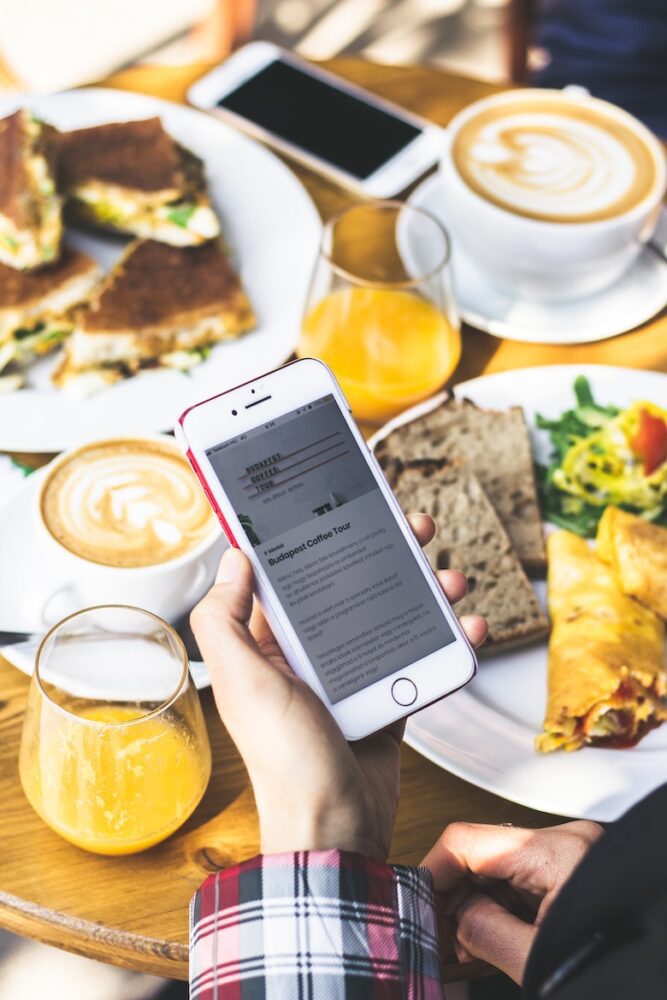 To avoid large numbers of customers arriving at once you will need to decide how to allocate tables. This might mean assigning table numbers and only taking advance bookings. The Open Table app allows customers to book and amend reservations, as well as sending invitations to friends. Technology is your friend here – find a system that is easy for customers to navigate and gets your restaurant noticed.
4.Use screens
We wrote here about how screens can be built into a new interior design layout for take-away re-opening. They can also be useful for seated dining as they provide a way to separate customers without blocking light or ruining the atmosphere of your venue. Companies like Breezefree offer transparent screens usually used to provide shelter for outdoor diners, but these could also be adapted for indoors to separate dining spaces.
5. Track and trace and the issues of letting customers dine in your space
In some European countries restaurant customers are required to give their names and contact details, which are stored for two weeks. If a customer tests positive for coronavirus the restaurant will contact everyone who was in the venue at the same time, so they can follow government isolation guidelines. We have been speaking to one of our customers regularly and they have decided not to let customers eat inside their restaurant and will offer a takeaway or outside dining experience only. This will protect their staff from having to self isolate if anyone uses their restaurant whilst having the virus.
With some careful planning and innovative thinking you can get your business back up and running safely. Of course, things are not going to be 'normal' but these ideas should help you maximise profits and service, whilst still staying safe. To discuss any restaurant interior design issues do get in touch.