In the final in this series on interior design for the small chain we explore the different aspects of expanding from a small pie shop to a chain of three stores. This project involved upscaling and rebranding an already successful business, capitalising on their reputation and long tradition as a family-run and product-focused shop.
What is interesting in this case is that the challenge is more about finding the right location than some of the other issues independent restaurant chains may face when they expand. If you are opening several coffee shops or restaurants it can be hard to maintain standards across all sites, whereas with a product-centric retailer it's much easier to just concentrate on making the very best product possible.
Heres how this small chain grew from a backroom kitchen to working on plans for a fourth venue.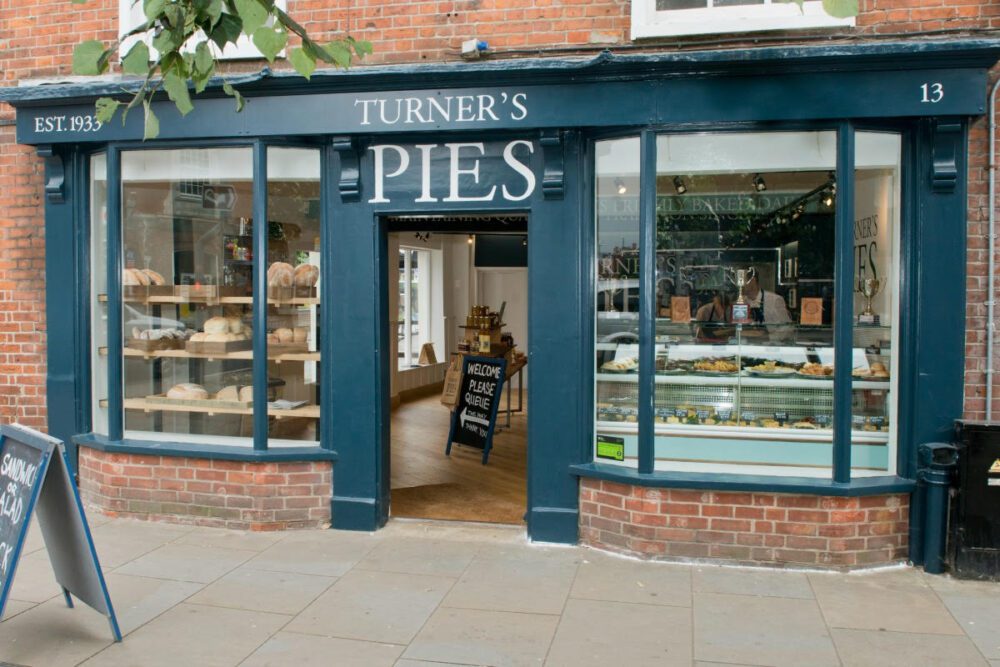 How did it all start?
Turner's Pies began in the 193s when Eva and Reginald Turner began making steak and kidney pies for a local hotel in Bognor Regis. The pies were so good that the Turner family continued making them, and in 1990 opened their first pie shop in the town. With a continuing commitment to top quality ingredients, Turner's Pies is still run by the same family and the brand are now looking to open a fourth shop in Sussex.
This is a great example of rolling-out a great product, first on a small home-produced scale, and then more widely at multiple venues but without compromising on quality. Turner's Pies know that their success lies in the fact that people love their pies, and looking for new retail spaces is all about getting their products out to a wider customer base. Their award-winning pies are also sold in Harrods and have loyal fans across the Sussex coast.
In 2014 the owners contacted us to develop an interior design for a new shop space in a 1960s retail development in Rustington.
How did we find the new site?
Turner's Pies had already found a site for their second shop. They wanted to expand the business and to find somewhere prominent on a high street with parking nearby. Most of their customers are in the upper age demographic, and their first shop was well positioned for people walking back from the high street who would drop in for something to eat on their way back to their cars. This highly successful model was something that the owners wanted to replicate, and they located a suitable shop space in Rustington.
The sites for the subsequent pie shops all follow this same concept. The different shops are in towns that aren't too close together as to compete with each other, and that each serve local villages within a 10-20 mile radius.
What was the design brief for the first site?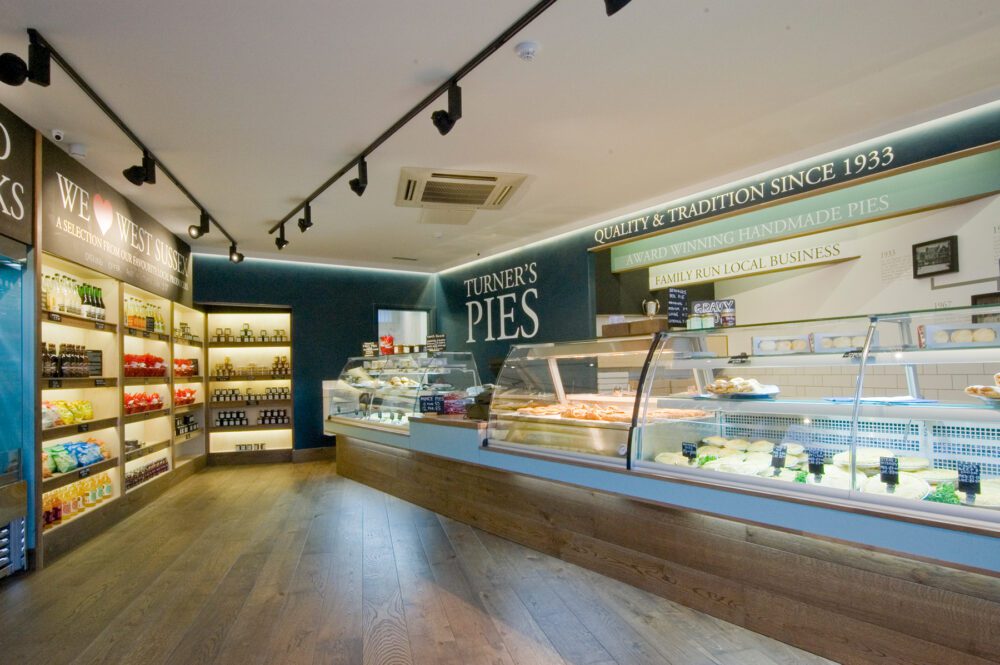 We had a nice long lead-up time on this project as there were three months before the lease began during which we could work on the shop interior design. The brief was to create a pie shop that also had retail space for condiments and ales. The branding and image needed to focus on the family-run nature of the business, and the artisanal heritage that people were buying into.
What changed with the interior designs for subsequent sites?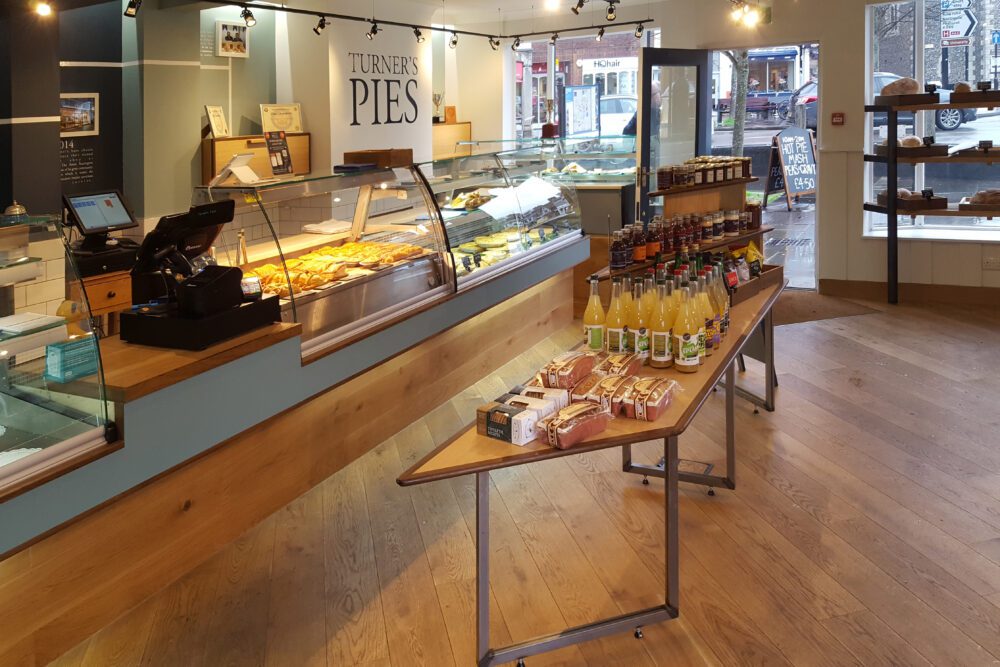 Once the first shop was up and running it became clear that in the next venue there needed to be a clearer pattern of circulation. In order to encourage customers to queue from the back of the shop we added a roundabout retail unit near the entrance and used lighting and the layout of the timber floor to create a flow from the door towards the back. The number of retail products was reduced in the second shop so we needed to allocate less space to these, and the subsequent site is a listed building and therefore we needed a different approach to the exterior design.
What are some of the things a small chain needs to consider when planning an expansion?
In our previous posts in this series we've highlighted some of the issues you need to think about before you expand. What an independent retail chain can take away from the story of Turner's Pies is to focus on creating (or selling) really great products, and to think carefully about the location of your next sites in terms of who your customers are and how they will find you.