---
We've written before about how small independent cafe and restaurant chains can expand into new venues, and the challenges and opportunities this throws up in terms of interior design. Our lovely client, Josie's, has just opened their fourth cafe and to celebrate we wanted to focus on this new site today. If you're considering opening a subsequent venue and need some interior design tips, or want to hear a success story amongst what can feel like relentless negative news, read on.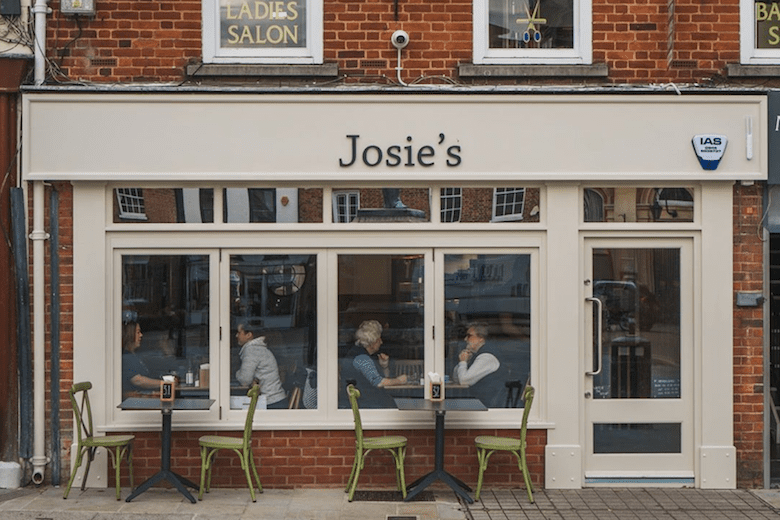 Expanding your small cafe chain
The team at Josie's seem to have found their magic formula: great food and coffee, friendly staff and consistent yet unique venues in the ideal locations. Their other sites are in Winchester,  Bishop's Waltham and Petersfield – all in Hampshire but far enough from each other to keep the feel of a small chain rather than something less personal. By positioning themselves within small but thriving towns these cafes benefit from regular footfall and plenty of customers, without the huge competition of larger cities. Josie's have gained a great reputation thanks to their attention to customer service and ensuring the food they serve is consistently great. Once you've hit on a formula that works, it might be time to think about expanding into another area. When looking for a new restaurant or cafe venue, this post outlines some things to bear in mind and will help you choose the optimum location and site.
Josie's Romsey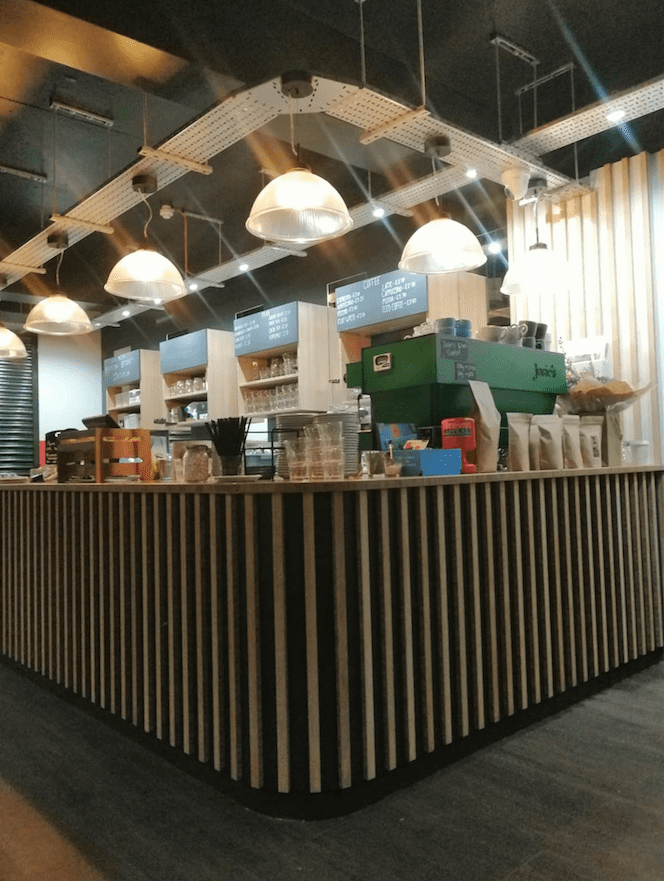 Having worked on all the previous Josie's venues we were familiar with their offering and brand. This makes a restaurant interior designer's job a bit easier as you can instantly picture how a new venue could look and feel. But it also poses the challenge of making sure the new site stands out and has enough to distinguish it from the other branches. No-one wants to eat out in a place that feels impersonal or carbon-copied, so our job was to take the main motifs and interior design aspects of the Josie's brand and incorporate them into this new site.
Romsey is a prosperous market town in Hampshire, making it an ideal location for a cafe. With an affluent clientele and picturesque streets there's a great customer base of locals and visitors, who want delicious coffee and freshly made, carefully sourced food at reasonable prices. The first few days since opening have been a roaring success for this new Josie's venture, with people queuing to get in and plans to expand into the garden to accommodate all the happy customers.
Hampshire cafe interior design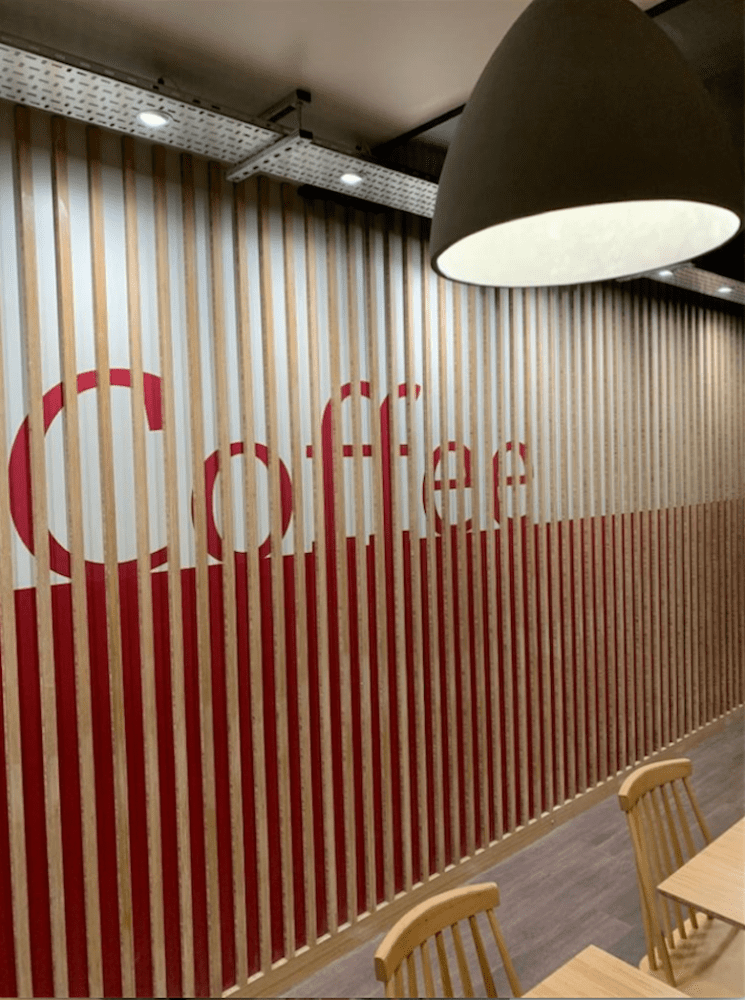 This was an interesting cafe interior design project to work on: the venue's architectural shell was long and dark inside but the front has bags of character. Our task was to balance these two elements, creating an inviting, atmospheric interior and maximising the appeal of the facade. We continued the interior themes, materials and colours that we'd used on the other Josie's sites, but added an innovative timber cladding wall with text behind the vertical strips of wood. This creates a feeling of height and the natural wood brings warmth to the space, whilst we love the playful way the words appear and disappear as you walk past.
Building on the experience of this brand's previous sites, we knew that kitchen capacity was a major factor in their success. The team needed a cooking space that could cope with a growing number of covers, so the kitchen design had to be flexible to work in the new space and to maximise potential output.
One of the best things about our job is seeing a finished project really start to fly, and we are delighted that Josie's Romsey has got off to such an auspicious start. Call us to find out how we can help you develop your independent restaurant or cafe. And to read more about how to expand your small business go here and here.