Are you a fan of freshly baked bread and delicious pastries? Well, we have some exciting news to share with you! We've recently embarked on a thrilling venture with Jempson's, the proud owners of the renowned Rye Bakery concept. Together, we're taking the beloved Jempson's Cafe in Hastings and transforming it into something truly special – The Rye Bakery.
Creating The Rye Bakery
One of the challenges we faced during this transformation was the need to hand back half of the existing site to a landlord as part of the refurbishment process. To address this, we put on our creative hats and came up with a solution that not only ensures a smooth transition but also allows us to serve our loyal customers without interruption.
We've meticulously designed the bakery counters to be versatile, capable of being configured in different layouts. This design enables us to temporarily set up a pop-up shop within the space we're handing back, complete with the new counter. This way, you can continue to enjoy our mouthwatering bread and cakes while we work on bringing you the new and improved version of The Rye Bakery.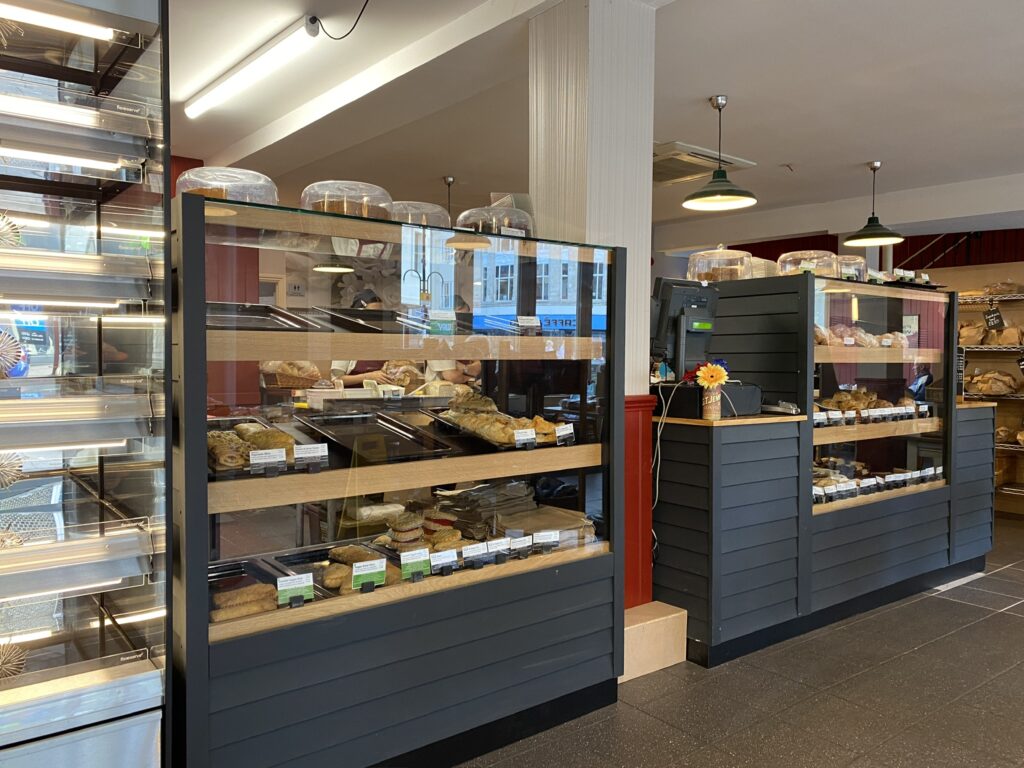 The Art of Adaptable Interior Design
This project has given us a fantastic opportunity to showcase our adaptable approach to interior design. We believe that a well-thought-out design should not only be visually appealing but also functional. Our counters' flexibility exemplifies this philosophy, allowing us to maintain our service and connection with our cherished customers during the renovation.
Benefits for Jempson's and You
We understand that our loyal customers are the heart and soul of business. By implementing this approach, we aim to make the renovation process as seamless as possible for you. This not only ensures you can continue to enjoy our delectable offerings but also makes good financial sense for Jempson's. They can retain their customer base and revenue stream while we work diligently behind the scenes.
Other options inlcude…
Relocation
Another approach we considered to tackle the challenge of closing during renovation was to relocate to a nearby unit / shop and open the new store before relinquishing the old one.
Trailer park it
It is also possible to install a mobile trailer style operation that could be parked in front of your unit so that you can offer a simpler version of what you would normally do.
Rent a pop up
You can also rent a vacant unit whilst you refit and trade using either your old fittings or pre make your new fittings as we have.
The pop-up shop solution we've adopted allows us to stay rooted in our original location while still bringing you the best of The Rye Bakery.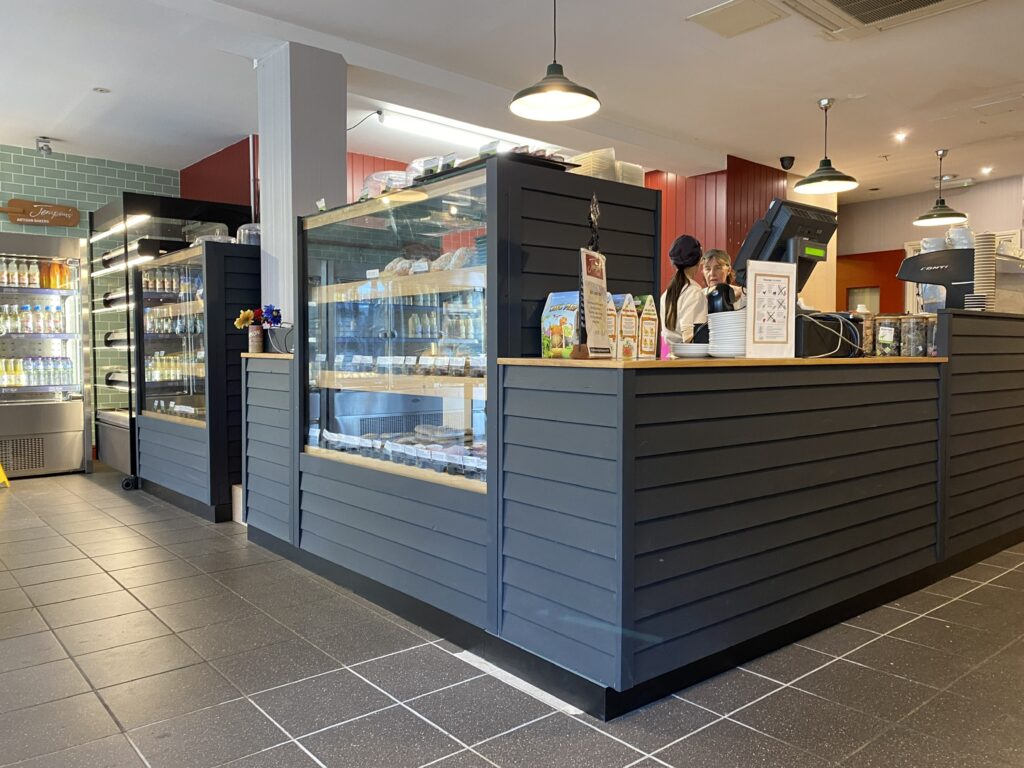 Join Us on this Exciting Journey
We can't wait to share The Rye Bakery's new and improved space with you. As we embark on this exciting journey, we invite you to stay tuned for updates, sneak peeks, and, of course, the grand reopening date. We appreciate your continued support and look forward to serving you fresh bread and delicious pastries for years to come.