Our director, Crispin Williams, is not only a whizz at interior design, he's also a bit handy on a skateboard. We thought we'd indulge his two great loves and explore opening up a skate cafe from an interior design perspective. Skateboarding has been a popular sport/ way of life for years, with a whole subculture around it focussed not just on skating but on music, clothing and your general outlook on life. These countercultures offer a great opportunity for canny cafe owners to create a venue that caters for these groups. Often these spaces will be run by someone who is part of the 'scene', who knows what people want and how best to deliver that. So, how do you approach designing a skate cafe?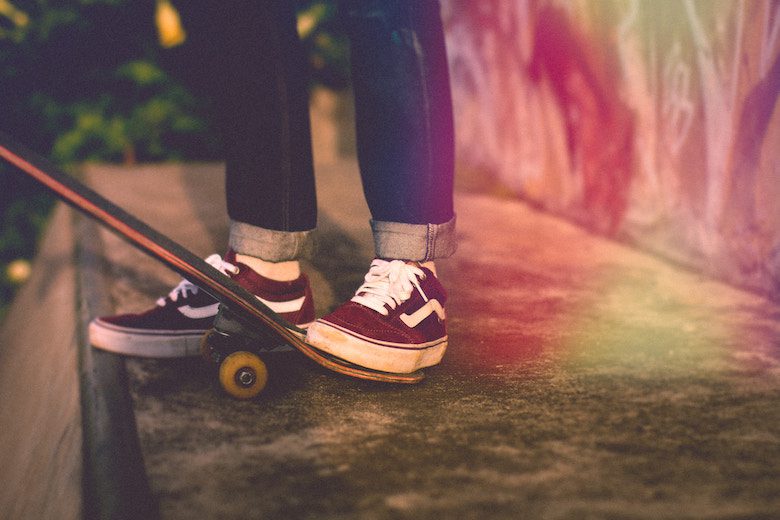 A great example of a cafe that serves a specific crowd is the Skate Cafe in Amsterdam. Located in a warehouse in the North of the city, the Skate Cafe not only serves food and drink, it has an indoor mini ramp and opens in the evenings as a bar or party venue. The owner, Colin Vlaar, set up the cafe after working for a skate ramp construction company that was next door to the then-empty warehouse. He built the cafe and ramp with the help from friends and some sponsorship money and it's now frequented by skaters, grandparents, ex-skaters, evening drinkers and people looking for a meal in a unique environment. They hold skate lessons each week and host parties.
Another place that's crammed full of skaters and people just on the hunt for a fun time out is the Skate Cafe and Bar in Bangkok. With separate seating areas, a bar, a space for showing off your skating prowess, pool tables and space for bands to play, it appeals to a range of customers and is a thriving venue in its own right.
Skate cafe interior design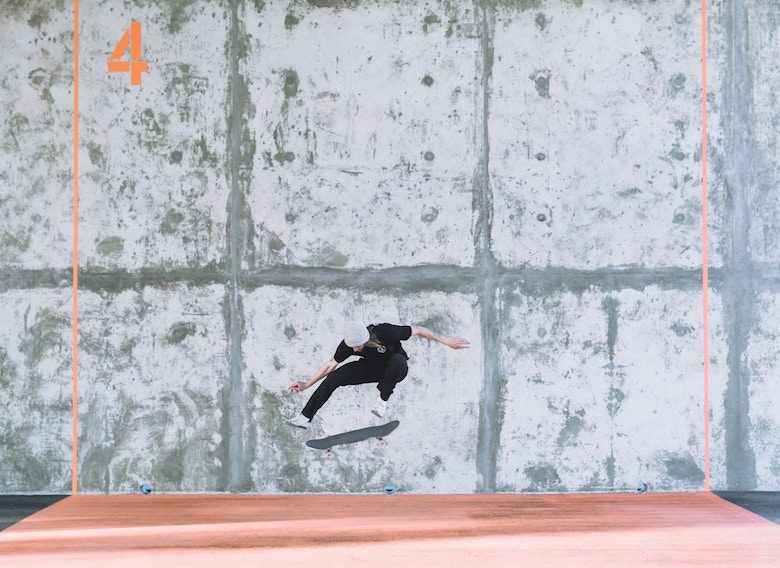 Both these skate cafes are housed in large spaces, with room for skating in distinct areas so people can enjoy their drinks and food away from the noise and action if they want. When planning the interior design of a skate cafe you need to consider whether the skating is going to be a central focal point in the centre, or whether you'll create separate areas. For a cafe to succeed it's not enough to just cater for your chosen subculture, you need to serve excellent coffee and food, and you need to make the space welcoming to everyone, regardless of age or background. Think about access and noise, so that non-skating customers and those requiring disabled access can still enjoy a meal or drink.
If you're thinking of opening a similar cafe but don't have the budget or square footage for a warehouse-style design, think about taking on a space near where your target customers hang out. That might be a skate park, ramps or a particular area of town. In Brighton, for example, a small vegan cafe called Glazed has become a magnet for young skateboarders in search of a sugar hit and some refreshment. Glazed sell vegan donuts and, as seasoned skaters themselves, the owners often give away free donuts to customers toting a deck or some wheels. In this sense passing trade is not as essential as being close to where your customers need you to be. Skaters will have boards, which take up space, so allow for a bit of extra room for people to flow and for your staff to do their jobs effectively.
Establish links with other businesses connected to the group you're catering for: local skateboard shops, start-up clothing brands, photographers, musicians and sponsored skaters. Hold gatherings in your space where people can network, and position your cafe at the heart of that tribe for your local area.
For more on interior design for unusual spaces go here and here.
And here's Crispin in action!