For the previous post we talked about how to design a restaurant exterior. This post will tell you all you need to know about successful bar interior design, whether for a restaurant, coffee shop or cocktail bar.
In any eating or drinking venue the bar (or counter) will normally be the main focal point. It can often also be one of the biggest outlays financially. Which is why it's vital to get your bar design right. When you are planning your restaurant, coffee shop or bar you must take into account the functionality of the bar area. Consult your head barperson or head of waiting staff to make sure the bar will work for your staff. Because happy staff who can do their jobs effectively make for great service and happy, smiley customers.
Visually, a bar is often the fulcrum of a space, lighting up the room and drawing the customer's gaze (from inside and outside). It needs to make an impact, and work for your space. In terms of the space needed, an average bar requires c.600mm for the back bar, 900-1200mm for the space between and c.700mm for the front bar. That makes a total of around 2.2-2.5m depth that needs to be allocated in the interior design for your bar.
Trying to attain the perfect balance between form and function is tricky, so here's how you do it:
Designing a restaurant bar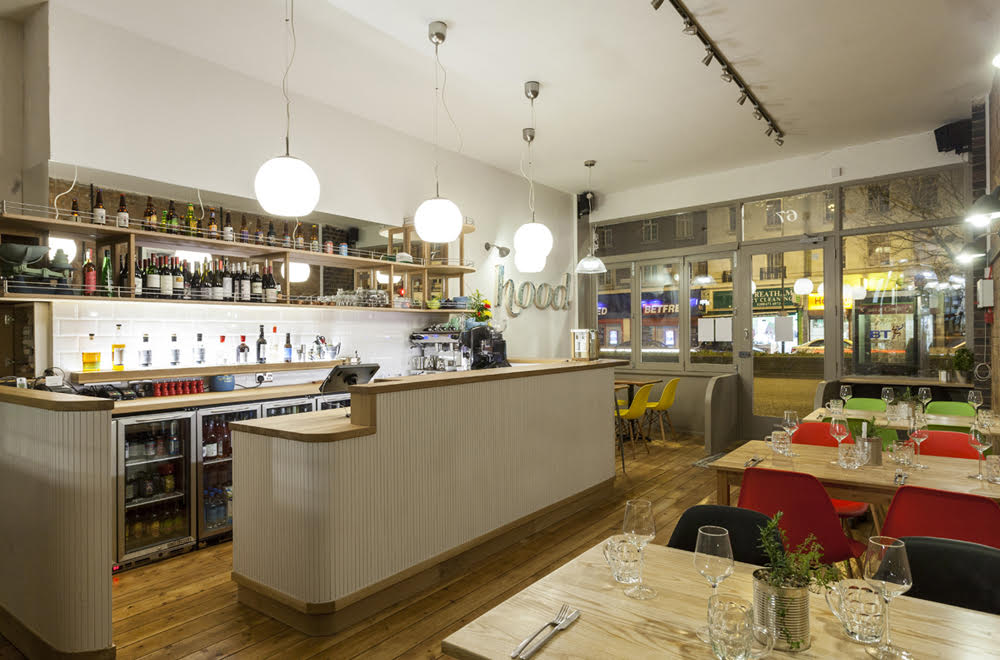 A restaurant bar is principally there to display (and protect!) the wine selection and provide a work station for staff to make drinks and prepare bills. The bar needs to be central and to allow easy access for the waiting staff. It doesn't need to be as optimally designed as a pub bar, but must look great. Think about using mirrors and lighting at the bar to add definition and create a focal point for your restaurant interior.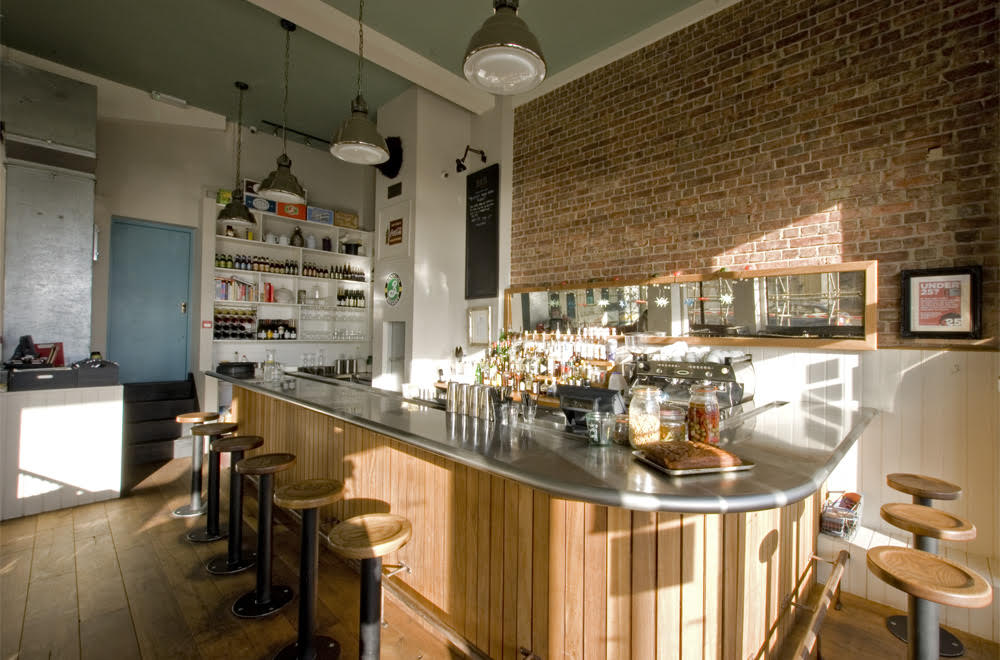 There is a growing trend for placing seating at a restaurant bar, so customers can eat and engage more with staff. Some interesting technological developments, like hidden induction hobs, are allowing restaurateurs to play with more multi-use spaces. This may be worth considering if you are after a more fluid/ cutting edge feel to your dining area.
Designing a coffee shop bar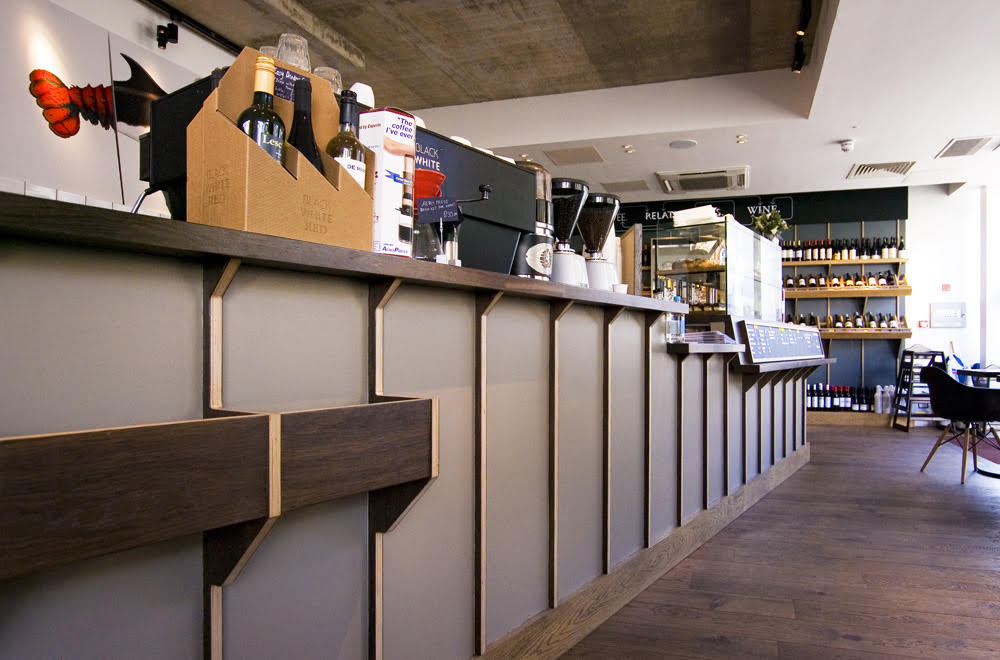 A coffee shop bar needs to serve as a customer/staff interface. The first thing to consider when designing a coffee shop bar is how you want your customers to buy their goods. A typical layout is to have a display of food (cakes and salads), then the checkout, then the coffee machine and finally the coffee pass. People should be able to move along the bar in one clear direction. The bar will also display menus, although the back bar (behind the main bar area) should have most of the displays of what you are offering. These menus need to be clearly visible and follow your branding. They are also useful for hiding storage, as cupboards can be built in behind the menu boards.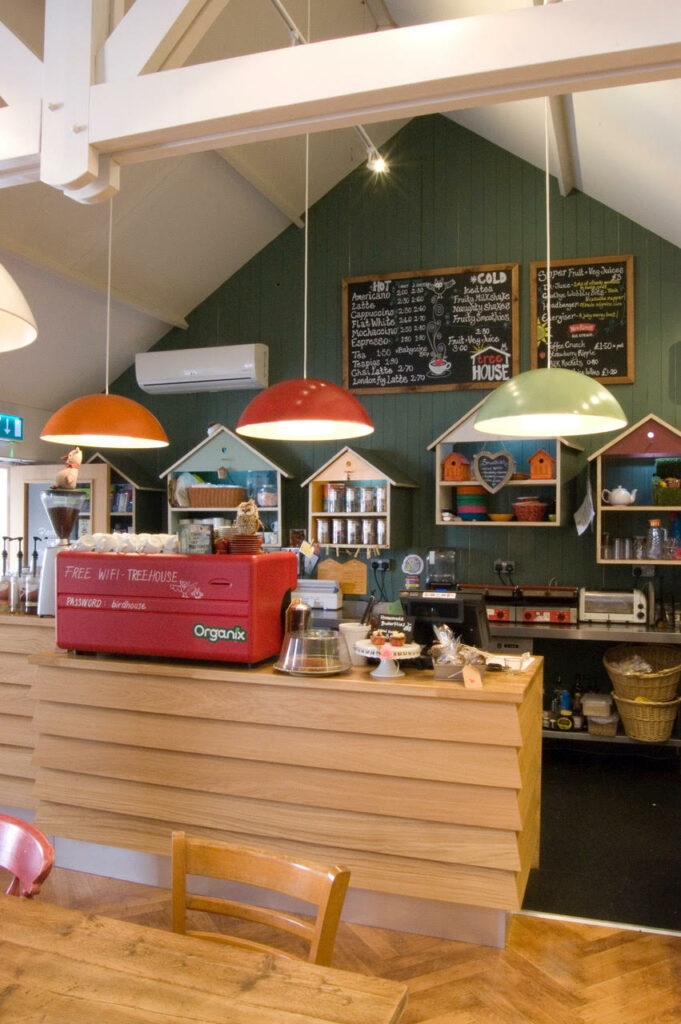 Your coffee machine is the heart of your operation, and the most important item in your bar design. The more successful coffee shops have a coffee machine at the front or side of the bar so that baristas can engage and keep eye contact with customers. It makes asking questions about the drinks/marshmallows/chocolate sprinkles easier too.
Designing a cocktail or pub bar
Here your bar is absolutely crucial to the success of your interior design, and to the efficient functioning of your venue. It needs to be carefully considered operationally, with input from your head barperson to ensure staff have everything to hand. Staff should be able to serve 90% of the drinks from their own work area, serving customers in front of their workstation. They need quick access and smoothly organised working areas. This interior design drawing below gives you an idea of how a below-counter bar area could be set out.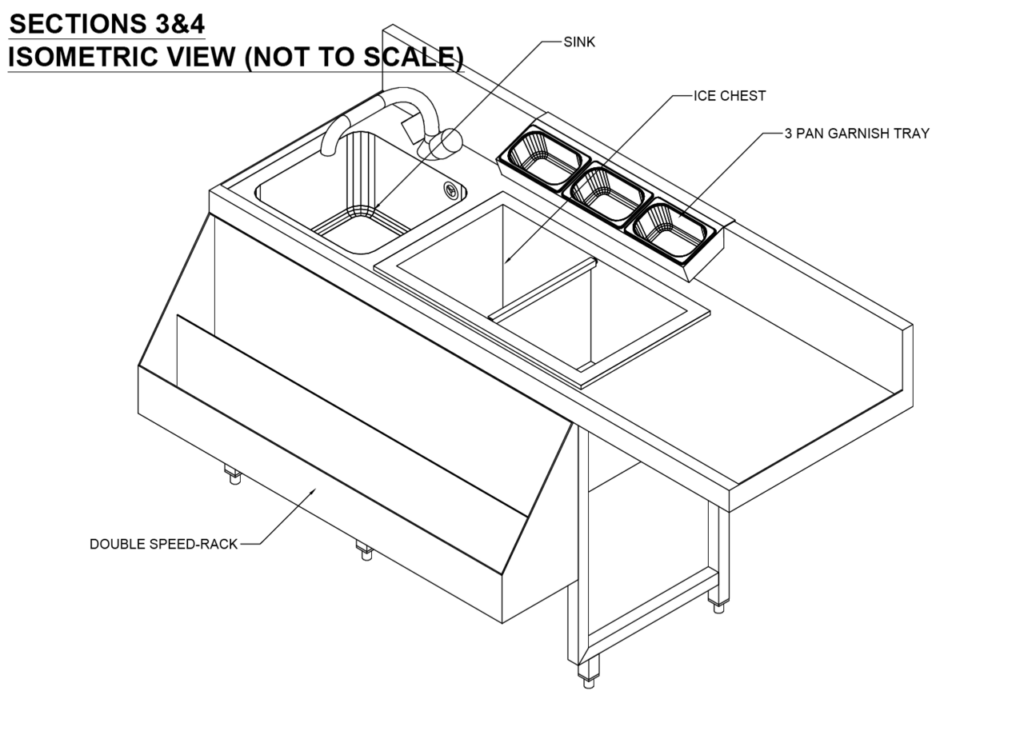 Think also about what your customers will be doing. Will they be dancing, sitting at the bar or standing? You might want flexible seating that you can bring out and put by the bar on quieter evenings to make the bar seem livelier.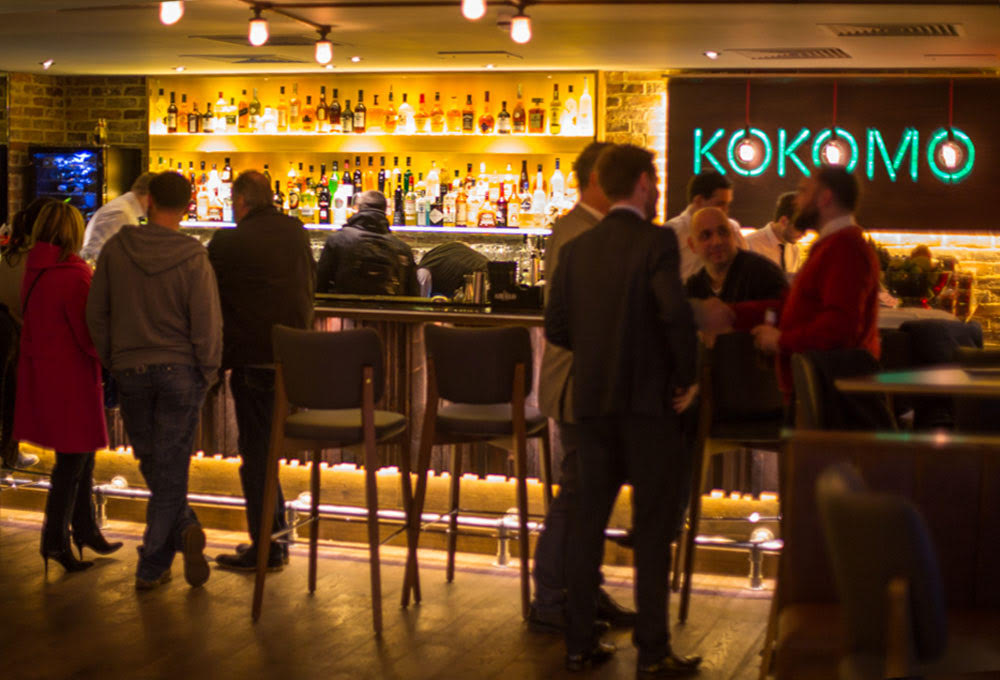 From a visual point of view, the interior design of a cocktail bar must make the bar the star. Lighting needs to be ambient but defining, and your bar must stand out immediately. You want to achieve a welcoming glow and a buzzing atmosphere.
Got more questions about designing the interior of a restaurant bar? Need advice about your new venture? Get in touch, we'd love to talk.