For the second in our series on interior design for the small chain, we want to show you how one of our clients went from being a single start-up restaurant to having a second thriving venue in the very same town. This project demonstrates how a restaurant interior design brief can shift according the space, and also how we use elements of continuity to develop a coherent brand. We hope it will give you some tips on how to make a successful leap from running one establishment to expanding into a small chain.
Looking to start up a second or third site? Here's how we helped the owners of independent restaurants Varsity and Trinity grow their business.
What started it all?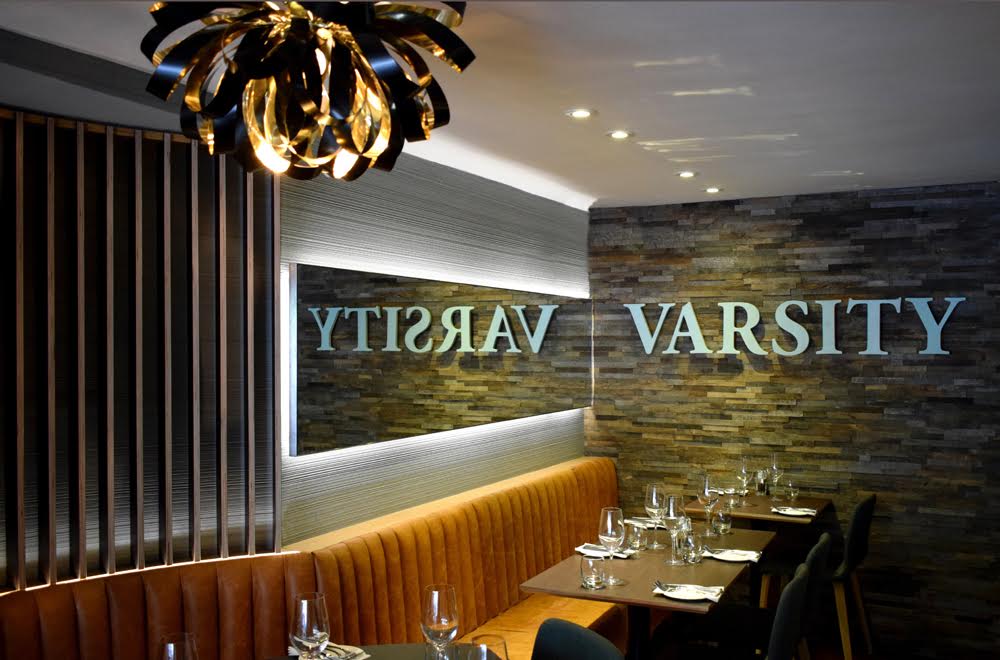 The first site, Varsity, was set up by the manager of a successful pub and two partners who ran a taxi business. The team divided responsibilities according to their expertise, with the pub manager running the operational side of Varsity, and the other two partners managing the finances and 'back of house'.
What was the design brief for the first site?
The first site came up when a kitchen fire in an existing restaurant caused the owner to rethink their business's future. They decided to refurbish and sell the building rather than reopen. This provided the Varsity team with the ideal venue: one of the oldest restaurant sites in historic Cambridge, spread over two floors and surrounded by homogenous, unappealing big chains. What a canvas!
How did the design of the first site relate to the design of subsequent sites?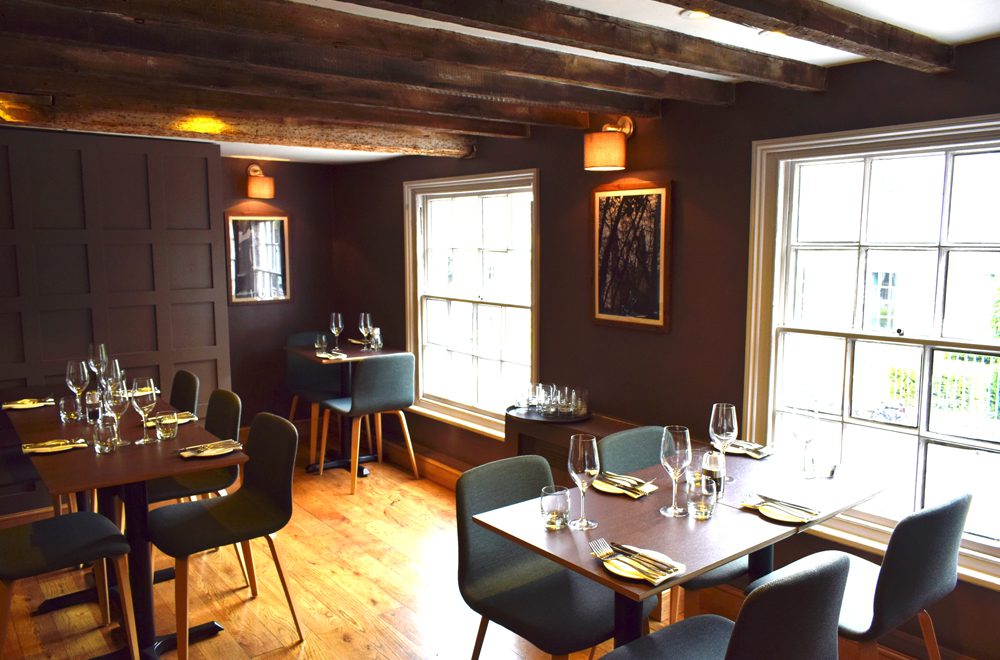 When the team decided to open a second site in the city we took design elements from the first restaurant interior design and applied them to the new design. We used the same timber wall effect with a logo, a similar colour palette (with added dark green), the same signage and seating, and a mixture of new and the same lighting.
What did we learn from designing the first site?
The second site, which became Trinity, is a basement. We had learned that the rear seating area of Varsity had been less popular with customers, so knew that our design needed to make a potentially tricky basement site more appealing. This was our main consideration, and we are delighted that we created an inviting, beautiful space for our clients and their customers. With second sites, in our experience, clients are more confident and are more willing (and able) to invest greater amounts of money in a subsequent site. It's a great chance to build on the success of a first venture but also to play with the design and layout, and to keep developing as a brand.
What should clients consider when choosing new venues?
On first glance it might seem odd to open two restaurants serving the same kind of food in the same city. However, our clients believed that if a restaurant was good people would go there – customers would recognise the brand and know that they would get an excellent meal in a comfortable, appealing space. They have found that people will go to the nearest place that's decent, especially if they want to avoid large chains. Having a second restaurant in the same town has actually been a bonus in another way, as if one is booked up our clients can offer customers a table at the other. Obviously, if you are based in a very small town this might be trickier to pull off, and you might want to consider subsequent venues that are further away, but in this case it has worked brilliantly.
If you are thinking of going from a single to multiple sites, whether you are a restaurant, retail space or bar, get in touch and see how we can help. It could be the start of an exciting new journey for your business.