In any restaurant space the tables and seating are paramount. It is around these tables that people will laugh, talk, eat and debate. It is on these surfaces that your food will be presented, your drinks will be served and to which every eye will be drawn as they walk through your door. Evenings will be made, gatherings will be celebrated, deals will be struck, marriages will be proposed, and countless hands will rest on these tables. Getting it right couldn't be more important.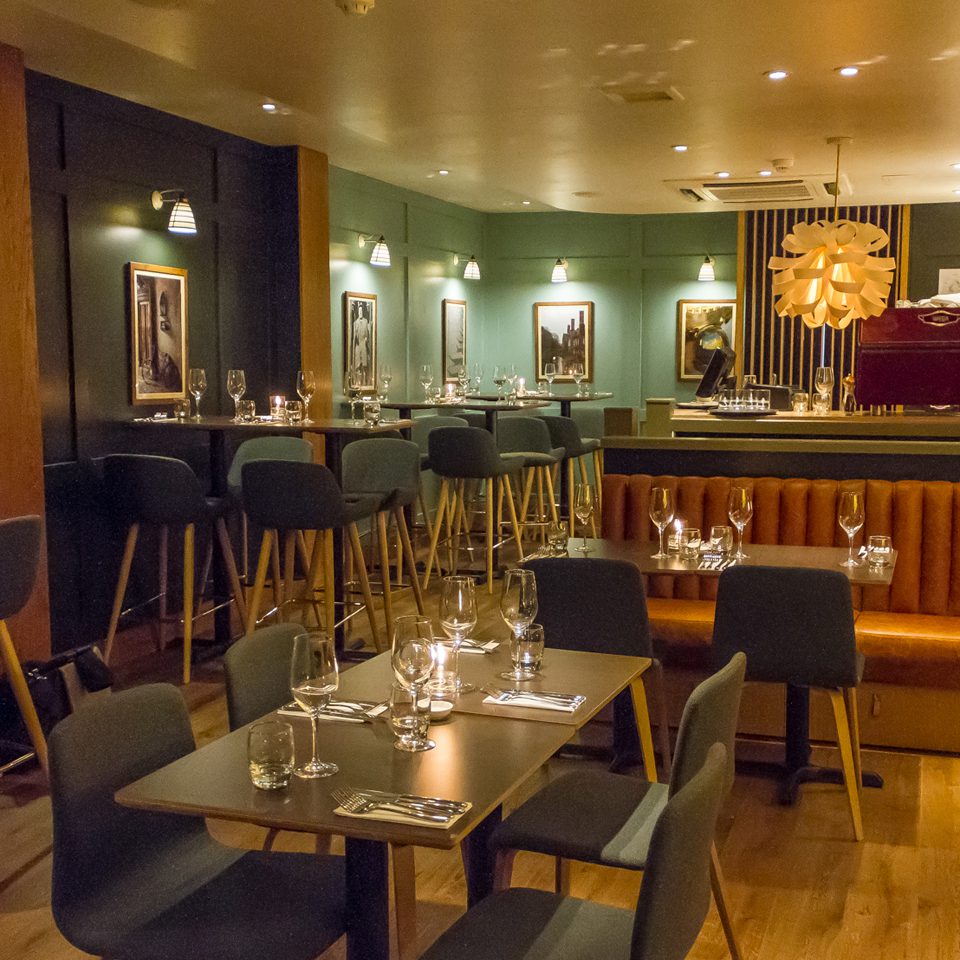 To help you find your perfect tables, an exciting new venture, Able Table, has just launched. The brainchild of our own Crispin Williams and his long-term collaborator, Kevin Blondel, Able Table fills a gap in the market for top quality, bespoke restaurant tables. On several of our interior design projects we have been forced to hunt for very space-specific tables and fittings, because every interior is unique. So we thought we would make it easier for you, and set up a company that can design, build and deliver tailor-made tables straight to your restaurant.
Drawing on Crispin's extensive experience of retail and restaurant interior design, and Kevin's long history of furniture design and production, Able Table will be a game changer for busy restaurateurs keen to get just the right look for a space.
They can make tables that are any shape, for any interior. Like the one shown below, specially designed to ensure that customers sitting in this cocktail bar are at the same height as their friends who are standing. With details like these you can ensure that your customers have the very best experience in your restaurant or bar.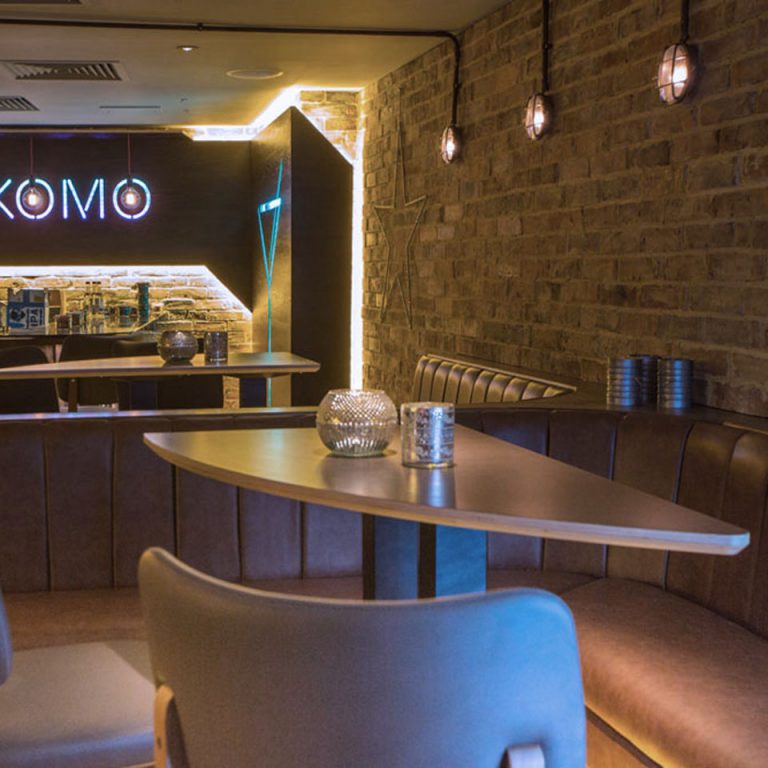 You can also choose from a wide range of colour finishes. Able Table use either a plywood with laminate finish, or a 3-ply bamboo with a choice of three finishes, so you can select the perfect colour for your interior. They can guide you in your choices or work to directions, depending on how involved you want to be.
It's not just the bigger, more obvious finishes that Able Table will take care of. They also know the importance of the smaller details. Like the choice of edging for your table: from shark nose to square, chamfered to rounded. It's things like this that can affect not only the appearance of your space, but the efficiency of it too. For example, a laminate table edge may look good, but if that table is knocked over the laminate will chip and quickly look worn and shabby. The combined expertise of the Able Table team means that they pay attention to these details.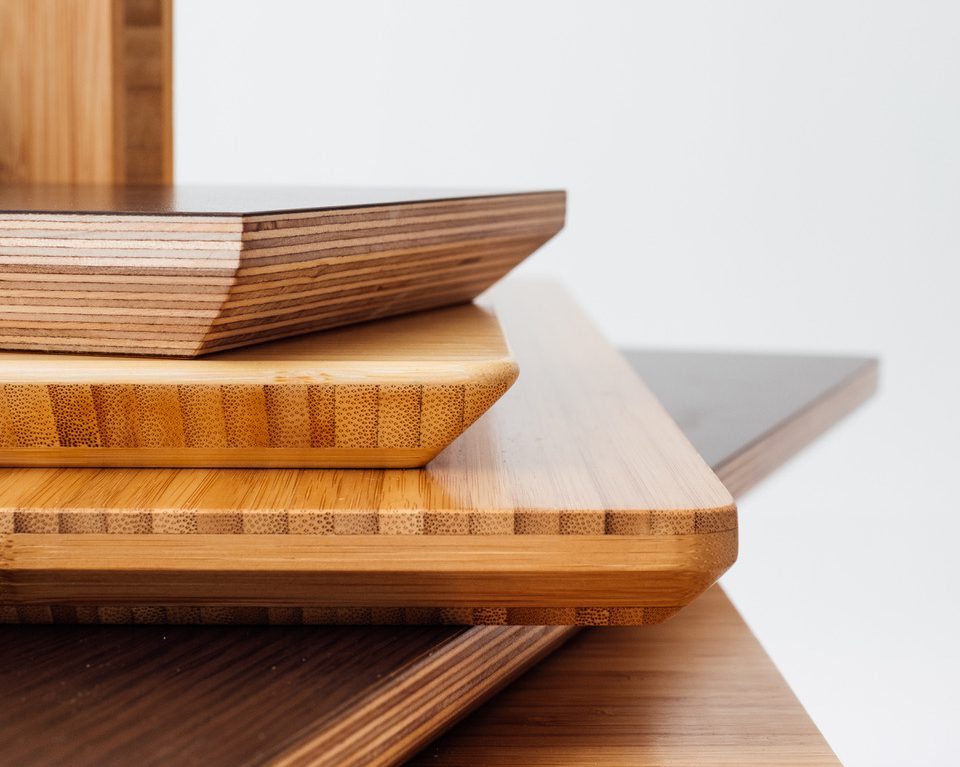 Because they also understand the importance of a speedy build and fit out, Able Table offer a quick turnaround too. In around 2-4 weeks they can turn your brief into a reality, and production manager Rebecca will make sure your order is completed smoothly.
So you can watch your restaurant come to life around your beautiful tables.