It's easy to think of interior design books as those covetable, glossy hardback coffee table books about Scandinavian style, or boho-themed decorating. But for the serious student of interior design these books are not substantial enough. What is required are books that get to the heart of the subject, that teach us the core principles of design and the technical proficiencies to put the theories into practice.
We thought we'd highlight our top 3 must-read interior design books, for those studying or wanting to know more about interior design and interior architecture.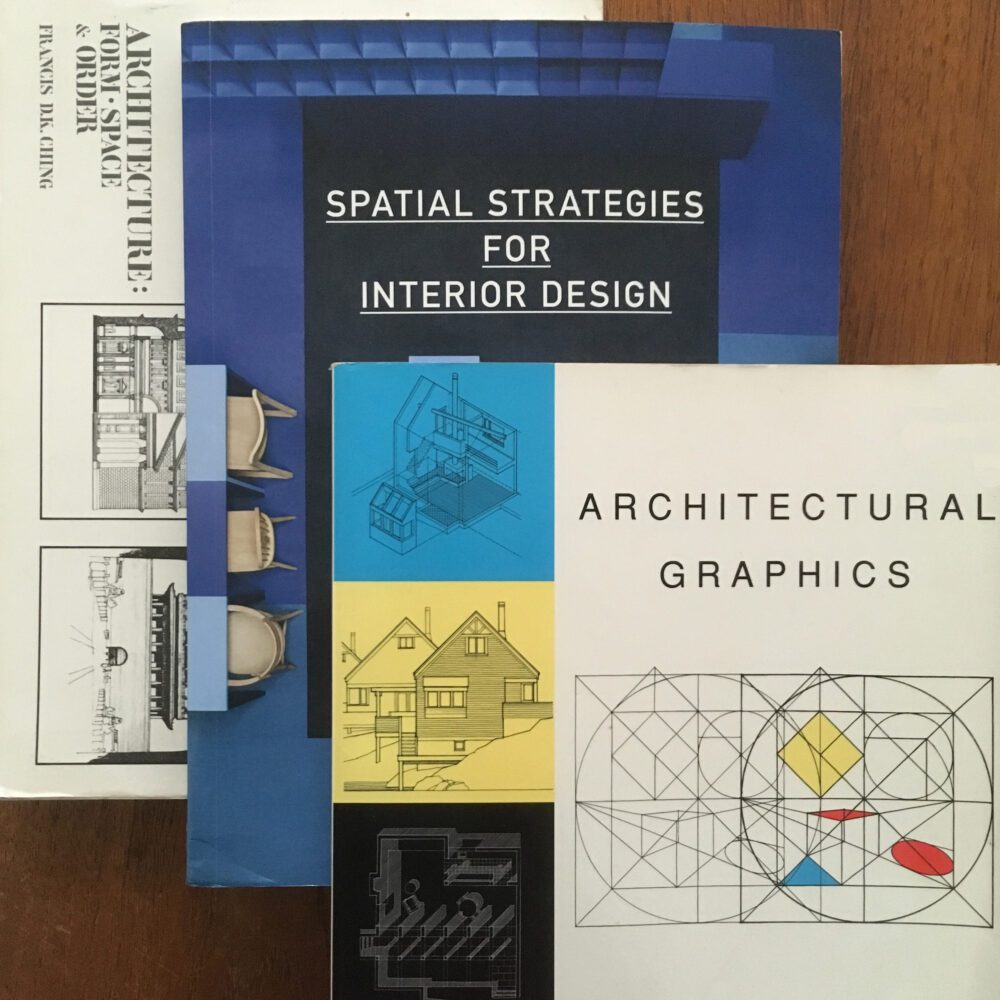 1.Spatial Strategies for Interior Design by Ian Higgins
Written by a Senior Tutor on the RCA's MA Interior Design programme, this book outlines how to get from initial brief to finished interior. By combining theory with practical tips on how to design brilliant spaces, Higgins has created a highly readable and indispensable textbook. This is suitable for students at degree level, or as an introduction for those interested in pursuing a career in interior design.
You won't find any advice on choosing cushion covers in here. But you will find fascinating examples, such as the bus depot that was redesigned to house an advertising agency, using the arcs created by the turning buses as a starting point for the building's spatial organisation. This is a great example of how designers can work with the history of a building, using the past as a narrative for the interior. From ornate historical detailing that needs space to breathe in a design, to using a storage facility's historic use to inspire a design in which elements of the new office building are housed in large metal container-like boxes, it's all covered in accessible detail.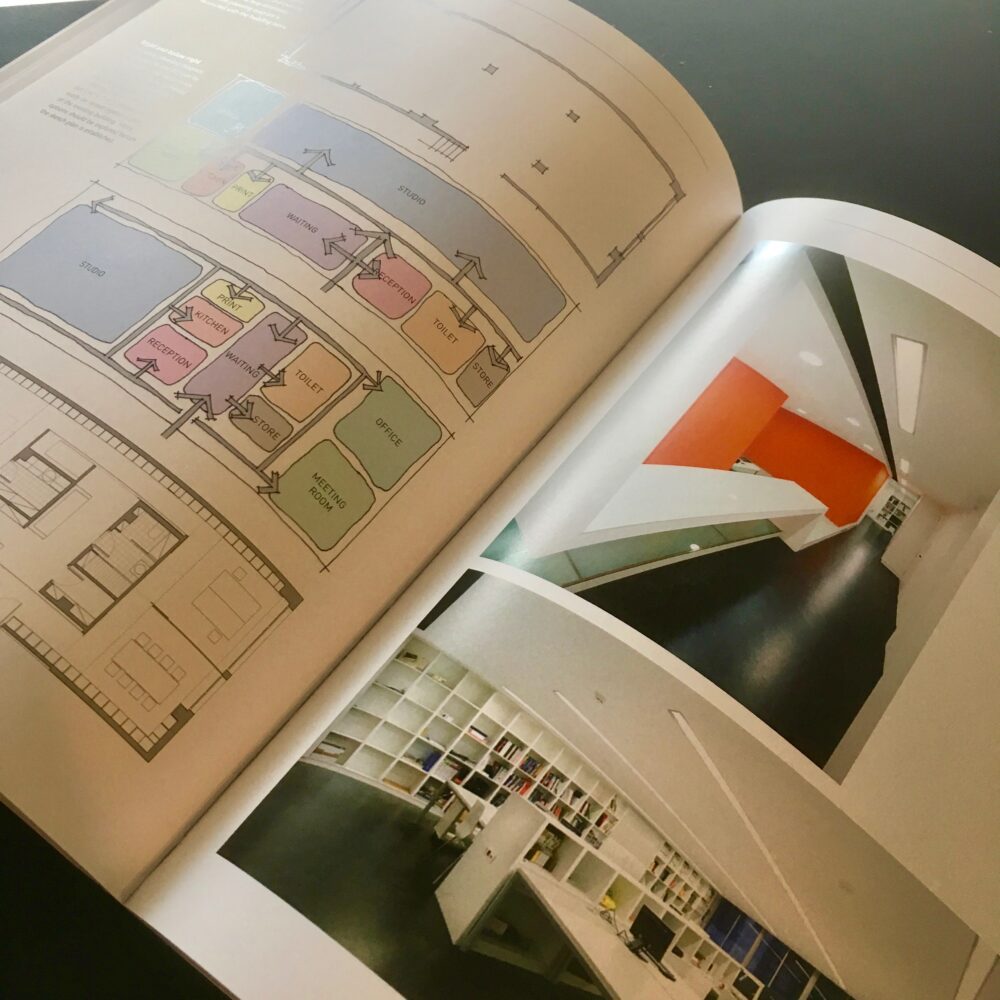 2. Architectural Graphics by Francis D.K Ching
Although this book was first released in 1996 it is still a seminal text on interior design. And it has a pretty cool, Mondrianesque cover, which makes us love it even more. From explaining the different types of pencil to guides on drawing shade and shadows, Ching provides clear diagrams to show students of interior design just how to draft and lay out a sketch. It's an intuitive-feeling book and a great introduction to the complexities of technical drawing.
If you want to know how to communicate design ideas and concepts effectively and accurately, this book is for you.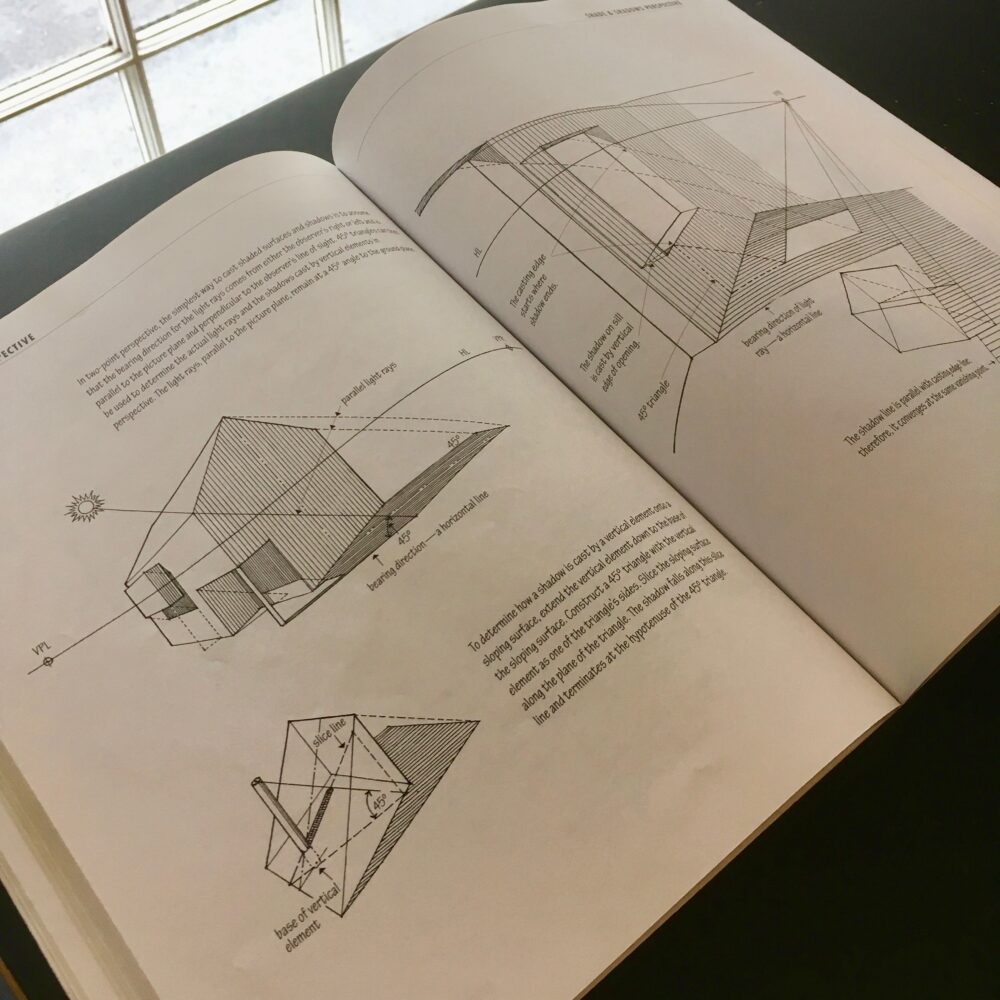 3. Architecture: Form, Space & Order by Francis D.K Ching
Here he is again, this time in a hand-lettered text that explores the core principles of form, space and order. In other words, the building blocks of architectural design. Using clear illustrations and specific examples across history, Ching offers the interior design, or architecture, student the skills to use the principles of form and space they see around them and turn these into great drawings and designs.
This edition was Crispin's original degree copy, but it is now available in its fourth edition.  Which shows you just how popular this book is.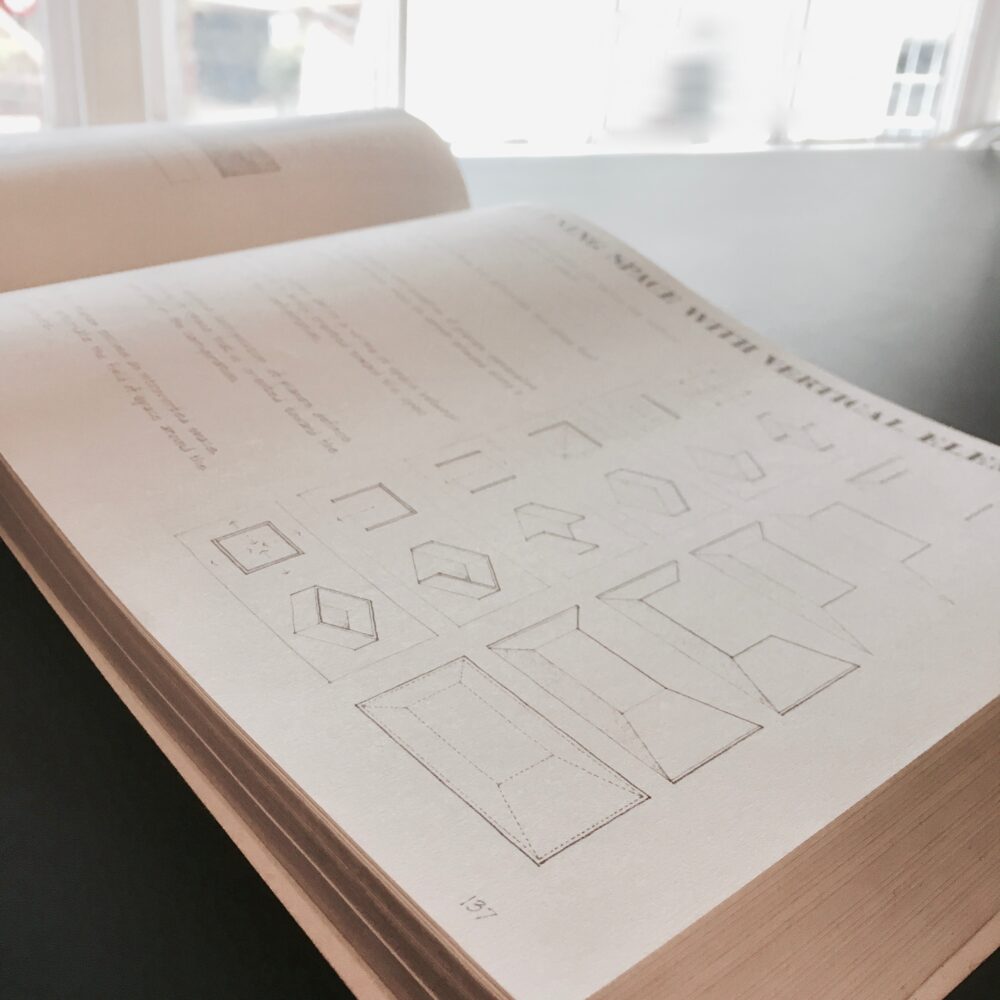 Other reading that will prove valuable as well as interesting is to read more widely around the subject. Find novels like Charles Dicken's Bleak House, or Edith Wharton's Age of Innocence, where the interior is almost a character in its own right. Hunt down books that will feed your imagination and get you thinking more conceptually about space – try George Nelson's How to See, John Berger's Ways of Seeing and D'Arcy Wentworth Thompson's On Growth and Form.
Have any important interior design books you'd like to recommend? Drop us a comment. Or send us a shelfie ( see ours below).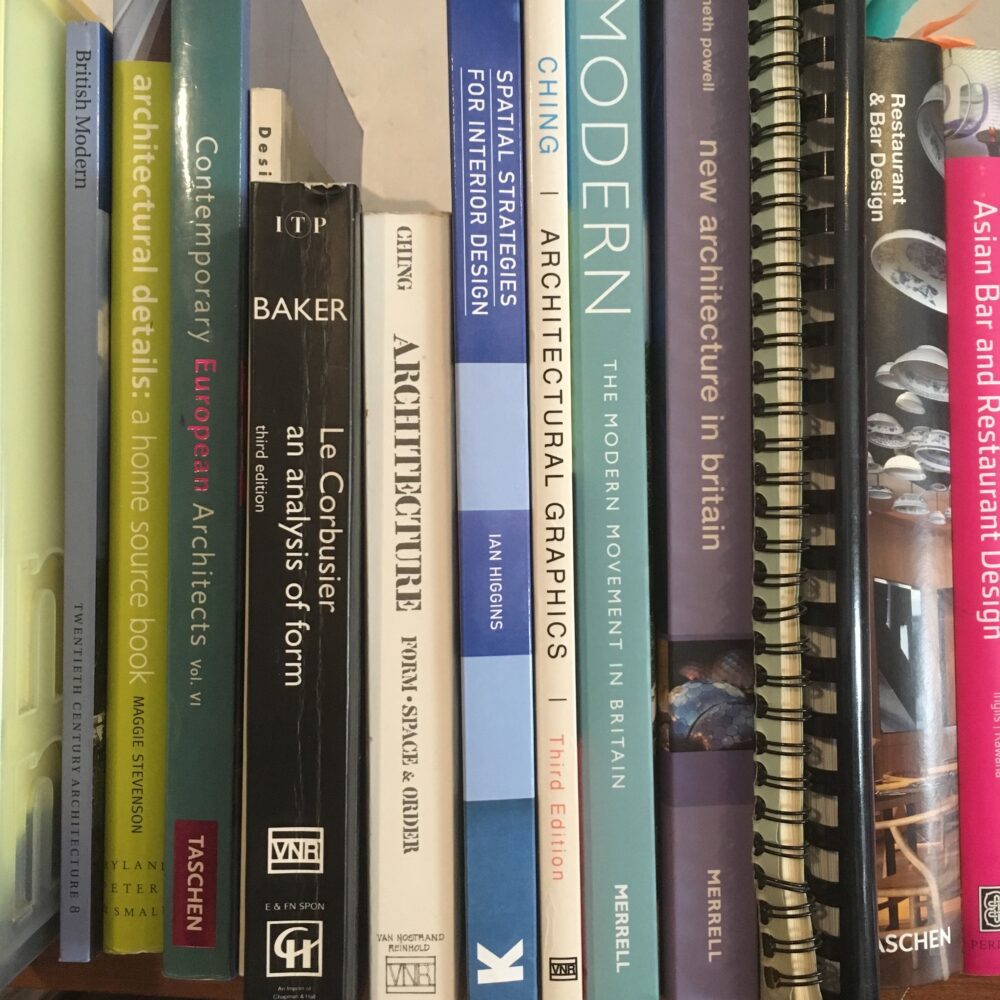 And if you don't have time to pursue your own studies in interior design but need help with a project, get in touch with us at Engaging Interiors and see how we put the knowledge these books have given us, into practice.