When we are asked to design a space at Engaging Interiors we like to ask what can we use from the existing interior. We have just completed an interior that really embraced the approach of a Low impact Bar refurbishment. The site was a Mexican restaurant and the 4000 square feet in size,. Our task was to transform it into a cocktail bar for KOMO, a client we have previously worked with. The previous project we worked on with KOMO was their first site based in Guildford. So when we assessed the site, what could we use and what did we need to replace?
The existing bar was reused but enlarged
The fixed seating was reused but reupholstered
The lighting was reused with minor modifications
Signage replaced but within a similar format / type
Flooring was over clad
Ceiling painted fully and walls painted partly
The existing space was very colourful with a cheerful disposition, our job was to make it work as a night time venue as well as some daytime trade.
This meant making the interior more atmospheric and moody. It was also really important to overclad the patterned block work wall. We also specified some large format mirrors to add movement to the site.
Seating area before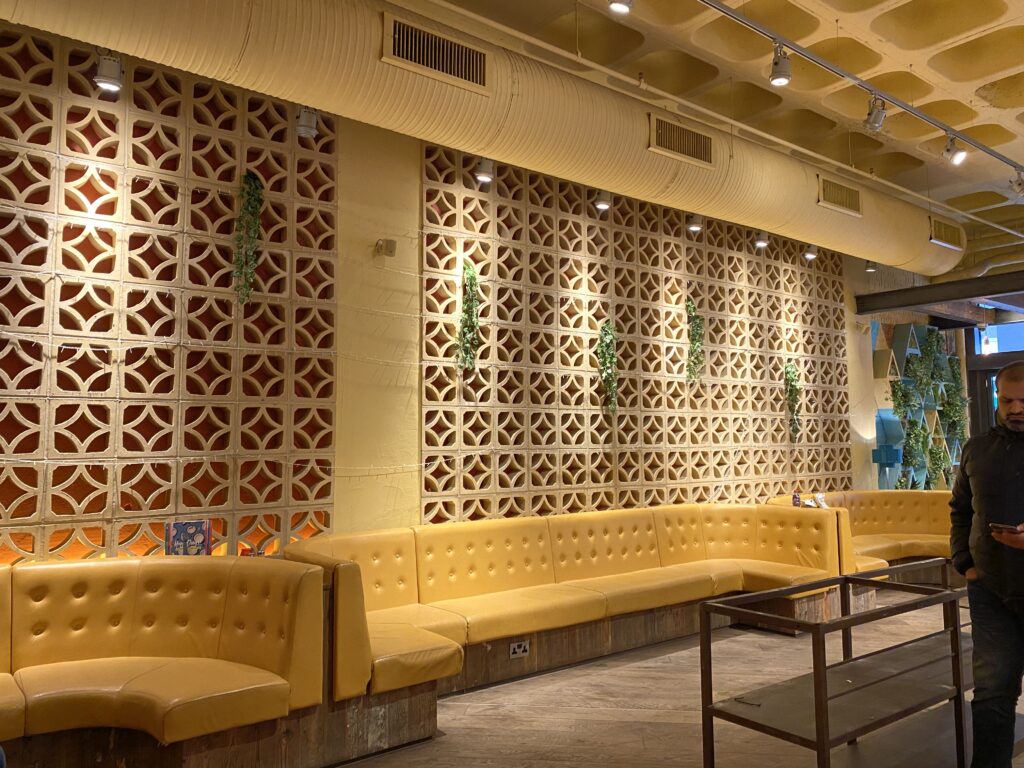 Seating area after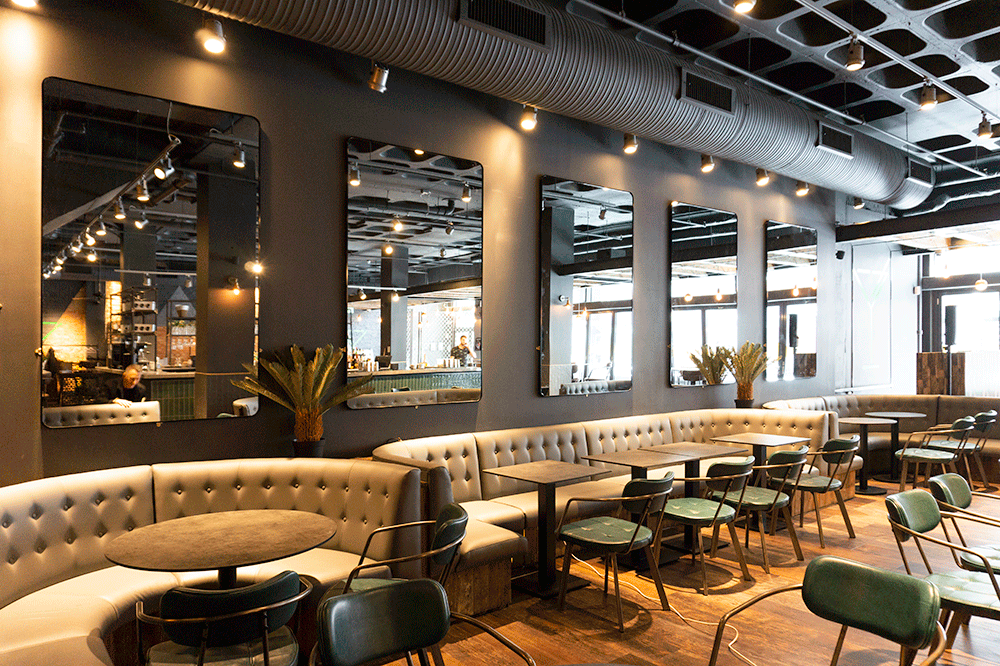 On the opposite side of the space there was a brick slip wall with painted patterns on, we simply over painted the brighter colours with our grey tones to bring it into line with the new colour scheme. We relocated some fixed seating from the other side of the bar as we didn't like the existing seats.
Entrance area before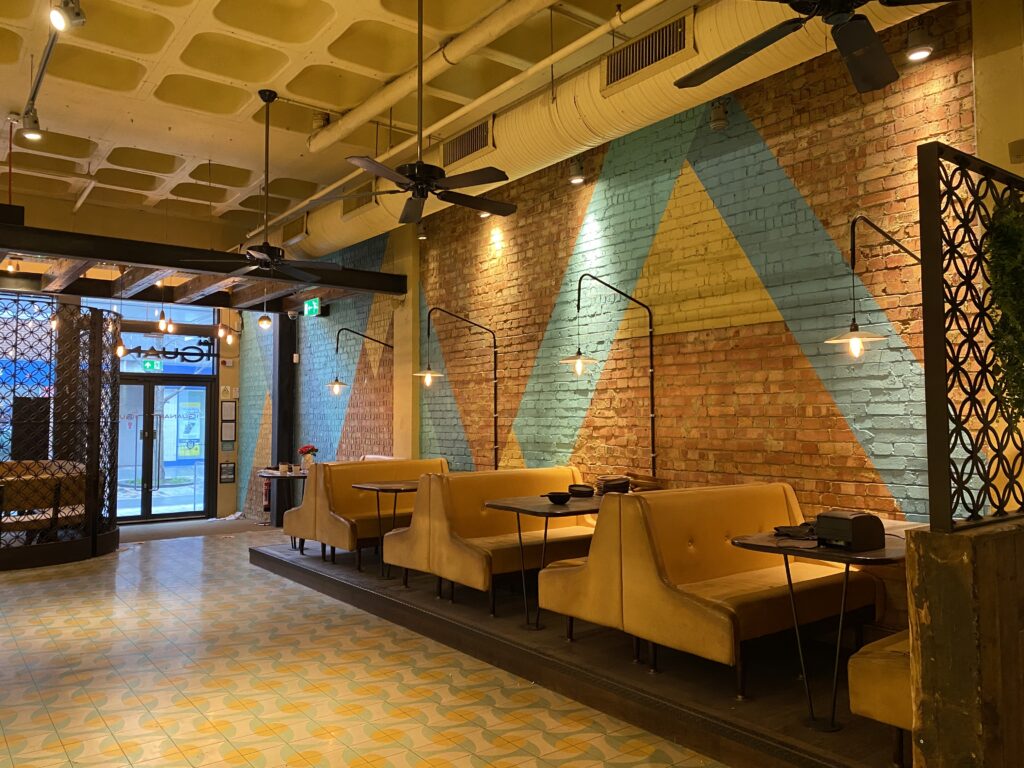 Entrance area after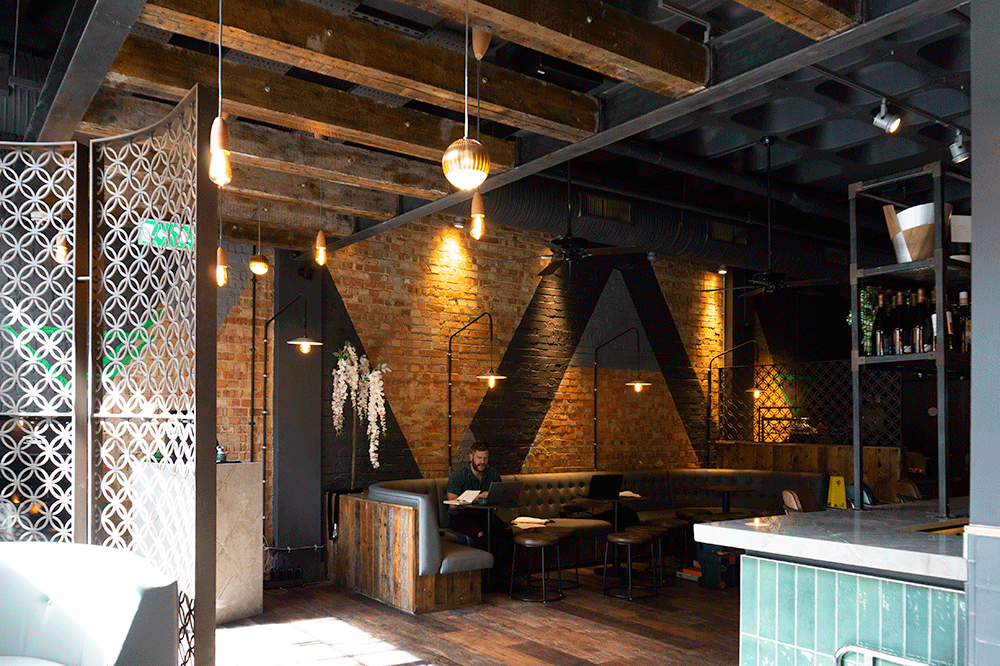 Low impact Bar refurbishment
Do you want to use these principles to update your new or existing bar? We have found them to reduce the cost of a bar refurbishment and the time it takes to complete the build. If you think we can help, get in touch…