We are delighted to be joined this month by blacksmith and metalwork designer James Price. Working from his forge near Lewes, East Susses, James creates contemporary pieces using traditional artisanal techniques. From beautiful sculptural bronze lights to stunning porcelain-coated iron staircases, James brings an attention to detail and deep knowledge of how to work metals to everything he creates.
Read on to discover how he keeps his creative juices flowing, and how he believes Instagram has helped small artisans like himself create a community.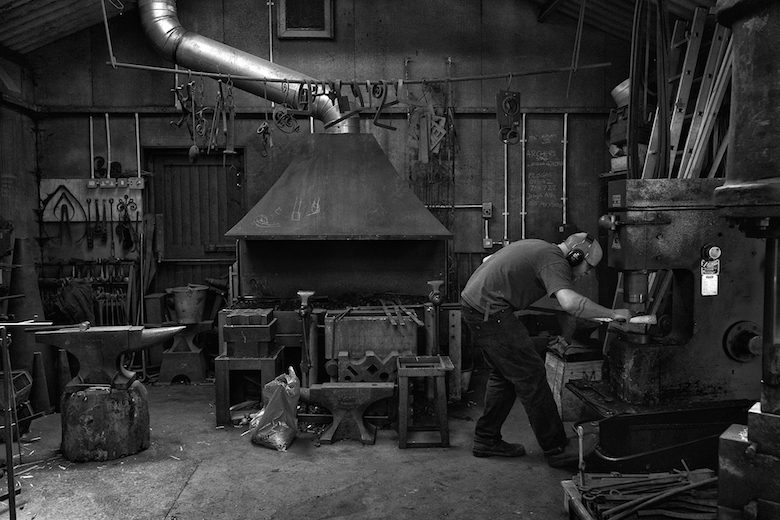 Welcome, James, thanks so much for being here.
Can you tell us what you do, and how you came to be doing it?
I'm a blacksmith and designer, producing bespoke architectural metalwork for clients worldwide. I use heat and force to forge and shape iron, steel and bronze. I am originally art college trained, graduating through the WMCP course in Brighton. I then studied at the National Centre for Blacksmithing in Hereford and from there, spent time with a world renowned smith in the Swiss Alps, eventually setting up my first forge in 2002.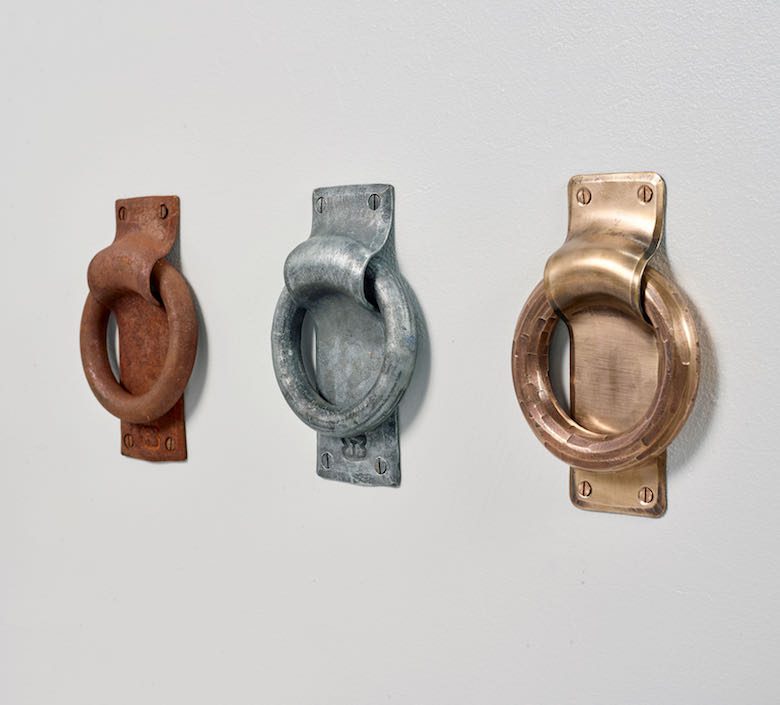 Where do you draw inspiration from, and what do you do if you ever feel creatively stuck?
I have always loved the process of making things with my hands, getting dirty and losing yourself in a craft process. After art college discovering the honesty and completeness of blacksmithing felt like the natural progression of this. If I need a new set of tongs or a hammer, then I make them; with blacksmithing it's never just about the finished work it's always about the journey.
My work is constantly informed by what I've done before, a rolling process where a small detail on a commission can send you down a rabbit hole of creativity, and that then informs the next piece of work
What are the most exciting developments in terms of interiors (furniture, product design, sustainability, interior design etc) that you see coming up in the future?
I'm enjoying the recent renewed appreciation of craft and the handmade. In terms of blacksmithing, as a craft discipline we have often struggled to stay relevant to the 'now'. I see encouraging signs of this beginning to change. Social media, specifically Instagram has also been a game-changer. It sounds a cliche but it has connected makers worldwide, and become a huge technical resource for people who in the past would have worked in isolation.
What do you love most about your job?
The immediacy, seeing an idea in a sketchbook make it off the page into the world, where it will probably outlast me.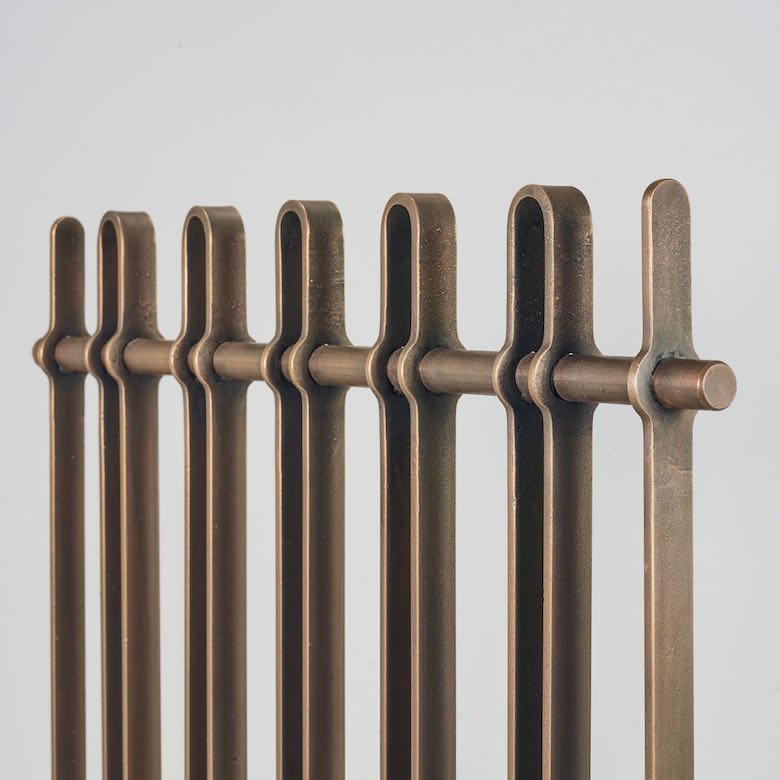 What are your most treasured household objects?
A La Pavoni coffee machine and a series of woven and raised metal vessels that I made 25 years ago, both equally important.
What are the main challenges you face in your professional life, and how do you try to overcome them?
Forcing creativity: sometimes it flows like a river, other times it's a trickle. Unfortunately, clients' deadlines don't always respect this. Working to commission also means that the design process is often collaborative with a client. This can be hugely rewarding, but it's also vital for me to keep it fresh and to have opportunities to make conceptual work that's just for me. So every now and then I ignore the phone, crank up the music and lose myself to an idea.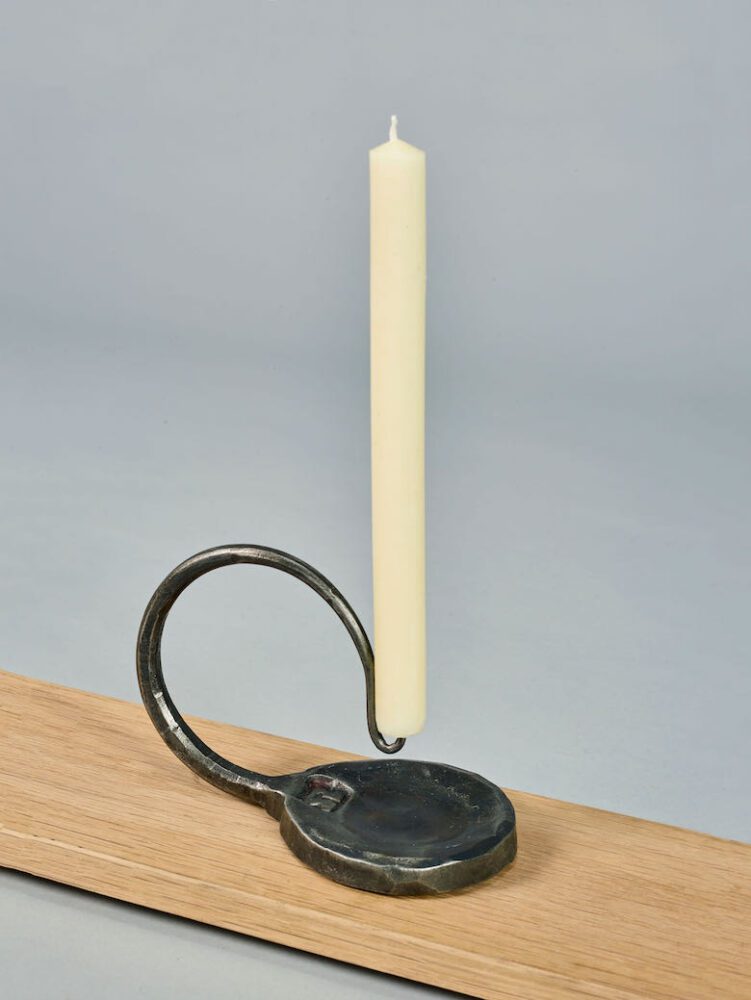 If you could visit any house/ building in the world, where would you go?
Not sure about a building but I've had a hankering for Japan recently, they do a good line in craft, tradition and modernity.
Thanks so much for these thoughtful answers, James. To find out more about his work check out James' Instagram.
For more in our Meet the Creatives series go here to read about where this Lewes-based architect draws her inspiration, and here to find out about an innovative light switch start-up.