We at Engaging Interiors love to see our projects come to fruition, and there's no better feeling than seeing a successful interior design project open for trading. Last week saw the launch of Natural Fit, a new health spa brand whose first venue has just opened in Tunbridge Wells, Kent. The owners brought us on board to oversee a major refit of the building they had chosen, and to ensure the 18-month build went smoothly.
In this post we speak to our own Crispin Williams to find out about the challenges for an interior designer approaching a health spa and fitness club project, and to hear about how Covid-19 resulted in an interesting shift in business model. So, whether you're a gym bunny, a business owner planning on opening or revamping a health spa, developing plans for a private members club or you're just interested in interior design, here's how we took this project from brief to bright, new spa: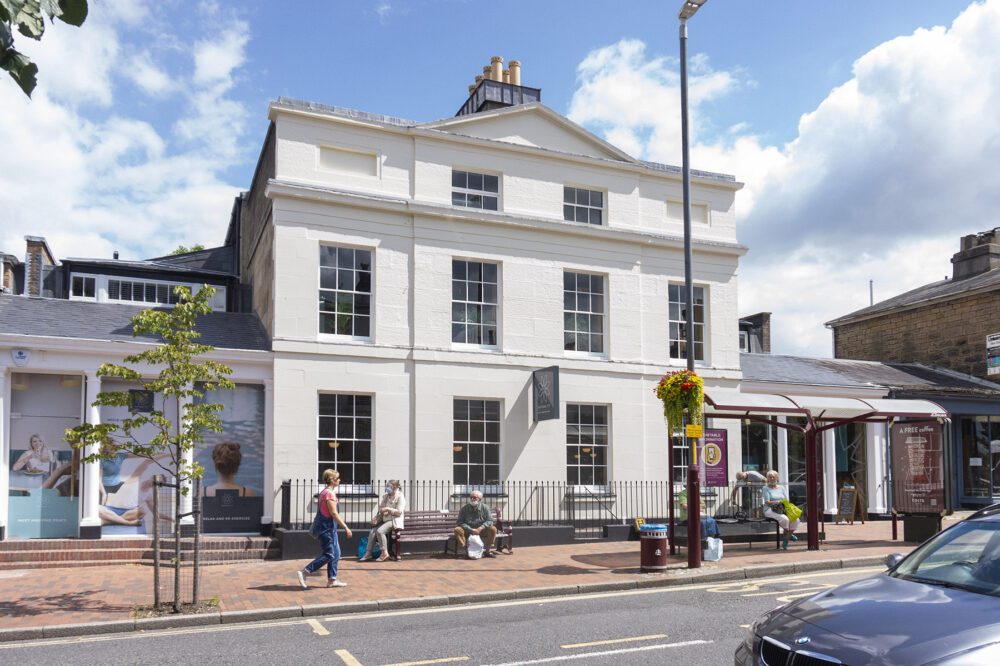 Engaging Interiors: Thanks for giving us your time this morning, Crispin. Can you tell us about the concept, interior design brief and building in the Natural Fit movement gym project?
Crispin Williams: The concept was for a gym space and health spa within an urban environment with equipment and studio space focussing on movement and a holistic approach to the body. We were initially asked to create a cafe interior design and create public spaces for the new venue, but as our relationship with the team at Natural Fit developed and they saw what we could bring to the whole design, the brief was broadened. In the end we designed the whole building, including pool area, changing rooms, studios, gym, lounge and cafe. The aim of the cafe was to bring in new customers and create a local focal point for people to gather.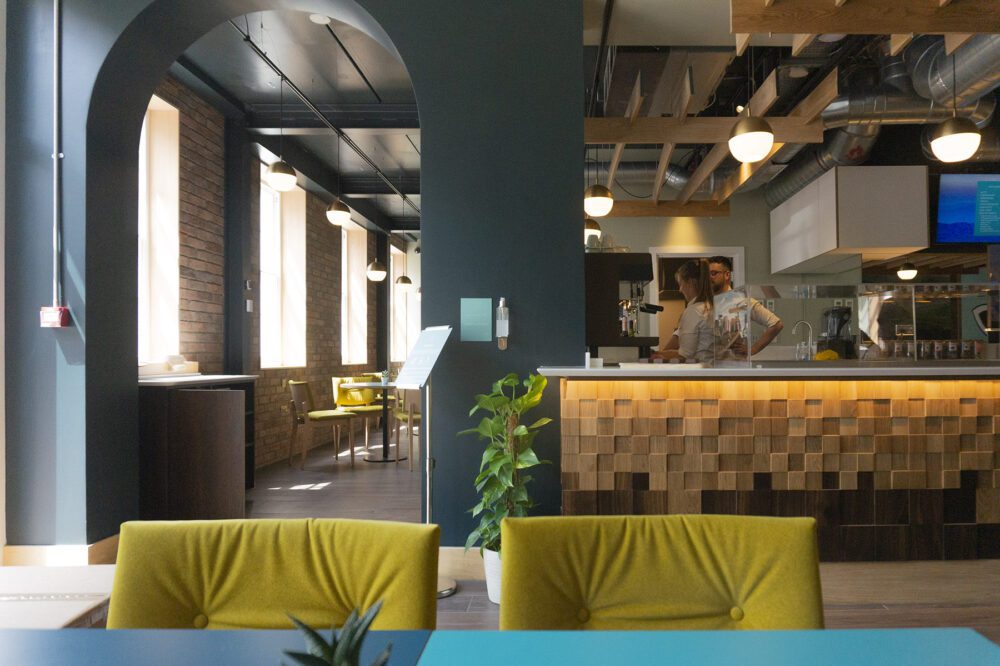 The brief was to create a light, spacious, appealing gym space with dedicated areas for relaxing as well as working out. We worked the design around the bones of the building, which had a lovely roof light (as you can see in the photo below), sending light right down into the centre of the space. The venue is a well-proportioned Georgian building, formerly a bank and left empty for several years before Natural Fit took it over. We didn't need to do much with the exterior other than tidy it up and create clear signage, but the interior needed a total overhaul to make it work.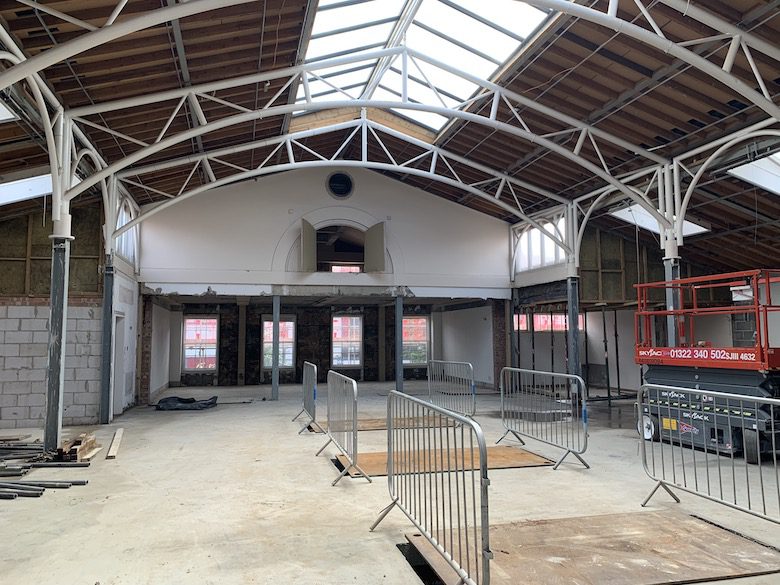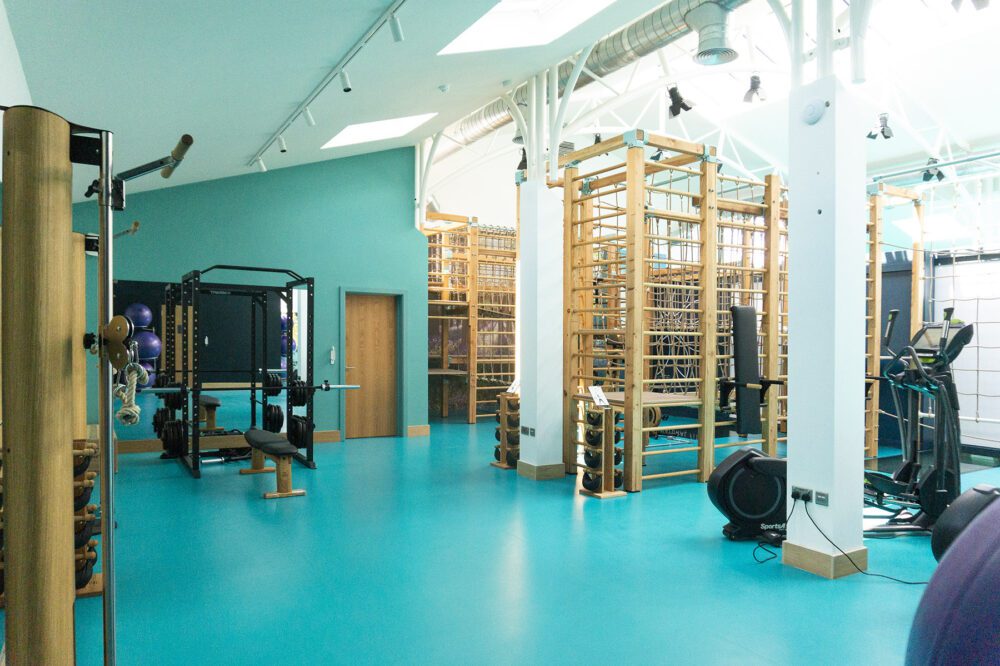 EI: What were the interior design challenges and opportunities this project created?
CW: The main challenge was how to provide the necessary services whilst keeping them hidden or discreet. A health spa uses large ventilation units to maintain the right temperature and humidity for both the main space and the swimming pool, so we worked with consultants to find the best routes to house and hide these within the fixed ceiling heights.
The pool also needed a balancing tank, which needed to be hidden away.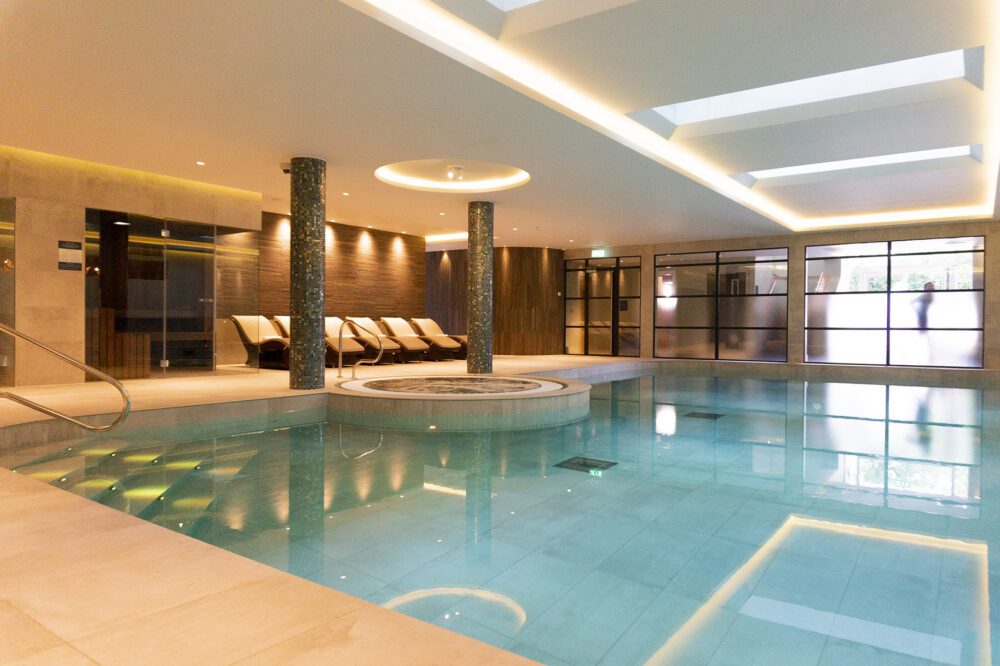 In terms of opportunities, the roof light was a lovely focus, and we accentuated the flow of light by adding glass floors above the swimming pool, which is located low down in the building. The site also benefits from being in a great location, with an existing glass cafe/ shop front, as well as having parking for cars and bike storage at the rear.
EI: How did Covid-19 affect the project and design?
CW: In a funny way, the pandemic gave us time to finish the fit-out properly, without having to rush. It also fundamentally altered the Natural Fit team's business model from a public gym space to an exclusive members club. The cafe, in the end, didn't need to attract new customers inside, now that it was members only, but we have designed it so that when things change they can open it up more publicly if they want to.
Longer term, many people who previously commuted up to London from Tunbridge Wells will now choose to work from home, and the health spa offers them a place to get away from home without traveling. People can work out, meet friends and work remotely from the lounge areas, making a membership more than just a gym ticket.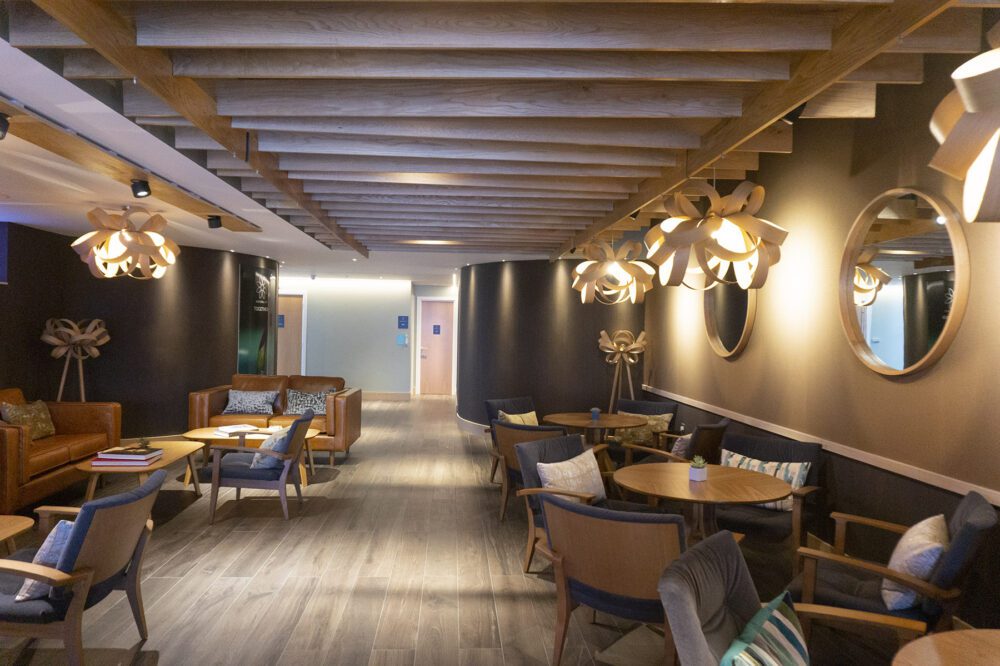 EI: What interior design advice would you give anyone thinking about opening a health spa?
CW: I would say, have a certain type of customer, or member, in mind. Think about the local community and what would be useful to the people living there. Be open to listening to feedback early on so you can keep your business model agile and adapt in response to what customers want. Your first site will probably change the most as you modify and tweak your business, but subsequent builds will change less.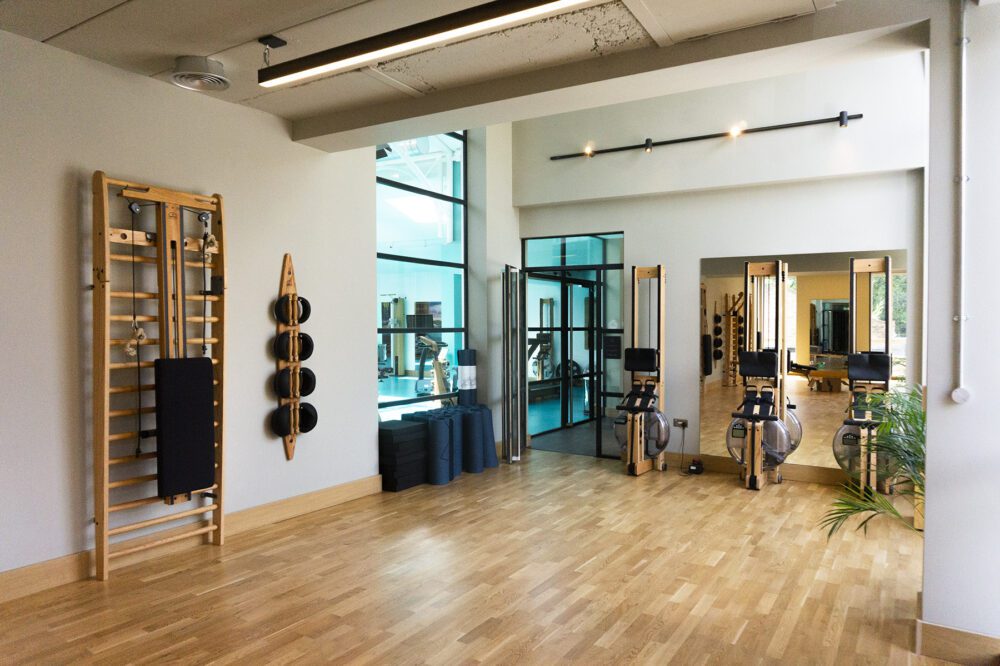 Thanks so much Crispin! To talk to us about an interior design project, do get in touch. And you can find more useful articles here on the blog, from restaurant interior design tips to ways to adapt your cafe to be coronavirus-safe.