At Engaging Interiors we believe in walking our talk. Or rather, riding our talk. We are committed to using sustainable design practices and materials wherever possible, and are always on the look-out for exciting new environmentally-friendly interior design developments. Which is why we try to travel sustainably when we can too.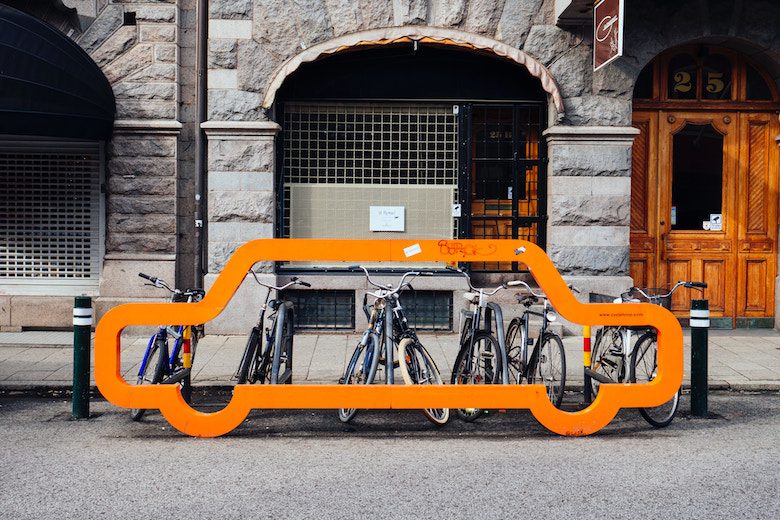 For a meeting at the site of a new health spa/ fitness club project we are developing, Crispin decided to leave the car at home and go by bike instead. Having his new garden studio, with in-built cycle trainer, has enabled him to get fitter and faster. He wanted to put this into action by cycling from Lewes, East Sussex, to Tunbridge Wells, where the site is.
This felt in-keeping with the whole fitness theme, too, showing our clients that we really do apply our design ethics and principles to our own lifestyles. Many cities across the world have bike-hire schemes for commuters, reducing the amount of slow-moving, gas-guzzling cars that choke up our urban spaces. We can make a difference in small towns and rural communities, too, despite the preconception that we must be more car-dependent in these places.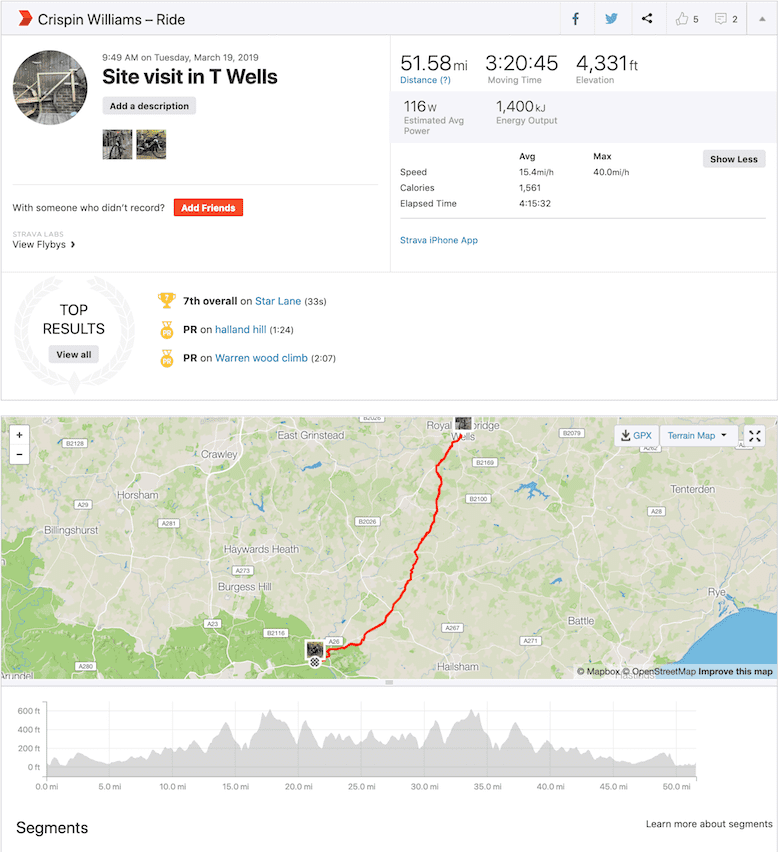 If any of you are keen cyclists you may know the Komoot and Strava apps. These allow you to track and time your ride, and also to compare your times with other riders in the same area. As you can see, it took Crispin 3 hours 20 minutes to complete a round trip which would take about two hours by car. Sometimes convenience and speed are not the priority: reducing our carbon footprint and staying healthy are.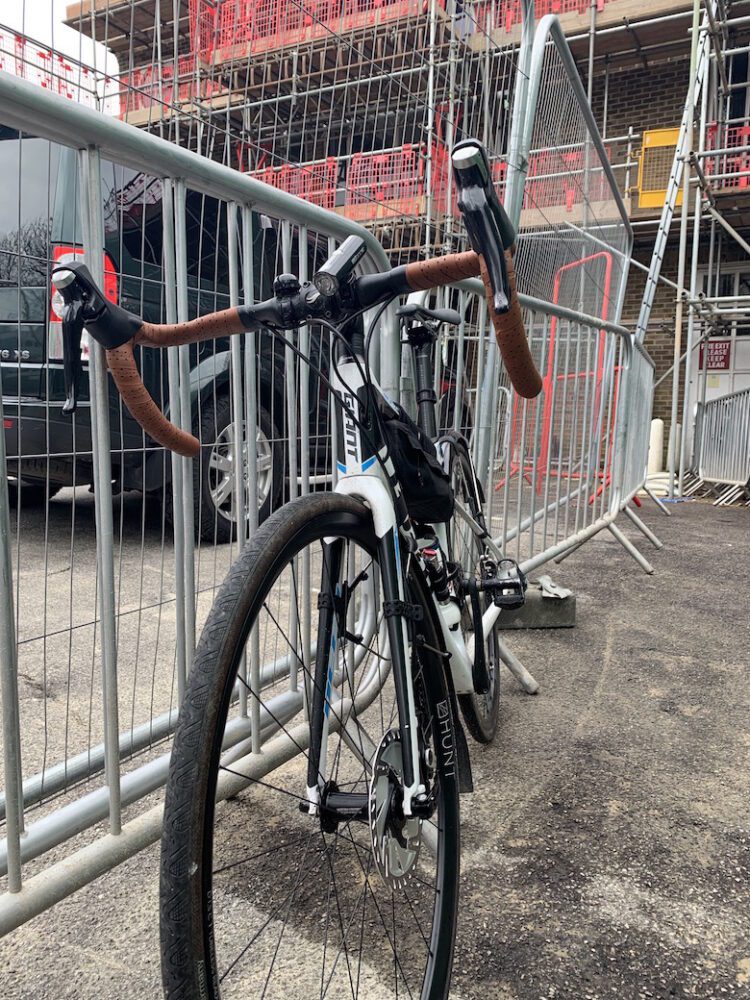 One of the great things about doing interior design projects in Sussex is that it allows us the flexibility to travel more sustainably. We like to make regular on-site visits to ensure things are running efficiently, and cycling from the office is a fun, eco-friendly way to do it. If you're thinking of refurbishing a bar or restaurant in Sussex, or need some help with an interior design issue, get in touch. Who knows, Crispin might be pedalling your way soon…