On a research and design inspiration mission we went to see the Anni Albers exhibition at Tate Modern yesterday. The show was so inspiring and fascinating that we wanted to devote this post to exploring Albers' work, and the bigger questions about design and interiors she addresses.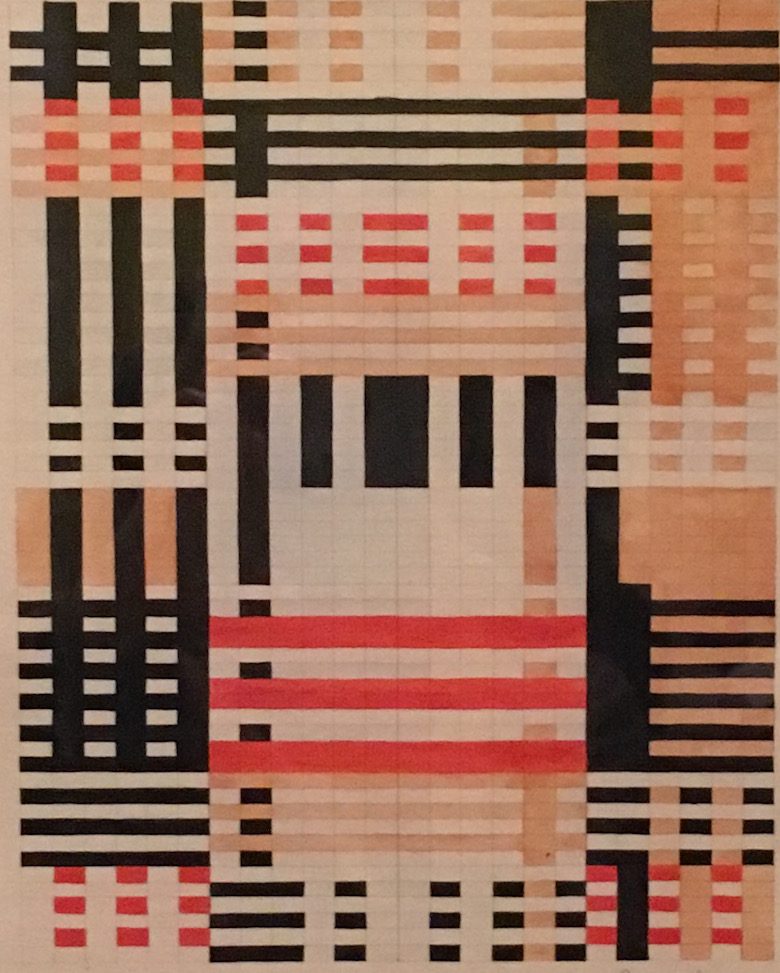 Albers was born in Germany in 1899 and emigrated to America with her artist husband Josef Albers in 1933. They had been part of the Bauhaus school, Anni principally working with hand-loom weaving. The couple both taught at the innovative Black Mountain College in North Carolina, a community of artists, thinkers, architects and mathematicians. It was here that Albers began producing her famous 'pictorial weavings': textiles that were intended to be displayed rather than simply used as part of the furnishings.
In the exhibition you can see finished woven pieces, sketchbooks with swatches and colour choices, and painted designs for textile works.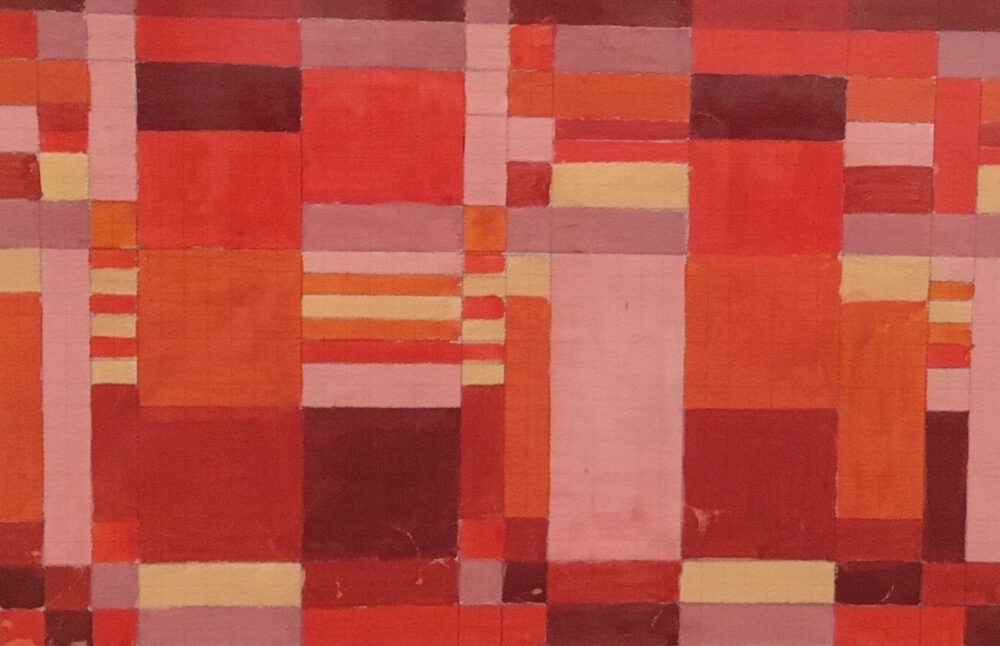 This crossover between art and functionality transformed perceptions of weaving and her work was hugely influential. Drawing on the traditions of modernist abstract artists, Albers created a significant body of work that explores form, line, contrast, colour, language, texture and ancient weaving techniques applied in a contemporary way.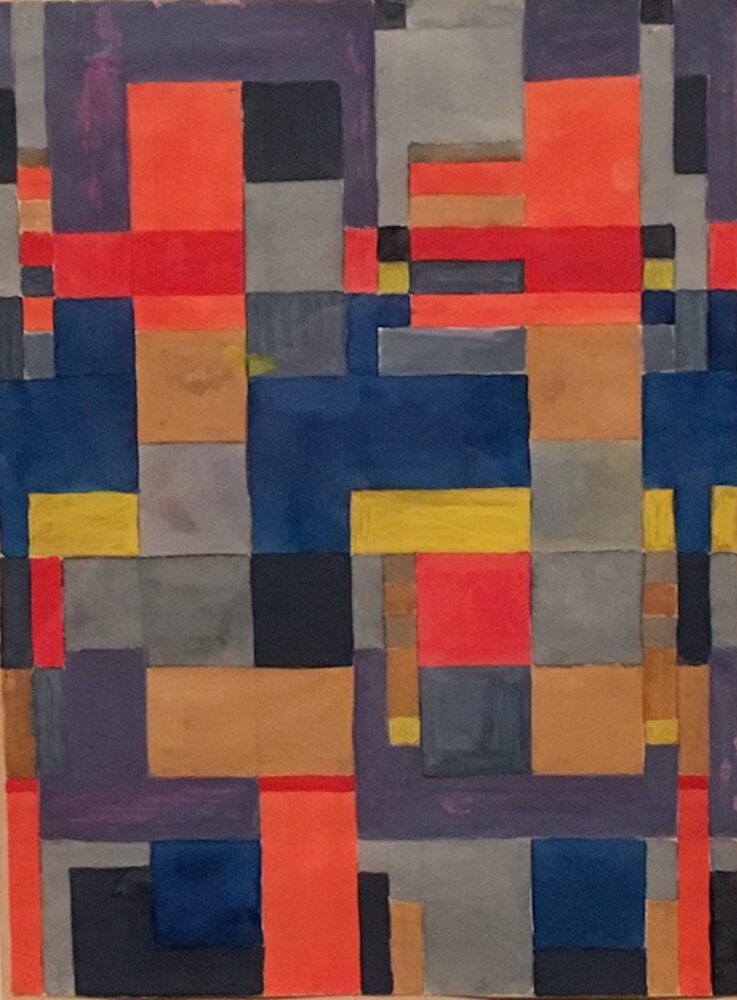 There is an architectural element to Albers' work, which appealed to us on an interior design level. She was commissioned to create room dividers, drapery fabric that reflected light and curtains that could absorb sound. For her, fabric wasn't simply something that could hang on a wall or cover a floor, it could be an integral part of a building. Thinking about how we interact with a space and how fabric translates into our interior design practice, or your own thoughts on fitting out your home, retail or restaurant interior, is what made this exhibition so inspiring.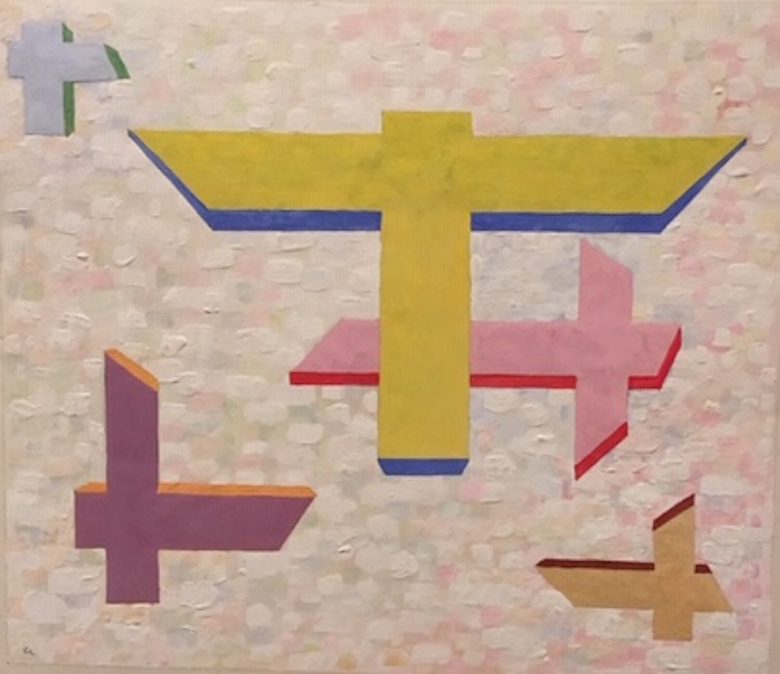 Albers famously said that 'The thoughts… can, I believe, be traced back to the event of a thread'. Walking around the show felt just like this, like the world was being reshaped back at you through the simple warp and weft of threads.
The show ends soon (the 27th January) but if you are interested in textiles, art, interior design and how we relate to the spaces around us, we highly recommend that you go.