If you're embarking on an interior design project, whether a restaurant, retail or domestic space, it's often useful to look at designs that didn't get built so we can learn from what got in the way.
We thought we'd look at two projects for which we were commissioned, but which, for very different reasons, have yet to be built.
Jaguar E-Type showroom
The first of these is a design we created for a Jaguar E-Type car showroom in Sussex. Our client sells vintage cars and wanted to refurbish their current warehouse space to make it more inviting and appealing to customers. We wrote previously about the cleverness of including a cafe into another business, and our design did just this here.
We loved the product our client was selling and realised that their classic cars looked amazing from every angle. This was something we wanted to bring into the design, to provide a space where customers could view the cars in different ways. To achieve this we designed a mezzanine level so people could look down from above, and our client could show off their product in the best possible way.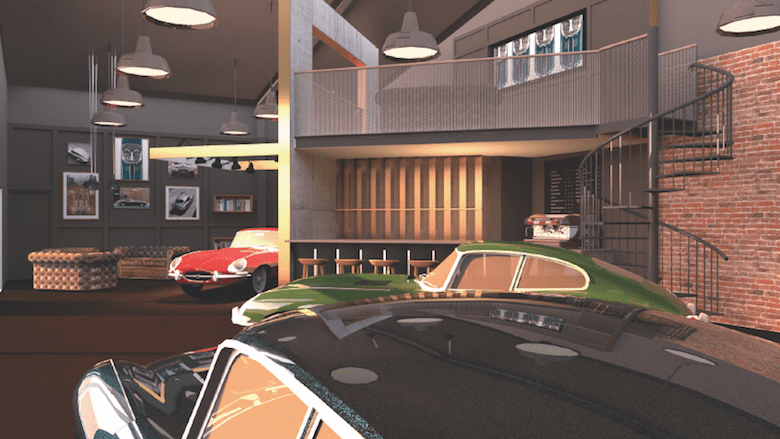 The customers we were hoping to attract were from a specific demographic: middle aged to older men, with money to spend. With this in mind we based the interior design around the feel of a gentlemen's club, using leather seating, industrial fittings and dark colours. We also wanted to create a space that would allow the cars to take centre stage, so we used rough concrete walls to provide a contrast to their smooth, shiny paintwork.
Here's a couple of our mood boards to give you an idea of the look we wanted: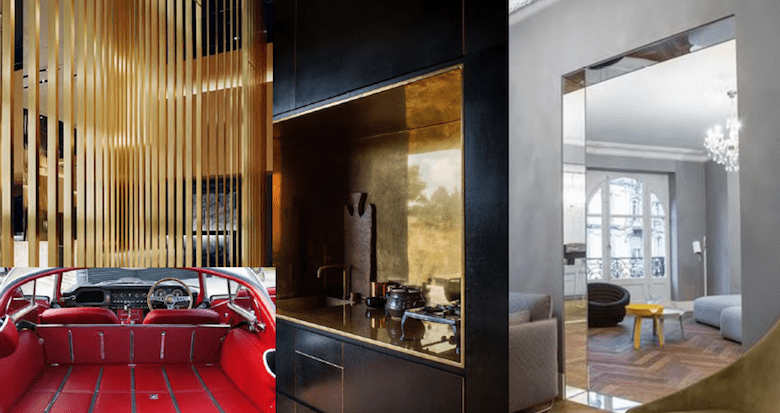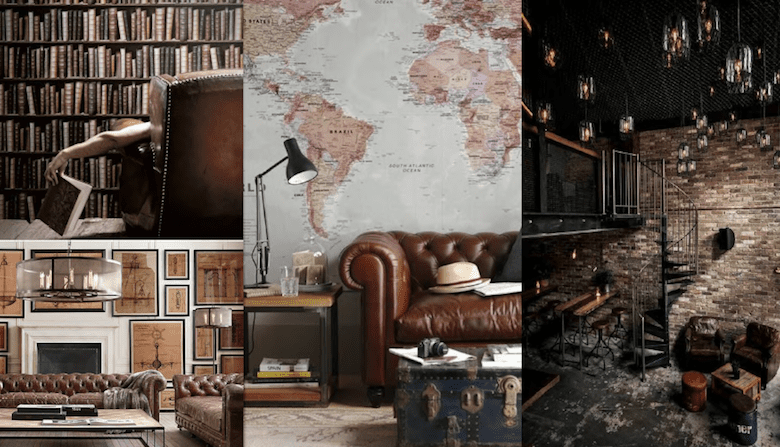 We, and our clients, were really pleased with the designs, but uncertainty about whether they are staying in that location has put the build on hold. It's good to be as certain as possible about the space you've found, so you can avoid delays in a fit out or refurbishment. But sometimes life doesn't turn out exactly as you expected and a design might have to wait. None of the work or time we put in is wasted, however, as a good interior designer can adapt their plans to suit a new venue. Watch this space!
Chozen Noodle
This was a fun project for a client with whom we have worked before on their fast-food restaurant interior designs. Instead of their usual venues, this time Chozen Noodle wanted to set up a mobile noodle van near a busy city station.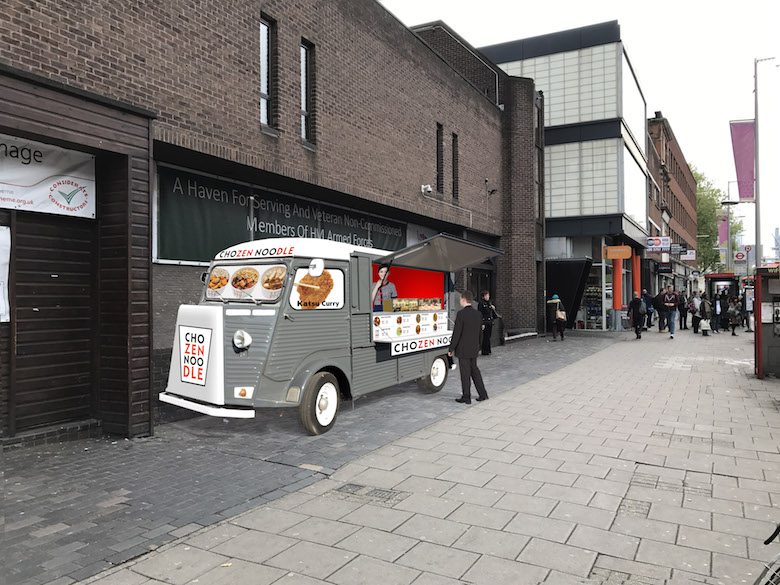 The thinking behind this was that it's a great way to test out a market, before committing to a lease or building work. We designed a distinctive, practical and fully mobile van, but unfortunately our client was told they couldn't park it in the planned position, for safety reasons. This is a good learning point if you are planning a similar venture: check out the regulations that apply to your proposed site to ensure that your project meets all the requirements.
Again, in this case the design can be used elsewhere, once our client finds the perfect spot for their mobile noodle van.
Hitting snags and adjusting plans is all part of creating a new space. But having a properly qualified, experienced interior designer on board can help you adapt more effectively and adjust things if needed, so your venture has the best possible chance of success.