This post is all about taking stock of where we are, and looking ahead to exciting new projects. It can be hard, amidst the hurly-burly of life, to properly take the time to reflect on your business's achievements, or to evaluate previous projects with the clear gaze of hindsight. So, in this post we want to do just that: to show you what we've been up to, to highlight the interior design projects we've been working on, and to think about what lies ahead for the summer.
In the spirit of reflection and celebration of good things (past, present and future), here's our Engaging Interiors news round-up for May:
Projects on the drawing board
We are making the final changes to a large residential project prior to the next stage going out to tender. Whilst we probably won't have any finished photos until early 2020, we can't wait to share this one with you. We have been involved in the project since 2010 so it will be wonderful to see the interior in its full glory. This is a great example of the joys, challenges and interior design issues a long-term project can raise.
Projects on site
We have a cocktail bar in Essex which is currently
on site
(i.e; being constructed), a luxury car showroom in Kent which will be on site soon and a pie shop in Sussex which is due to start on site in the next month. We also have our largest ever sign going up in the Excel Centre, which will shine like a
beacon of noodleness.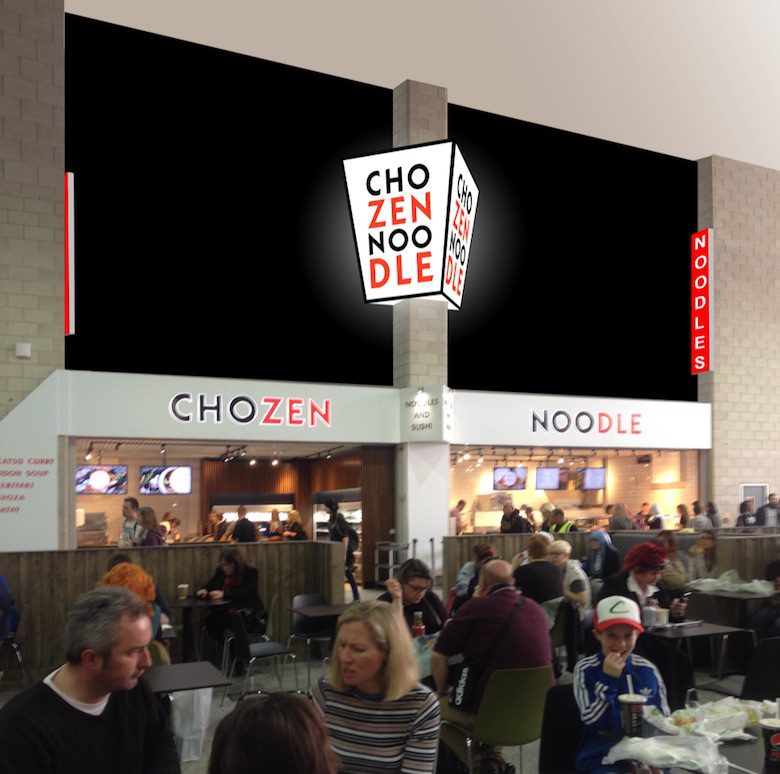 Completed projects
Over the past few months we've been involved in the interior refurbishment of a hotel in Newbury, and hope to have photos to share with you soon. This project was a real change of strategy for the hotel as it brought the public spaces (restaurant/ bar etc) to the street elevation of the hotel, whilst making the Grade 2 listed building (which was once three separate buildings over different floor levels) more accessible to wheelchairs and buggies. These are just the kinds of interior design puzzles we love: how to make a space work best for you and, most importantly, for your customers.
Time out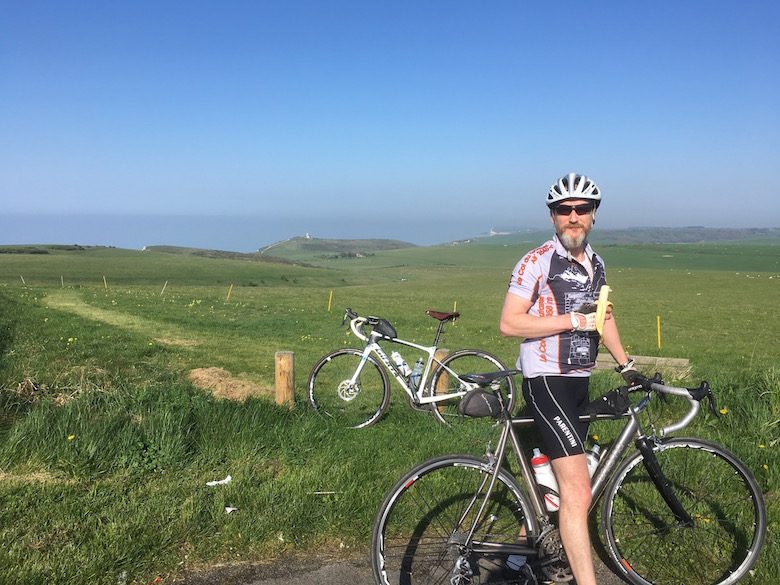 When we aren't busy drawing, calculating elevations, considering finishes and planning kitchen surfaces, we like to take off on our bikes. We are lucky to be based in beautiful Sussex, and there's little to beat the feeling of hurtling along a Downland slope or following a meandering river to the sea. Here's one of our cycling companions, a local architect, appreciating a moment's rest on the clifftops.
If you have an interior design project we can help you with, do
get in touch
and let us know what you need.