Family owned Pie Shop Chain
Turners Pies – Petersfield has now opened. In 2014 we designed our first shop for family run food company Turners Pies in Rustington, West Sussex. This was their second shop, the first one being in Bognor Regis. 8 years on and we have now designed 4 shops for them around West Sussex with sites in Chichester, Worthing, Rustington and now Petersfield. This is the first site that has been situated near a supermarket, we think this is a good move with customers visiting the shop as part of their food shopping routine.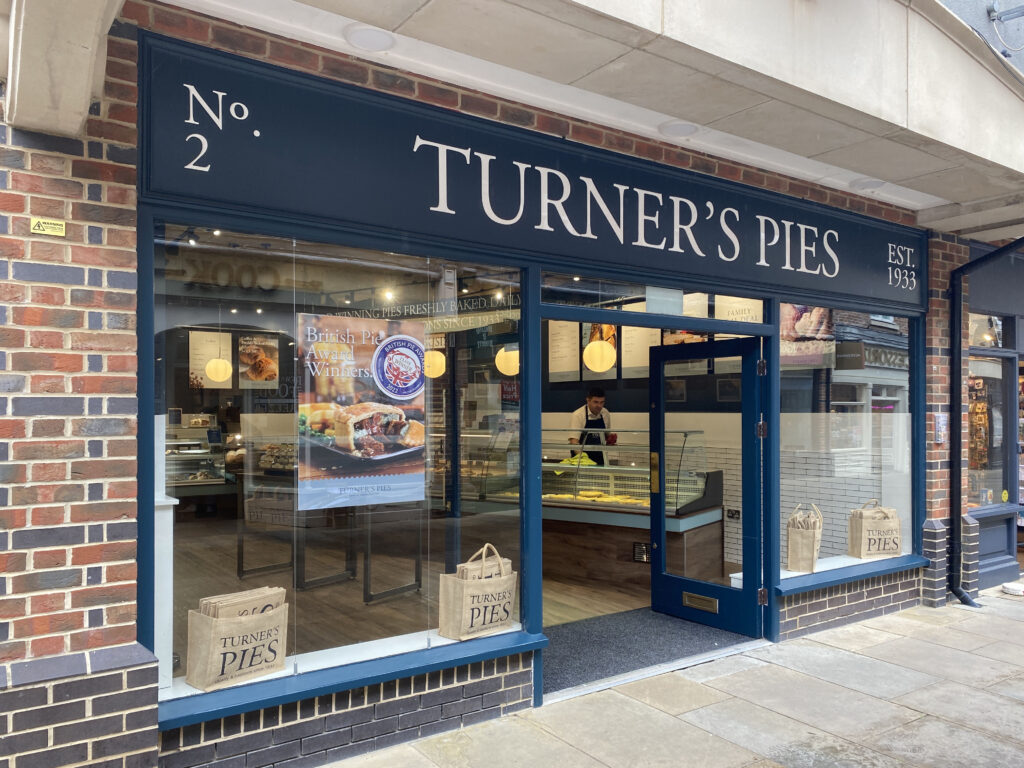 Adaptability
At Engaging Interiors Limited adaptability rhymes with sustainability. With this shop we wanted to make it as easy to update as possible with less fitted retail shelving and a simple system for updating graphic panels. This means they can update the panels with seasonal specials and special offers. We have also used track lighting to suspend both the task lighting and pendent lights so that the interior can be adapted easily with interrupting the running of the shop.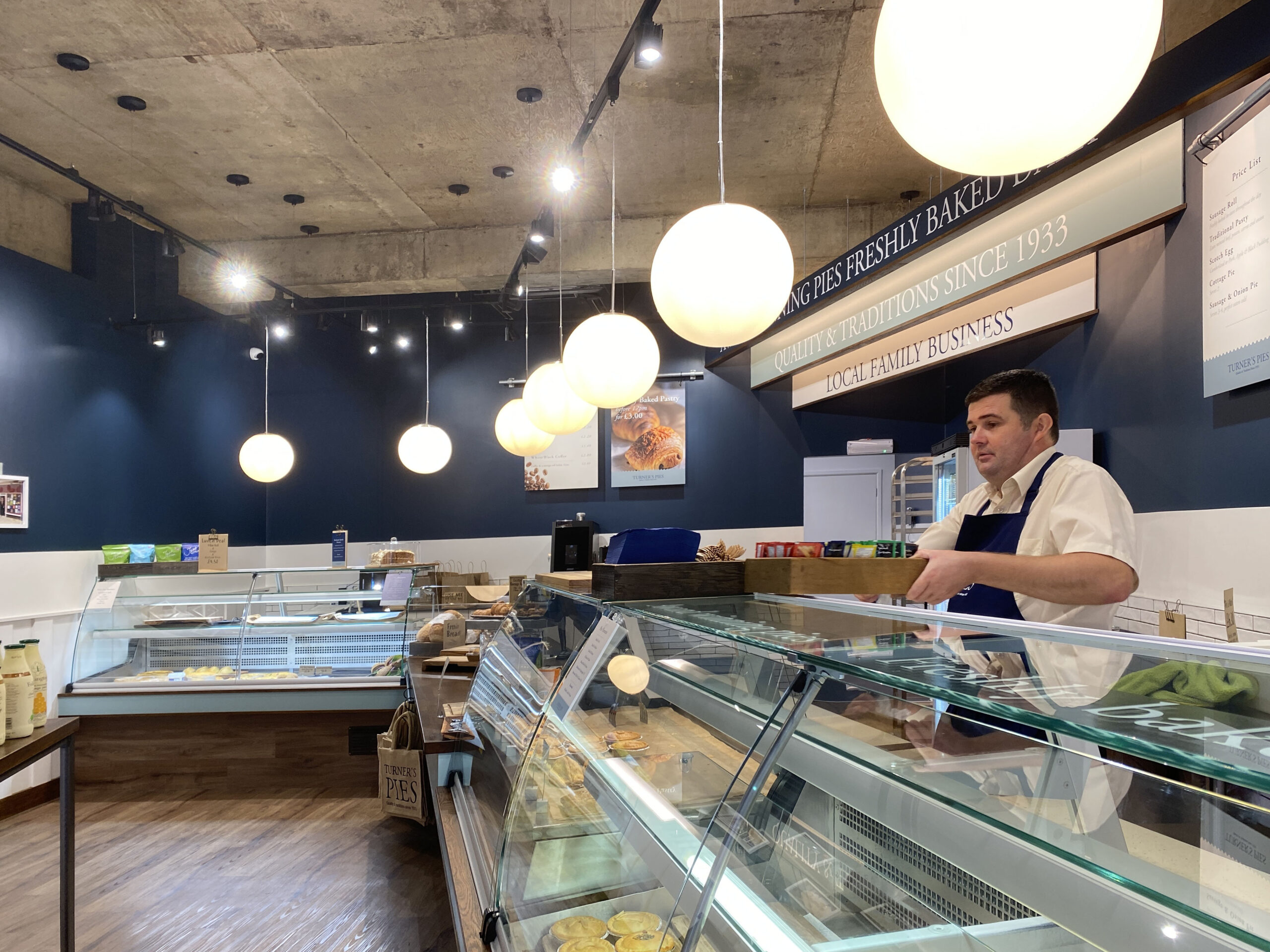 Round a bout layout
Over the years we have been honing the layouts of the shops to make the customer experience as smooth as possible. We now design the shops so that customers can navigate clockwise around some central tables and view the pies whilst waiting to be served.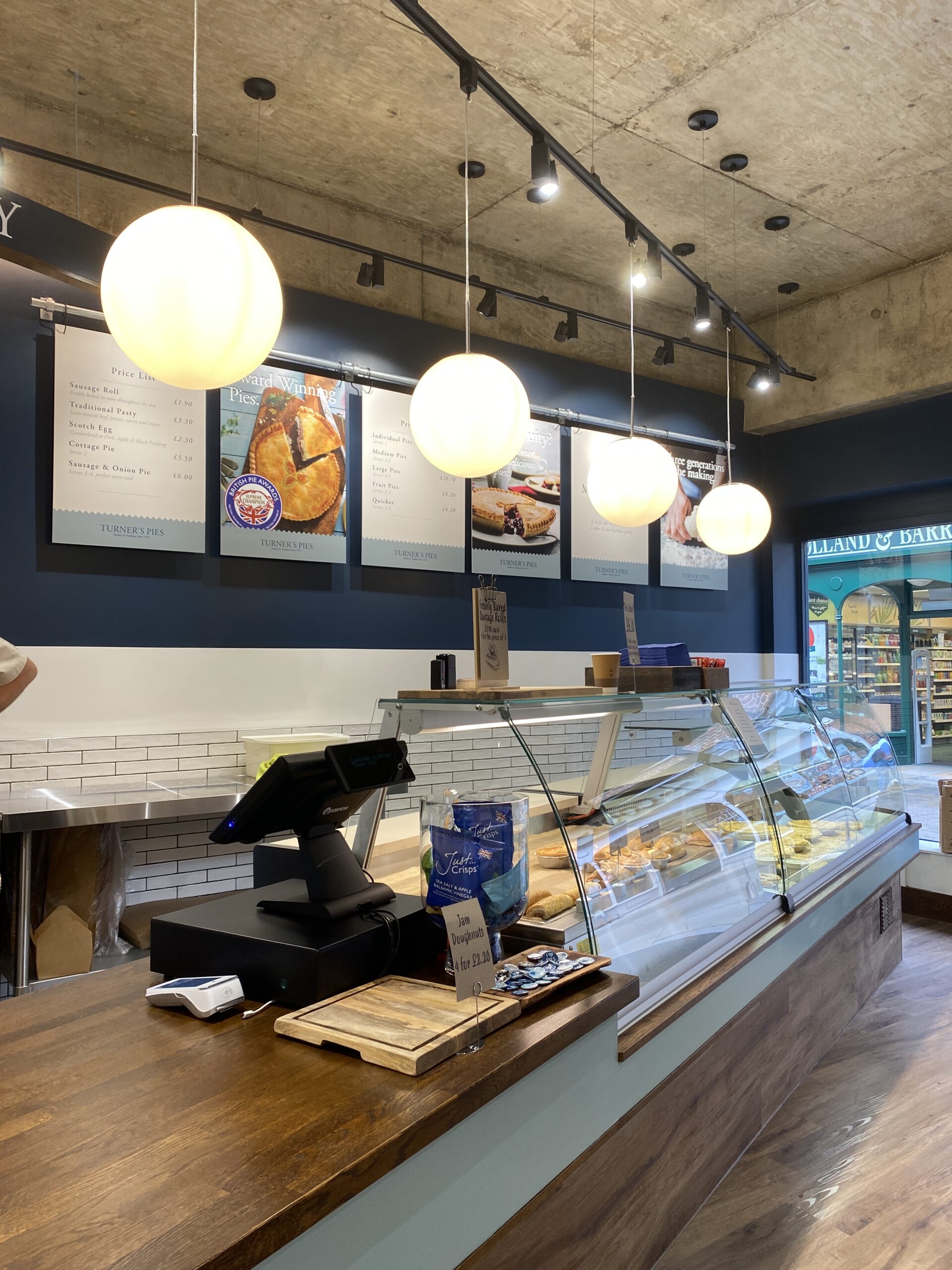 Turners Pies – Petersfield
To keep costs and site time down we left the ceiling exposed and used a vinyl floor for the first time. After an update to one of the other shops we has a spare chilled counter that was repurposed. The shop has now been open for a couple of months and it is trading well. We enjoy working with family run companies and love the different dynamics they present. They in turn seem to enjoy the personal approach we bring to each project. If you would like to grow your family run business or have an idea that needs building please get in touch…