At Engaging Interiors we love working with small-scale, independent brands and businesses. For this reason we are giving you Updates On Our Independents. Over the years we've helped many restaurants, cafés, bars, hotels and shops create the best interior for success. A key part of the way we work is to develop strong relationships with our clients, offering consistency, trust and an understanding of what they want from their design.
So we thought we'd give you an update on some of our thriving long-term independent clients. Their stories are inspiring, especially in these tough economic times, and demonstrate the power of effective interior design and our enduring working relationship.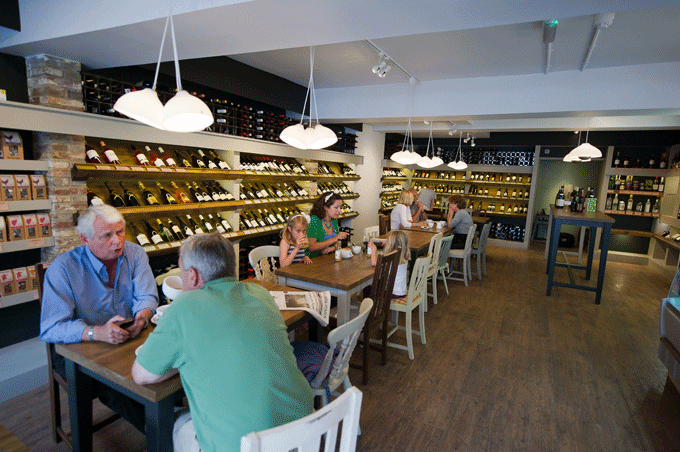 We have been working with the owners of Josie's coffee shops since 2011, watching the younger generation grow into partners and key members of the team. They have successful coffee shops in Bishop's Waltham, Winchester, Petersfield and Romsey, all serving their local communities and having a positive impact on the high streets. We are now designing their fifth site, this time in Chandler's Ford, Hampshire and they are looking at a sixth.
With each new site we've listened to the team's feedback about what worked well with the interior design and what we could tweak for the subsequent shops. We believe interiors should develop and respond to customers' needs and the changing retail landscape. So, if we design shelving for a certain product in one space and a client changes their model to focus on something else, we will incorporate this in the next design. And because where possible we apply circular design principles, the shelves can either be repurposed, or refitted to suit the new offering.
Josie's are a great example of a successful family-run small chain. They consistently over-deliver in terms of quality of food, service and customer experience, and have brought more footfall to high streets that are struggling. It is a pleasure to watch the business develop and flourish, and to be part of their ongoing story.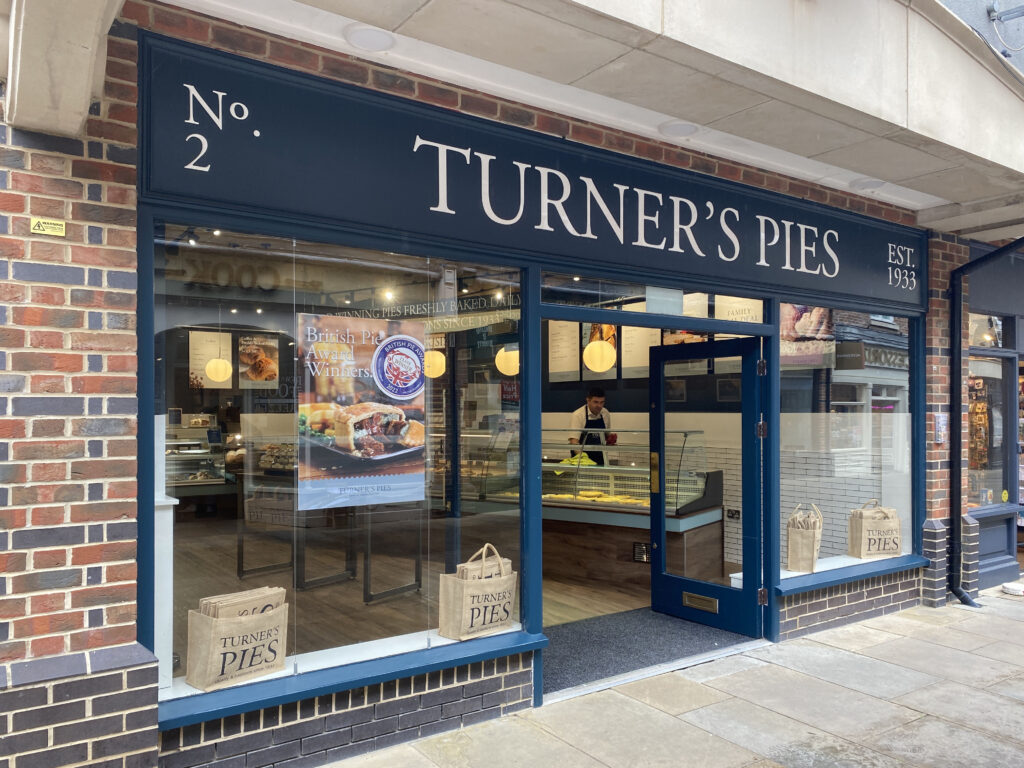 The first Turner's Pies shop was established in Bognor Regis selling award-winning handmade pies, and as the company expanded we've designed four shops for them across Sussex and Hampshire. As with Josie's, as the business grows and develops we've refined our interior design to provide the optimum space for their requirements.
With the latest site we've simplified the design to reflect the pared-down retail offering as they focus more on selling pies and less on other products. With less need to display additional products we adapted the main layout with a focus on maximising the space as customers queued up. Listening to their feedback and learning from previous sites we're designing a roundabout queuing system, as that's what works best for this client.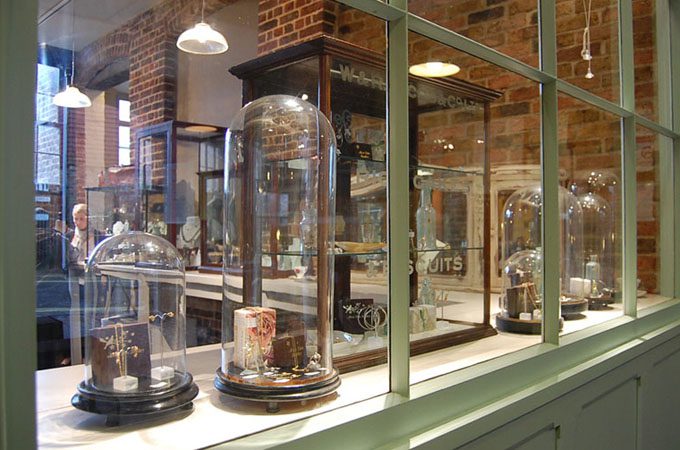 Based in our hometown, Lewes in East Sussex, Alexis Dove create beautiful fine and fashion jewellery. We designed their first shop in an old needle-making factory. Once the brand was more established they found a site in the centre of the town and asked us to design the shop interior.
As the build progressed we adapted the design to incorporate some of the amazing historic features of the building that had been hidden before work started. Behind some MDF panelling we discovered some lovely traditional panelling, and behind that, a beautiful old flint wall. We adapted the interior design to include this stand-out physical feature and give the space a unique backdrop.
Flexibility is not just key to great design, it's essential for independent businesses. In order to meet the challenges and best serve their customers Alexis Dove are developing their shop into a consultation space as well as a retail shop. Our interior design enables them to shift focus or alter their business model as well as the space.
Updates On Our Independents
SO that concludes the Updates On Our Independents. We know how challenging but also rewarding it can be for independent businesses right now. Those that are thriving really know their customers, they deliver exceptional service and excellent products. And they have the right interior design to showcase and support their business. If you want to talk about how we at Engaging Interiors could help your independent coffee shop, café, shop or restaurant, get in touch.