At Engaging Interiors we are always looking for ways to make our designs and work more sustainable. Which is why we are exploring the idea of 'circular design' and thinking about how it might fit with interior design projects. So, what is circular design, and how could it impact your business?
Put simply, circular design means using materials and spaces that are recycled or preused, and deploying them in a way that means they can be reused in the future. For example, if you're setting up a coffee shop you'll need a counter or bar for serving. A circular interior design would specify recycled timber for creating the counter, and processing it as little as possible so that it could be repurposed after its present use. Generally, the less a material is processed the easier it is to reuse. Circular design encourages businesses to think creatively about their sites, and we've been considering how we can incorporate these principles into our interior designs for clients.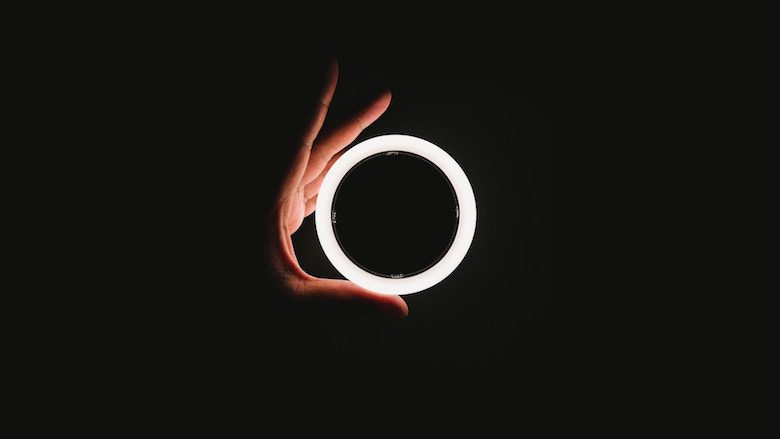 We spoke with one company who are experts in sustainable builds and circular design to find out more. Here's what Ben Bosence of Local Work Studio told us:
1. Is there a place for circular design within interior design?
As a designer in any discipline, it is now crucial to be aware of and follow circular design principles. According to the Ellen Macarthur Foundation (the leading organisation campaigning for a circular economy), 80% of environmental impacts are decided at the design stage. So it is absolutely up to all designers to start to implement this sustainable way of thinking.
2. What are the challenges and benefits of this approach?
Designers need to have a much greater understanding of the materials they are specifying: where they're from, how they are made, processed, transported, installed and crucially what happens at the de-construction (end of life stage).
We would recommend following the 3 principles of circular design:
1. Design out waste and pollution
2. Keep products and materials in use
3. Regenerate natural systems
The benefits of following these ideas are huge!
On a macro scale, moving towards a circular economy would mean getting away from the current 'take-make-waste' linear model of production, and instead removing waste and exploitation of resources from our transactions and interactions. The fashion industry needs to drastically reduce the amount of fabric waste, and there's a place for interior designers to incorporate a circular approach in their work too. So, how might this look for your business' interior design?
Instead of fitting furniture specifically to one space, we could design free-standing units that could be reused elsewhere or sold on. These could be made off-site, which means less expensive time on-site during the build or refit
Counters and bars could be constructed from recycled materials
Flooring is slightly more problematic, but materials like engineered oak is efficient as it only uses a small amount of high-grade harvested timber. Tiling is less easy to reuse so we should explore alternatives to this where possible
One issue with using freestanding furniture is that it takes up more space, so as interior designers we need to find even more efficient ways to maximise available space
To see how effective freestanding furniture and lighting is, check out Fuego Lounge in Lewes, East Sussex. Most of their interior fittings can be easily removed, which means less waste if the venue is refitted or the owners want to relocate. You can also get innovative and repurpose objects that were originally designed for something completely different, like this coffee shop interior, below, that uses stacks of old drawers to create a serving space. Once the owners move on or refurbish, the drawers can be used elsewhere.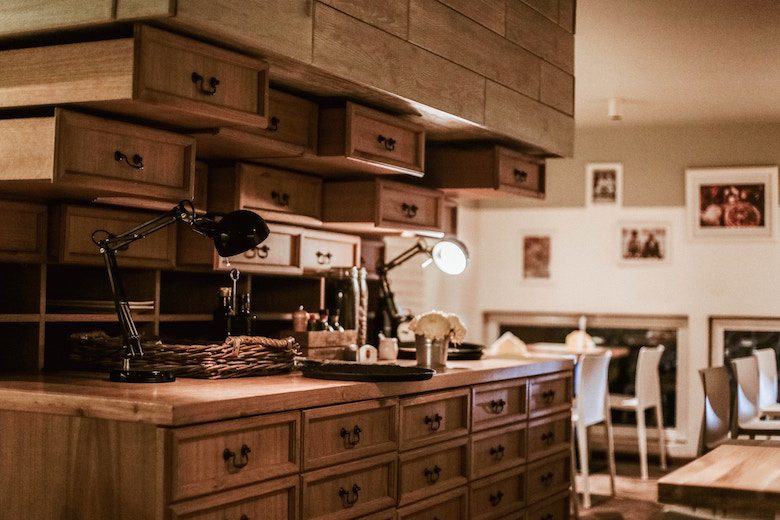 The only downside with taking a circular approach to your restaurant or cafe interior design is the possible need for a slightly larger space, which has cost implications. It's time the government and local councils address the problem of prohibitive business rates to support small businesses and ensure they can create sustainable interiors. It feels like we all must do more to reduce the environmental impact of the way we live and work – and circular interior design can make a real difference.
We're on board. How about you?