One material is rising to the challenge of finding an environmentally-friendly way to design and construct our interiors: cork. No longer associated with 1970s bathroom floors, this wonder material is having a resurgence. And rightly so.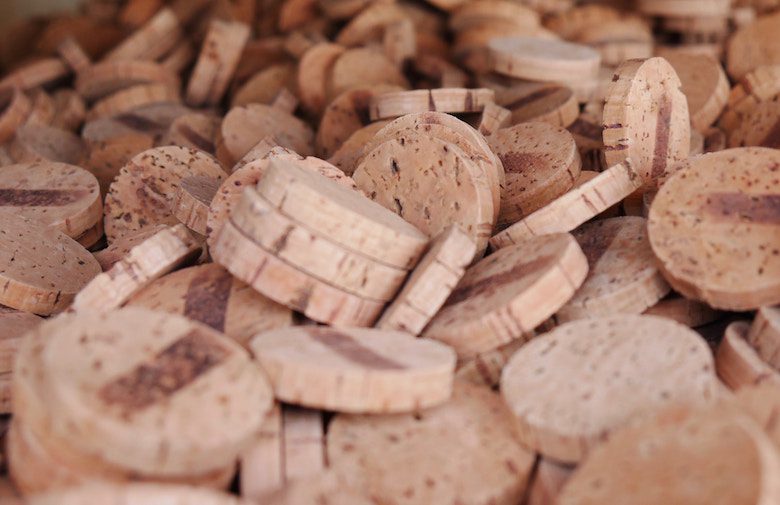 We recently used cork in our new garden studio, and thought we'd share 5 reasons why we think you should use cork in your restaurant interior design too. From flooring to handbags, here's why you'll be seeing a lot more cork in all the best interiors:
1.Sustainable
As the demand for, and awareness of, sustainable materials grows, cork is the perfect solution for people looking for low-carbon, eco-friendly furniture and fittings. Harvested from the outer bark of the cork oak tree, found in South Western Europe and North Western Africa, cork doesn't require the trees to be felled. The bark is simply stripped away and allowed to regenerate over a period of nine years. Properly-cultivated cork trees are not damaged by this harvesting and can continue to absorb up to five times more CO2 than unmanaged trees.
Cork is also naturally anti-microbial and non-toxic, making it a healthier option for you and your customers, as well as the planet.
2.Tactile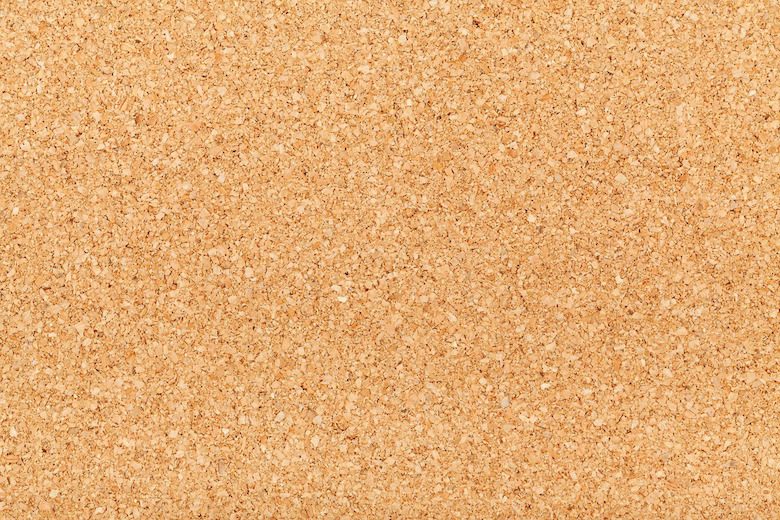 Cork is a soft, welcoming material. It invites you to touch, press and interact with it, adding texture and warmth to a space.
3.Durability
Restaurant, bar and cafe interiors need to be durable and withstand high levels of traffic and wear. Which is why cork is such a great choice. It's highly resilient and absorbs pressure, making it ideal for flooring or kitchen worktops and restaurant counters. It's also water-resistant and has inherent anti-mold properties, which is useful in areas where food is cooked and served.
4.Accoustics
Often an issue in public spaces, poor acoustics can ruin an otherwise delightful evening or meal. Adding cork to the reverse of wall tiles or using in fittings will help absorb sound and create a gentle ambience.
5. Versatility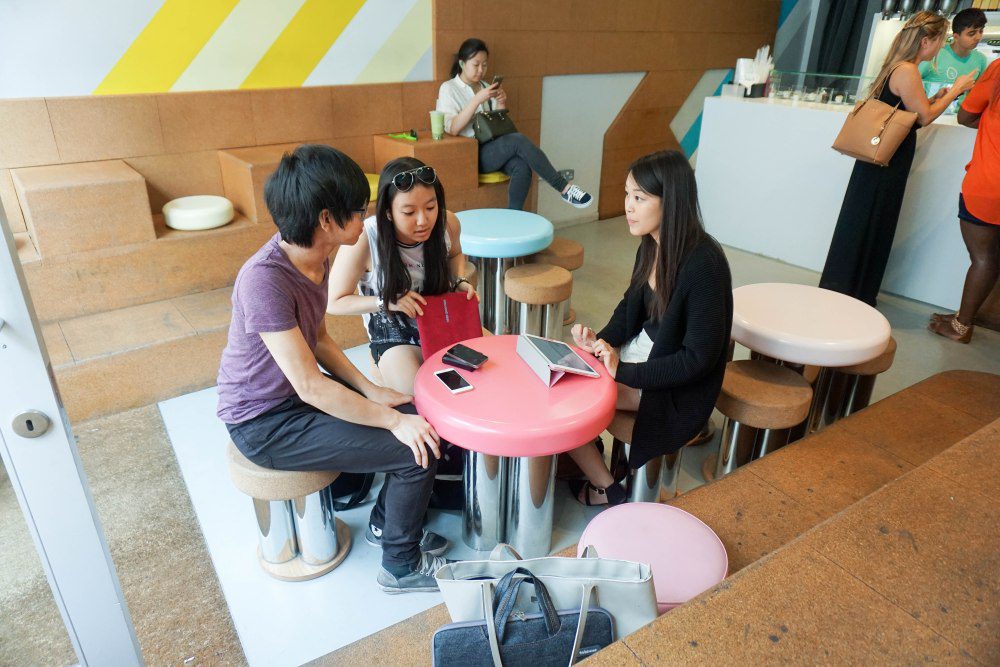 Not only does cork make brilliant flooring and wall tiles, it is also being used in cutting edge furniture and fittings designs. As a lightweight yet tough material cork works well in seating and tables, but has even been used to make lighting, handbags and shoes.
Stained dark or burnt cork adds a contemporary look, and we've seen designers cutting 3-D geometric patterns into cork surfaces. It's exciting to see what innovative designs are emerging worldwide.
We are delighted to see this amazing material being used so imaginatively in the mainstream as well as at the cutting edge of design. Some great examples of cork in interior design can be seen in this coffee shop and B&B in Beijing, and the Biju Bubble Tea Room in Soho.
For more on materials for restaurant and coffee shop interior design go here and here.https://www.engaginginteriors.uk/wall-finishes-restaurant-retail-spaces-choose-wallpaper/