This week we wanted to shed some light on how to use glass in your interior design. Glass is widely used in domestic and commercial interiors, but it tends to be incorporated into select areas, rather than on a large scale.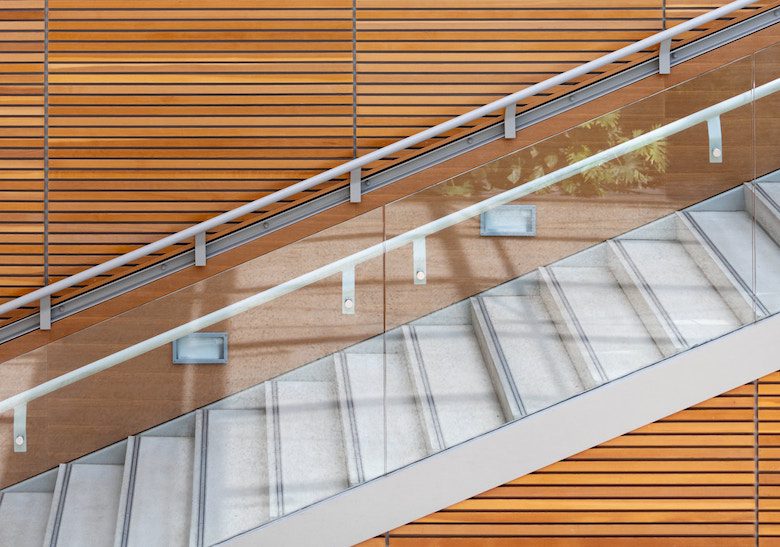 Aside from windows and doors, common places you'll find glass are: balustrades, partitions, back bars, floors, stairs and work surfaces. It's a material that's great for creating a sense of space and openness, as well as giving a clean, contemporary feel to a room. From stairs that seem to float, to ingenious glass walls that can become opaque at the flick of a switch, glass offers great potential for innovative, stand-out designs.
Glass floors look stunning, especially when positioned beneath a skylight or alongside a patio door or windows. To create a glass floor we use a top layer of triple laminate glass for strength, then leave a gap (in which you can install lighting) before a lower section of 1-hour fire glass underneath. Be aware that although these make a stylish design statement, they can be slippery so are best avoided near the entrance or in a high-traffic area of a restaurant or commercial building.
Here's everything you need to know about using glass in your interior.
Benefits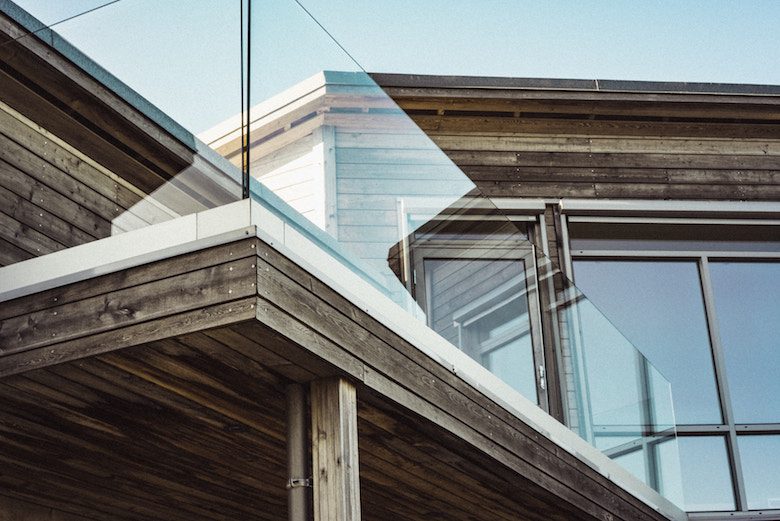 As mentioned above, glass creates a lovely spacious feeling. It reflects light around a room, so is a great, unobtrusive way to open up a dingy area as well as dividing up a space. It's strong, too, making it a durable choice, and is easy to clean and maintain.
What's not so good about glass
You need to be careful with the acoustics in a space with fitted glass. If it seems a problem, take a look at our post on how to improve acoustics in a restaurant interior. You can also source acoustic glass, which has double glazing with fire glass on one side and acoustic glass on the other to prevent too much noise reverberation.
Glass can be an expensive choice, so may not be for you if you're on a very tight budget. That said, there are always clever ways to incorporate even small areas of glazing to improve a space, like inserting a few glass blocks into a partition wall.
The edging of any glass insertion or fitting needs to be specially rendered so it's not dangerous or sharp.
What are the different types of interior glass?

Textured glass
With this type of glass one side will be textured, and the other will be smooth. You can find a range of patterns – we love reeded glass, which has subtle vertical lines, and will be using it in a spa interior design project this year.
Textured glass is useful for dividing spaces, giving diffused privacy whilst also allowing in the light. It can be harder to clean as it's not as smooth as other glass.
Back-sprayed glass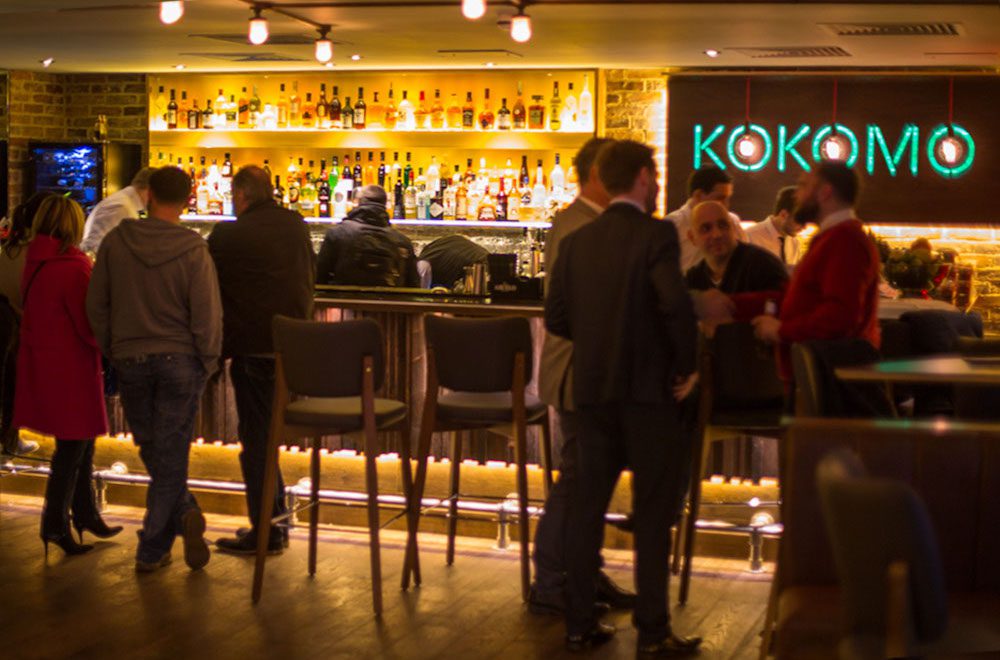 Interior designers and homeowners around the globe have fallen in love with this material. Mainly used against a wall, at the back of a bar or behind shelving display units, it also makes a stunning counter top. Back-sprayed with a colour and then overlaid with glass, this is a lovely way to bring the boldness of colour to an interior whilst also benefiting from its reflective mirror-like properties.
Low-iron glass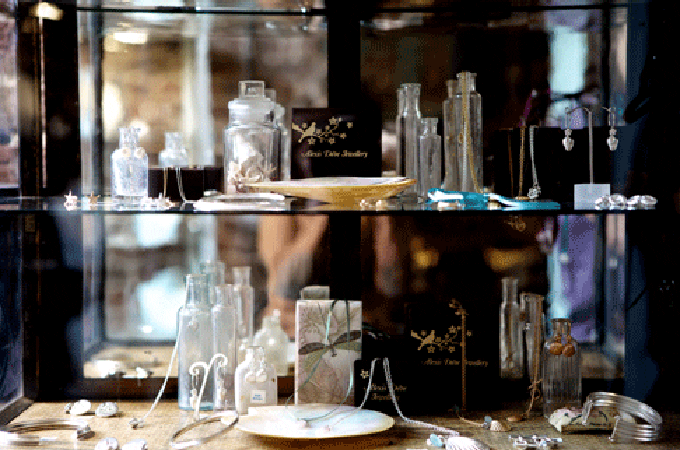 This is an almost transparent type of glass in which the iron has been removed from the compound. This takes away the greenish tinge of regular glass and gives a beautiful pure finish that's perfect for display cabinets and positions where you need a completely clear render. We have found that in thicker specifications a blue tinge can appear, so it's worth thinking about the depth you need if you want it to be very transparent.
Things to consider when using glass
Make sure you use toughened glass that's designed for the usage you have in mind
Be meticulous with your measurements and create detailed templates as it's harder to adjust than other materials
Using glass is a fantastic way to add personality and interest to a contemporary space. Let us know if you've seen any great examples of glass in interiors on your travels. We always love a bit of inspiration.