As the year draws to a close we've been looking at some of the hot new interior design trends we think you'll see a lot of in 2019. From broad concepts for a new space, to smaller design details for revamping an existing venue, keeping up-to-date with developments and innovations is a must for all small businesses.

Great design is a central component of a successful shop, cafe or restaurant. Customers are more design-informed than ever, and more willing to share images of meals and venues across their social media. Which means independent cafes and restaurants need to up their game.

Here are six trends to keep in mind when planning your restaurant revamp or new venture:

Colour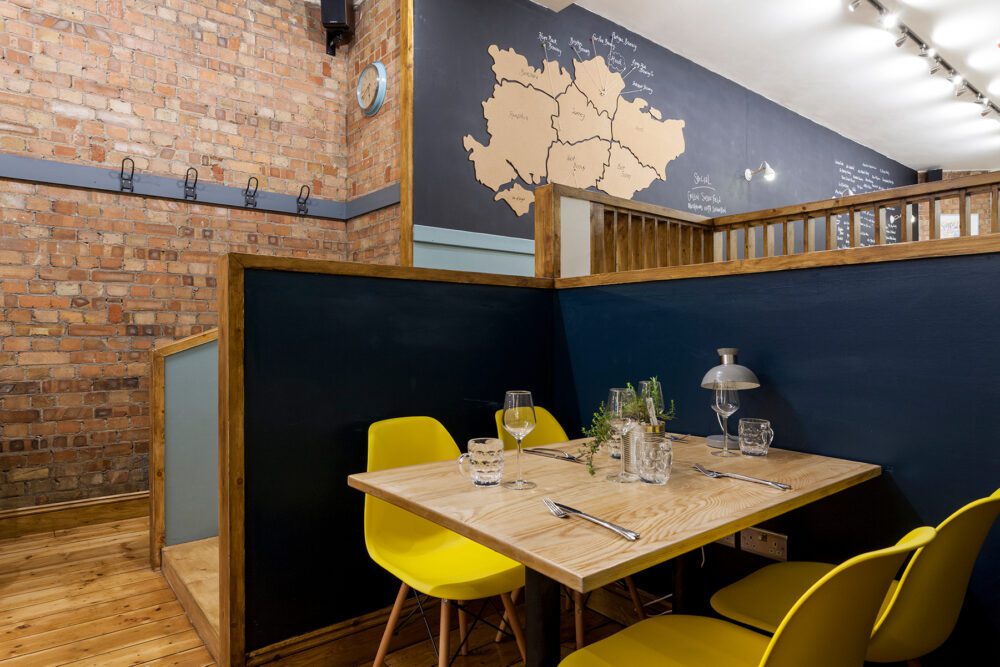 The move away from neutral, minimalist, Scandi-inspired interiors is set to continue next year. We expect to see more use of bold colour, whether in large swathes or using contrasting shades within one space. Klein blue, bright reds and zingy yellows will be particularly popular.

This can be a tricky look to pull off, so to avoid things feeling cluttered and to keep a polished feel, use top quality furniture and fittings.

Instagram-ready spaces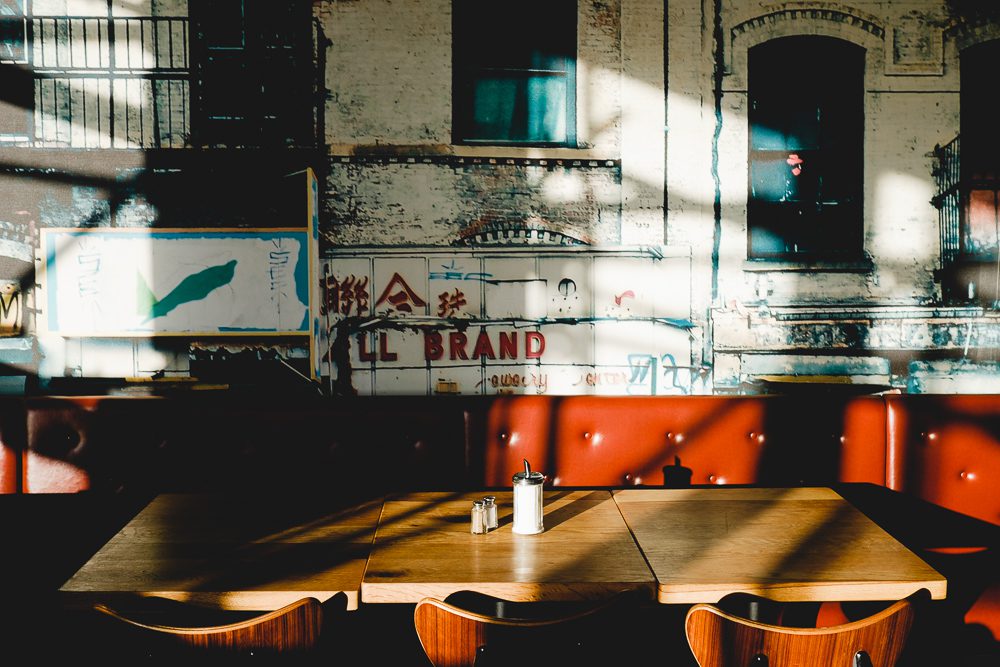 Social media is a brilliant way to spread the word about different venues and spaces. But there is a lot of competition for clicks and likes out there. To make sure your restaurant or cafe interior is snap-worthy consider statement lighting or features, or combining whimsical vintage pieces with more rugged industrial finishes. Patterned tiling, clever use of colour and show-stopper dishes will all earn you a place on your customers' feeds.

Open kitchens are also great for photo-opportunities, as well as enabling customers' growing desire to see food being prepared in front of them. The smells, sounds and drama of a working kitchen can create quite a buzz.

Organic curves
This year saw a shift away from stark geometric forms and an emerging trend for more organic curves. We anticipate still more of this in the coming year as interior designers go for flowing, gentle lines rather than angular shapes. This might manifest as more curved tables, lighting and seating as well as in larger elements of an interior, such as staircases, walls or even building designs.

Dark wood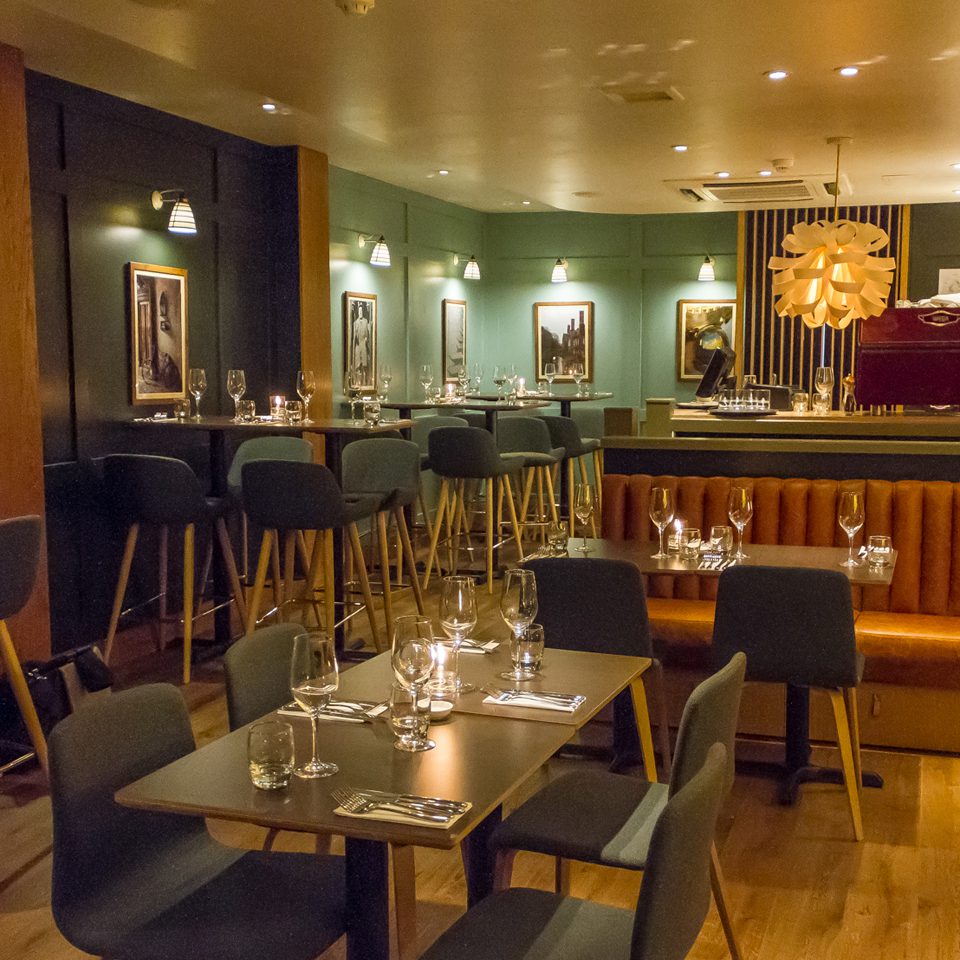 Marking a break away from the long-standing use of bleached wood, 2019 will see more dark, stained wood in restaurant furniture. These deeper-toned woods look especially effective paired with leather and moody-hued walls for a truly luxe, atmospheric feel.

Sustainable design
Thankfully, more and more restaurant owners are incorporating sustainability and environmentally-friendly materials and products into their spaces. The trend for zero-waste menus will extend to minimum-impact, carbon-neutral interiors that use recycled or raw materials. Innovative use of repurposed resources can be seen in the way many of these designs celebrate or echo a material's past use.

Communal spaces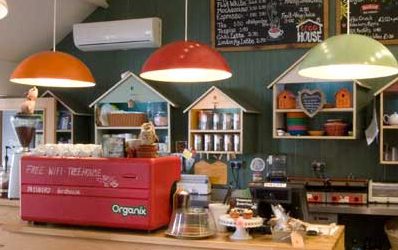 Next year will see the growing trend for more social, open, interactive restaurant spaces. From long tables with benches to cleverly designed banquette seating, venues need to ensure their interior design makes maximum use of the available floor space whilst allowing for people to share conversations and experiences with other people.

Many businesses are creating a cafe space within an existing shop or commercial venue, creating not only an additional source of revenue, but also ensuring that their establishment is seen as a place to linger and enjoy the company of others.
If you need help incorporating any of these trends into your cafe, bar or restaurant interior design, get in touch to discuss how we can give your business the best possible chance to flourish.