This week we're looking at what you need to think about during the interior design process when planning your restaurant or cafe seating. Once you've worked out a floor plan and know how much space you can work with, you need to decide what kind of seating you want, and how this will define different areas in the restaurant. Customers need to feel comfortable and be able to  move easily about the space.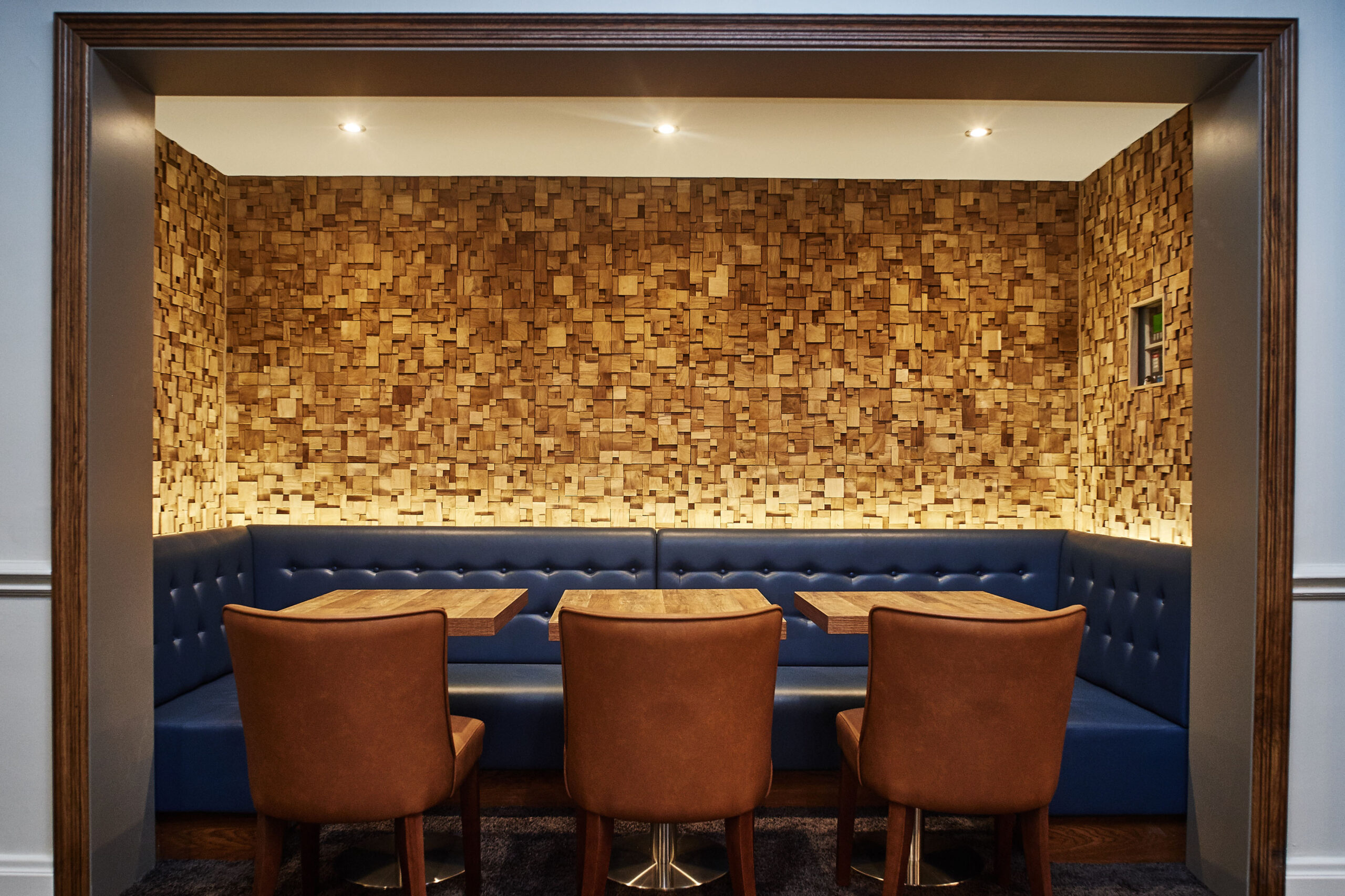 Seating is one of those design details it's essential to get right. Here's what to consider when choosing your restaurant seating:
1.Flow
Calculate the number of seats per table and the space needed around them, then think about positioning in the space. Customers and staff need to be able to flow freely around the room, but you also need to maximise cover numbers. A good restaurant interior designer will be able to help you do both these things.
2.Upholstery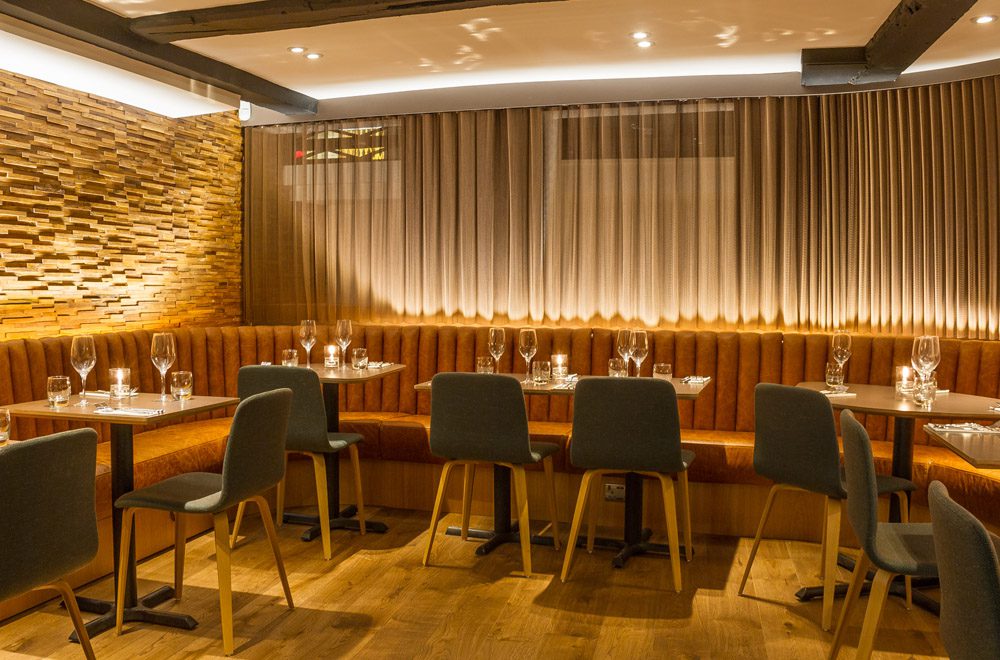 Choosing the right upholstery for your seating is hugely important. The main thing to think about is durability and ease of cleaning. Check the 'rubs' (a test to establish how many times a material can be rubbed before becoming damaged) of different fabrics and choose something with between 80-100,000 rubs to ensure the upholstery will last. For fixed furniture you need to ensure the coverings are Crib 5 fire-rated Class O to meet safety requirements.
3.Size
The seating will take up a large portion of your restaurant or cafe so think carefully about how you can make best use of the space. Whilst sofas and armchairs might seem an attractive option, they do take up a lot of room and they also encourage customers to linger for longer, which might affect the turnover of trade.
4.Seating material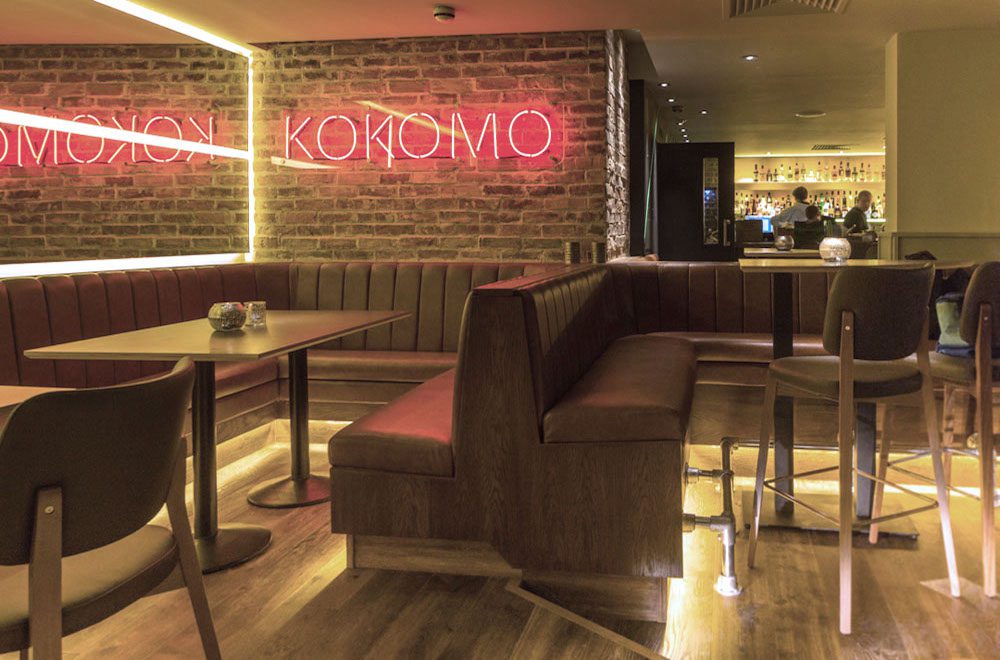 Every part of a chair needs to feel warm to touch, so avoid metal unless it's for an outdoor seating area. Vintage chairs are great to look at but can often be less sturdy, so they will need reinforcing and may still not last very long. Most contemporary contract-standard chairs are made to order, so once you've chosen your fabrics and materials, make sure you allow for a 4-6 week lead in when you place your order.
5.Fixed seating?
Fixed seating has a few drawbacks: it's more expensive (around £500-£1000 per linear metre), and it needs to be positioned at a 5 degree angle between the seat and back to provide optimal comfort. 
But fixed seating does have benefits too. It can create a defined area within an interior; you can put lighting and seating behind or within the seating, which saves space; and removable seat bases or drawer-fronts can be used for storage. 
In a multi-purpose space, like a function room, stackable chairs are preferable and offer greatest flexibility.
If you're choosing restaurant seating and need some advice, get in touch and see how we can help.