For the second in this two-part look at how to effectively adapt and develop your restaurant or cafe business, we're looking at the impact of geographical and time differences. Using one of our clients, a healthy Asian fast food chain called Chozen, we want to show how you can build on the successes of what's working well, and provide an even better service for your customers. Thinking about expanding your business and opening up new venues is a big step, but one that can really pay off. There's a lot to consider, and interior design should be a key factor in your decision-making. Here's why.
Different regional requirements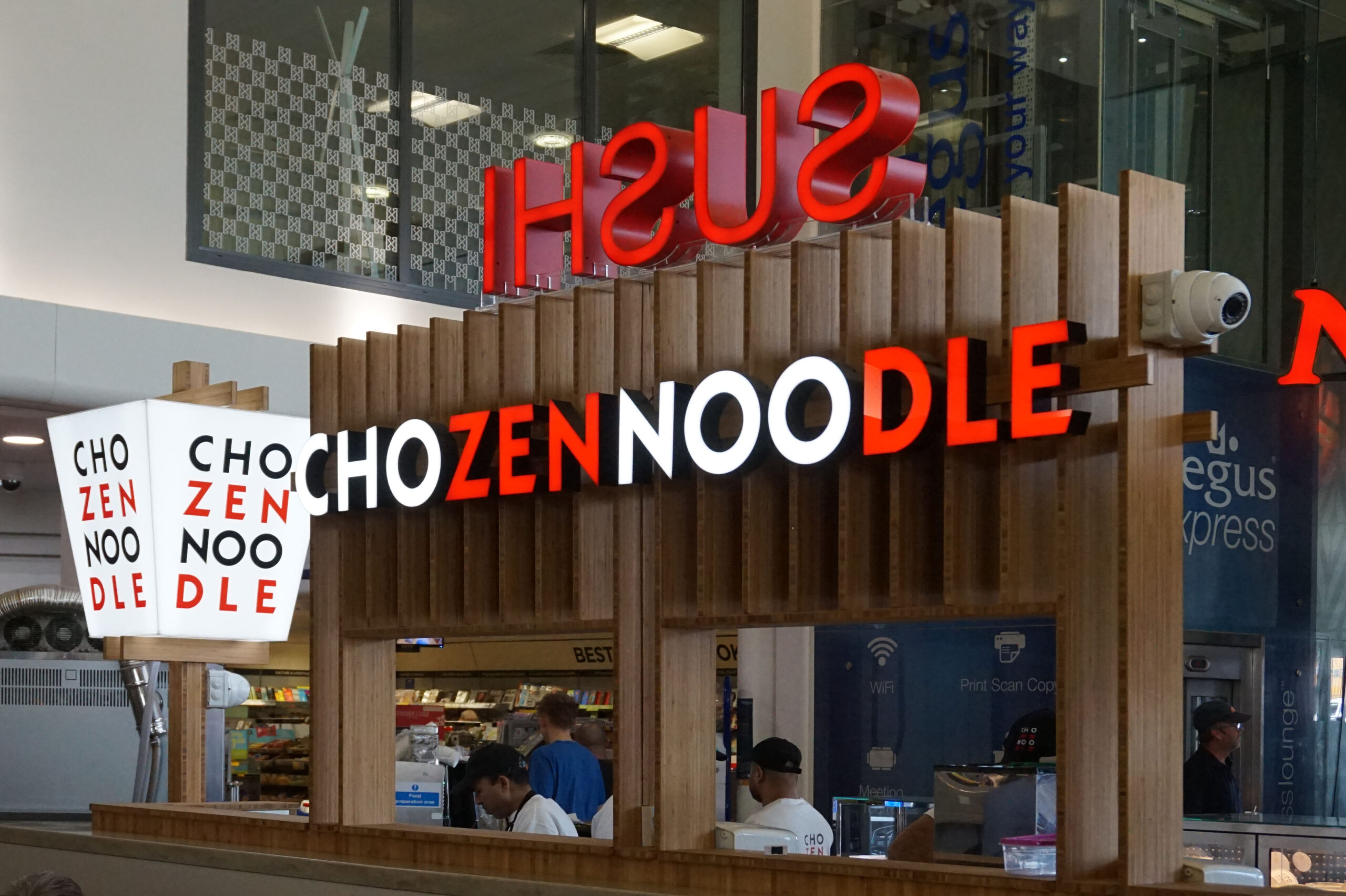 Chozen are based in motorway service stations, so there's a lot of difference between the surrounding areas. This can affect the choice of food you offer. For example, Chozen realised that there isn't a big market for sushi in Wales, so there sites there don't serve it. Whereas, in their venues in the South East sushi sells well. Different customer bases will want different things, so do your research and adapt your menu accordingly.
If you're expanding into a new area look at what's around you. Whilst there's always a place for innovation and challenging stereotypes, researching the setting and potential customer base is essential in establishing a successful cafe or restaurant business. Keep your own USP in mind, but look carefully at what's working around you. What are similar establishments serving? What are their busy times? How are customers getting there and what kind of vibe seems popular? The answers will feed into your food and drink offerings, as well as informing interior design choices.
Different times of day may need different design elements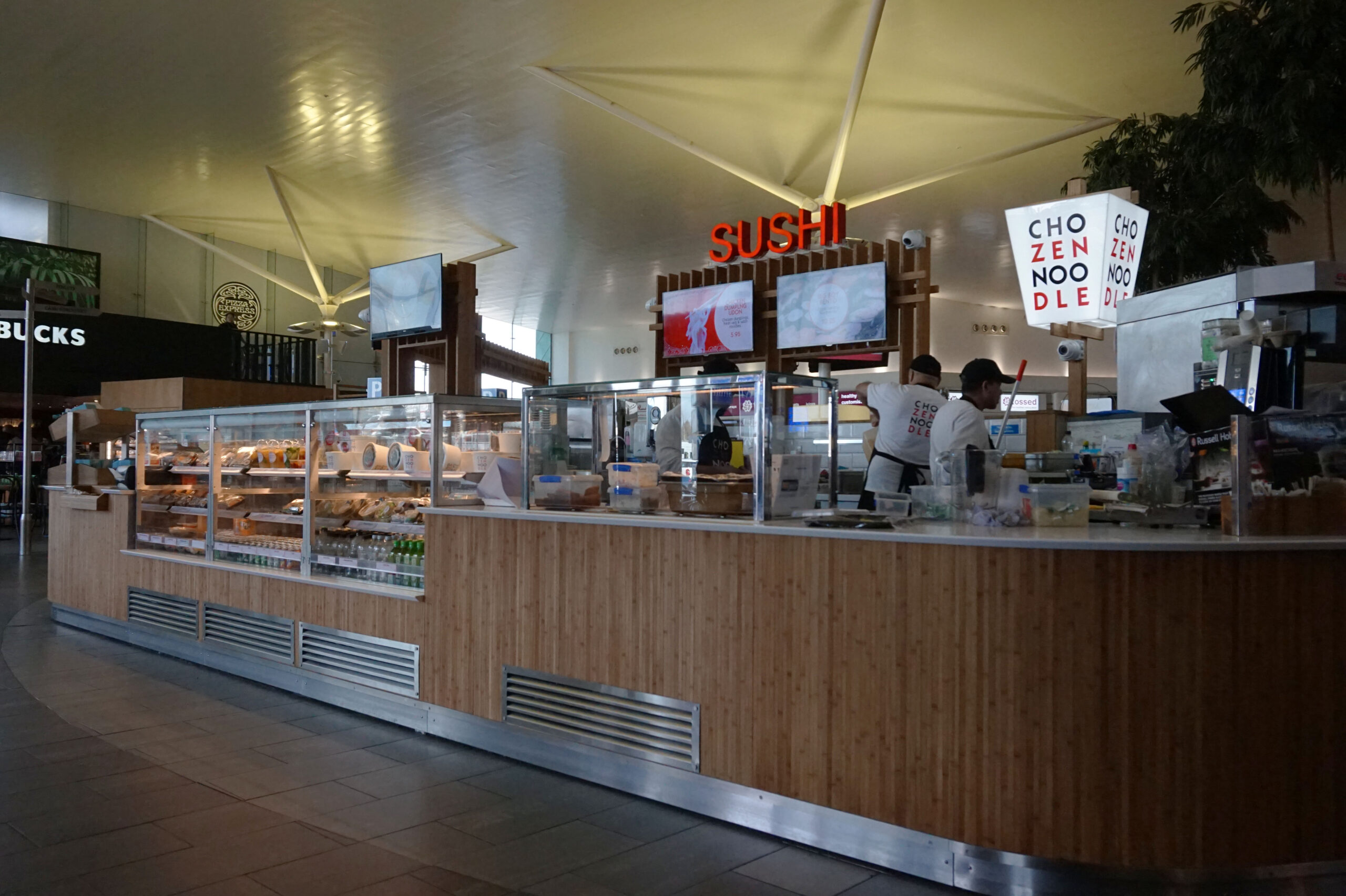 With Chozen offering a breakfast menu until 11AM on some of their sites and then a main meal service, we wanted to create a design for their new venues that could adapt to this difference in times of day. We created signage that could switch to show off each service to the best advantage, and to clearly communicate what's on offer to customers. As their sites are in very transitory places, with motorists coming and going all the time, it was important to catch people's attention immediately and create a strong visual identity for the brand.
Chozen is a great example of a small chain that has learnt from the challenges of each new site and adapting accordingly. They've developed an agile, flexible approach whilst retaining a strong core sense of their brand and offering. Working with a restaurant interior designer can help you more effectively adapt your offering and venues with each new site you develop. At Engaging Interiors we work hard to understand our clients' business models and help them develop subsequent sites in an efficient and engaging way to support their restaurants' success. Get in touch to talk through what you need to help grow your business.