The past few weeks have been busy here at Engaging Interiors, with some of our interior design projects beginning to take physical shape on their sites. Here's what we've been up to in the studio, plus a look at what's new in the wider world of design.
We wrote here about how we approached this interesting museum/ gift shop project. Working with a historic site has challenges but also offers a chance to incorporate the building's story into the design. It's a case of being informed by the past and simultaneously meeting the needs of the present. We are delighted with how the design turned out and are looking forward to seeing all the happy visitors browsing the collection in the shop. These design images show how the space is laid out and how our interior design works with and enhances the original features, whilst allowing easy circulation of customers and great visibility for the shop.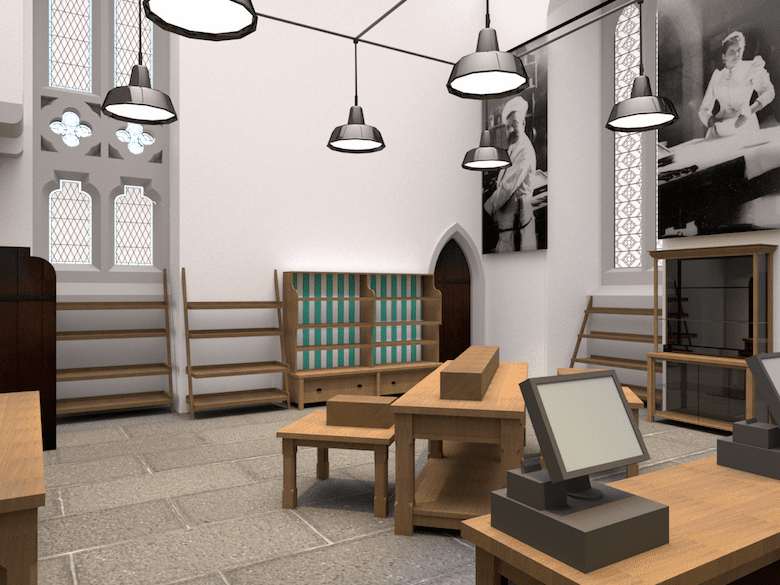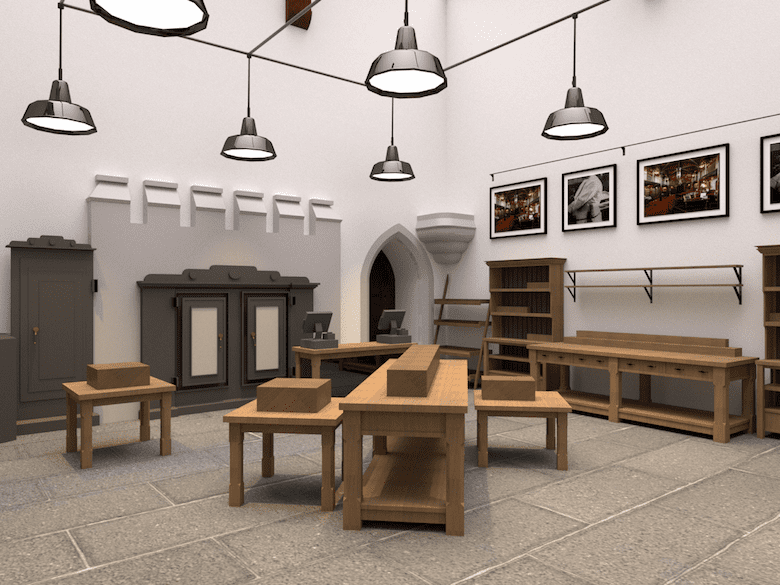 New deli completed
We worked with the team at Orzo's, a new Italian deli in the Excel Centre, to create a cafe front and serving area, and are really pleased with how the design looks in the flesh. This project brief needed to create a clear identity for the deli, in a venue where competition is strong and there's a high turnover of customers. We used angled wood cladding and backlight signage to make sure the deli was visible and distinctive. This image shows the built but empty shopfront, before the menus are filled in and the shelves stocked, so you can get an idea of the bare bones of the space.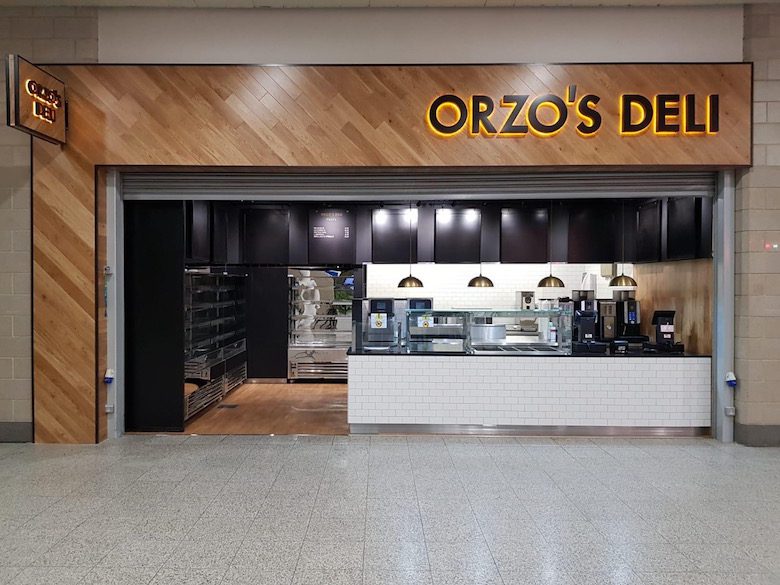 Health spa and fitness club interior
Working across two sites for our clients at Natural Fit, we created designs for two new health spa and fitness clubs. We have finished the concept design and are now working on the detailed design (see here for more on the different stages of interior design). On site the shell works are underway, as you can see from the picture below). As the space takes shape we'll be finalising and detailing the interior fit out.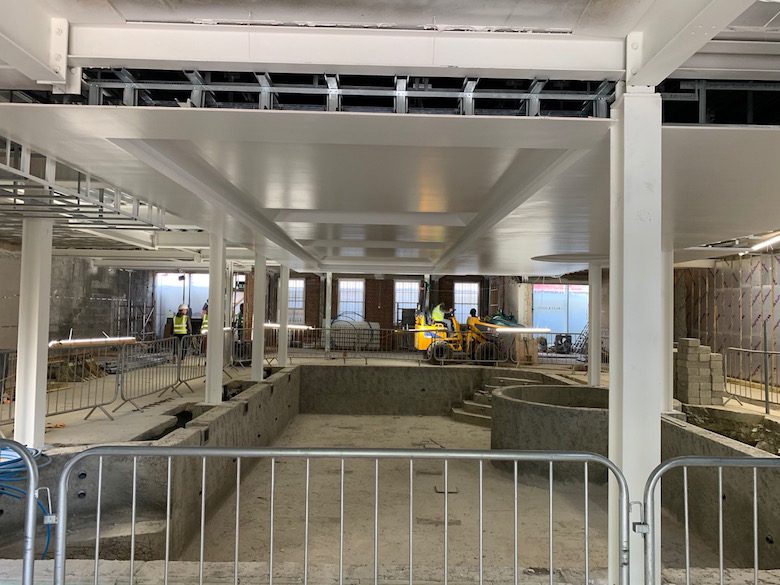 What's new in interior design?
Echoing our experience combining history with current design innovations, we're seeing a trend for what's been termed 'modern relics'. This describes ornaments, textiles and interiors that takes classic shapes and gives them a contemporary twist. Expect to see glassware, soft furnishings and metalwork adorning interiors.
Inspired by abstract art, this trend sees geometric shapes and patterns come to the fore. In bold colours and playing with form, this is a great way to bring an interior up to date and marks a move away from industrial/minimalist design schemes.
There has been plenty of inspiring work by designers using recycled, natural and sustainable materials, and we see this continuing to grow. From recycled steel to seaweed houses architects and designers are using ancient materials and techniques alongside cutting edge technologies to develop designs that have a minimal impact on the environment, and that offer longevity in a world where the latest fads are no longer idealised. This is an exciting and ever-changing area of design and one we value highly as we try to work as sustainably as possible in our practice.
For more on our restaurant interior design projects and tips on setting up your own independent cafe or restaurant go here and here. To talk about how we could help design an engaging, effective interior for your business, get in touch.