Giving your business the best possible chance of success depends on several factors. A great interior design and layout is one of them. It can ensure you have happy customers and staff, a clear offering and strong identity. And when the interior design works with the graphics and branding, it makes for a powerful combination. So, we thought we'd explore a crucial aspect of a business' success: how do graphic and interior designers collaborate?
At Engaging Interiors clients often ask us to choose a graphic designer for the signage and branding. If you're launching a new venture this is a good way to create a seamless identity, fusing the interior design elements with your branding from the start. If you're refitting an existing interior and already have your branding in place, we'll use it to inform our design approach. This can involve working with your existing colour palette, or developing the branding to fit an interior or exterior space.
How do we choose a graphic designer to work with?
Capsule Records – Hove
As a small business owner you may not have considered the question, 'How do graphic and interior designers collaborate?' But it's central to creating strong foundations for your brand. We have worked with several graphic designers over the years. Sometimes the collaboration starts from the initial concepts. Sometimes we've worked alongside a rebranding that inspires the interior fit out. We believe it's vital to match the right designer for that project's individual needs. By carefully considering each client's approach and requirements we can find the ideal graphic designer for their business.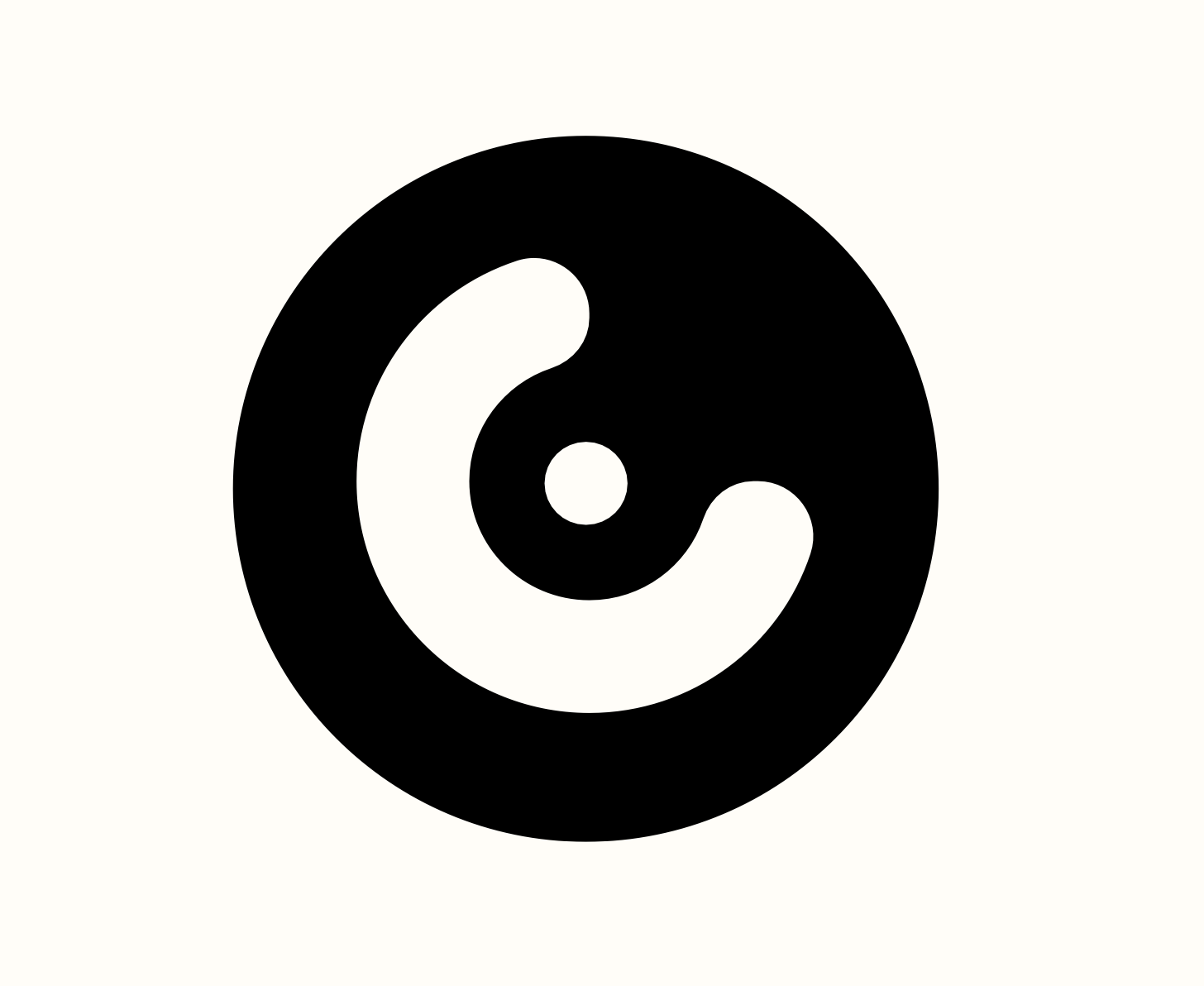 Sometimes the choice is dictated by budget. And sometimes we draw on our personal networks and relationships with other designers. Like our recent interior design for Capsule Records in Hove, Sussex. An old friend from school, and ex-skater pal, runs Good Noise graphic design studio. They are also based in Brighton and host a vinyl night, so we knew they'd be passionate about the new record store project.
We used their lava lamp-esque graphic alongside a circular window, reflecting the shapes in the wall mural as well as the shop's logo.
Josie's – Chandlers Ford
On another project, Josie's, a chain of independent coffee shops in Hampshire, we worked with another local graphic designer, Ellen Stuart. Ellen had worked with Josie's before on their branding. Together we designed a bespoke wallpaper that we will use in the coffee shop interiors to create unity and continuity across the different sites.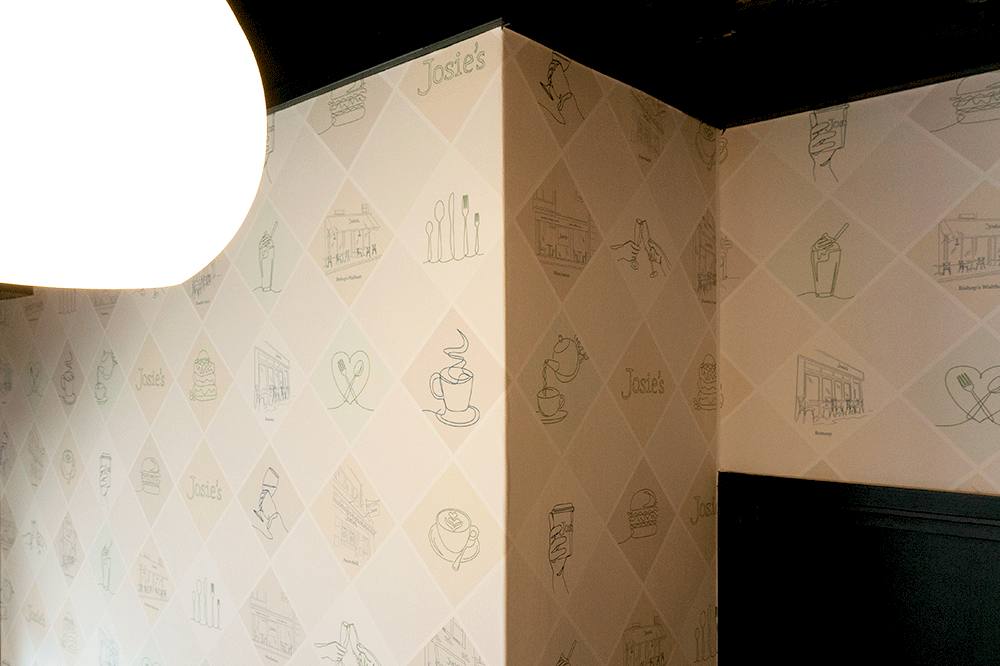 How do graphic and interior designers work together?
There are several elements in an interior design that influence how graphic and interior designers collaborate:
Exterior – Your signage is often the first time a potential customer sees or interacts with your brand. This usually:

a main sign (usually aimed at car drivers or passersby on the other side of the road; projecting/ hanging sign that describes your offer
window manifestations (that use graphics to back up your branding)
A-boards
and awnings. All these play a major role in communicating your brand to customers, and inviting people inside. The graphic and interior designs need to complement each other to create a holistic, unified visual.

Colour – If we're working at an early stage in a new business' life we will collaborate with the graphic designer to find colours and graphics that best showcase the interior and your offer. If we come to design a refit or new venue for an existing brand we'll use the colours to inform the interior design.
Interior – Once your customer is inside your venue, the next graphics they'll interact with also need to work seamlessly with the interior. These include:

menus
point of sale signage
directional signage
we also work with graphic designers to create murals that serve a purpose. Often the designer comes up with an image and we work out the ideal location and function for it.

Logos – As interior designers for start-up independent business we often create moodboards at the start of a project. The graphic designer will use these to create the branding, including the all-important logo.
With all creative work, there can be times when we all disagree but we work things through to ensure we're all happy. Most significantly, we want you, our client, to be happy. Bringing on board graphic designers we know and trust means a smoother design and build process. And outstanding results for your business.
Read an interview with one of our graphic designer colleagues. And get in touch to discuss your project.