We are delighted to be joined by graphic designer George Hadley this week for the latest in our interview series with creatives. We featured George's work in a recent post and heard all about the fascinating restaurant graphic design process, and we wanted to find out more about what makes him tick.
So, read on to find out about what inspires George, the challenges of working as a freelancer and the building he'd most like to visit.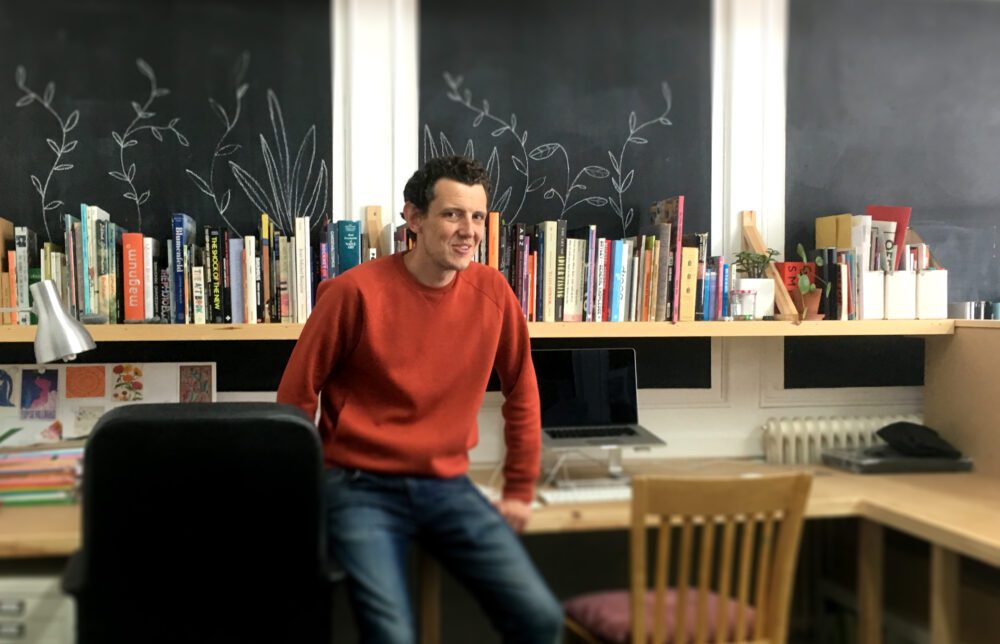 Can​ ​you​ ​tell​ ​us​ ​what​ ​you​ ​do,​ ​and​ ​how​ ​you​ ​came​ ​to​ ​be​ ​doing​ ​it?
I'm a graphic designer working for a mixture of direct clients and freelance for design agencies. The work is vary varied, from charities to construction, theatre to restaurants – I'm always kept on my toes. My father is an actor so I guess I was brought up knowing that a creative career was an option, but also seeing how precarious it could be.
I always loved drawing, the graphic worlds of Tintin and Asterix, album cover design and later on the work of Jean-Michel Basquiat (an artist with a very graphic sensibility). From about the age of 15 I knew this was what I wanted to do and I followed the path of foundation course, university degree (Kingston) and then on to jobs at agencies in London. In 2010 I moved to Lewes and worked in Brighton before taking the leap to go freelance in 2015.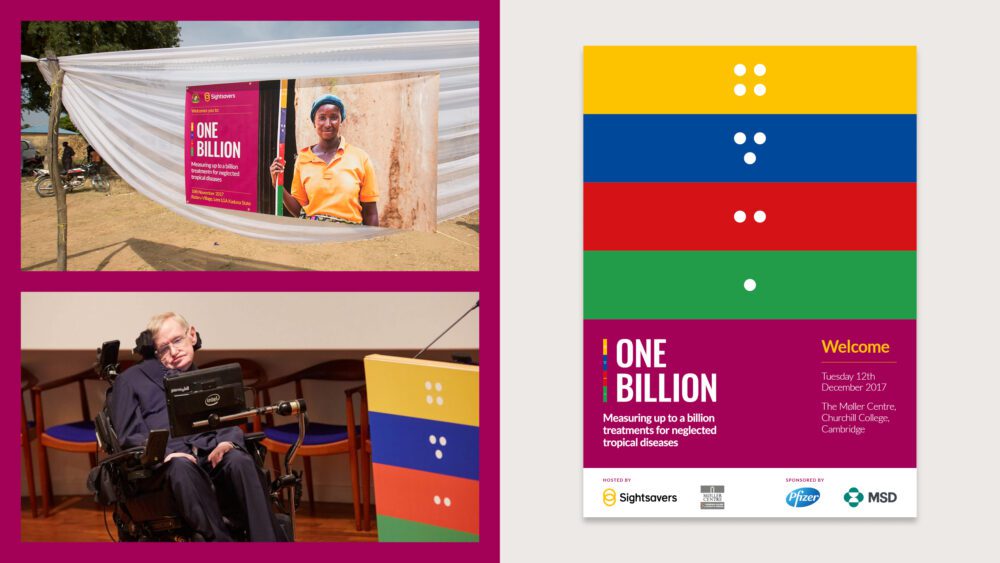 Where​ ​do​ ​you​ ​draw​ ​inspiration​ ​from,​ ​and​ ​what​ ​do​ ​you​ ​do​ ​if​ ​you​ ​ever​ ​feel​ ​creatively​ ​stuck?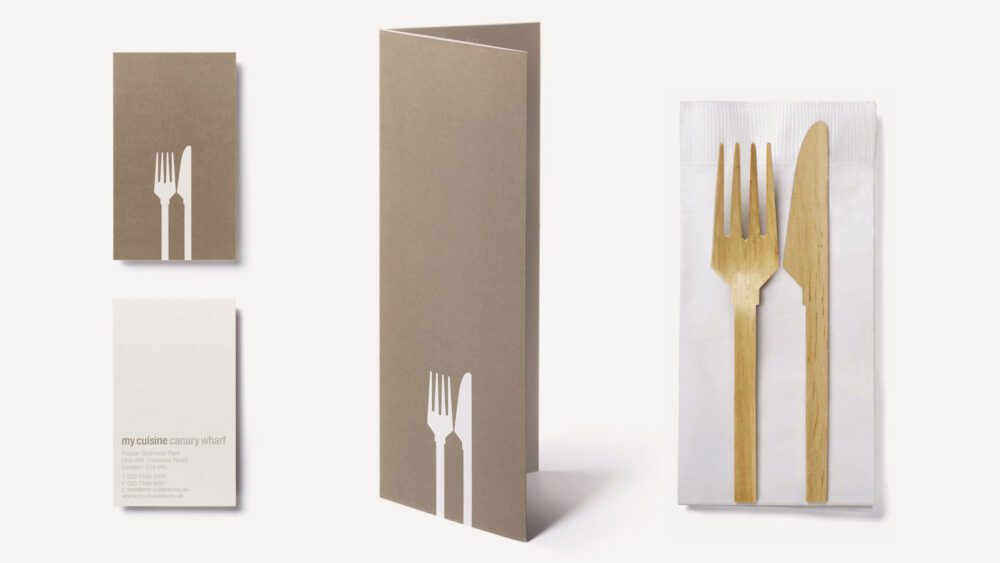 I worked for a creative director who always recommended looking outside your field for inspiration and I try to hold true to this – especially in the age of Instagram and Pinterest it's very easy for design work to follow trends and end up looking very samey. I'm lucky that I studied with my now wife, Claire, so I always have someone to run things by. When I'm really stuck I'll try going for a walk or a cycle, listening to the radio, reading something non-related or talking to someone completely outside the creative world.
What​ ​are​ ​the​ ​most​ ​exciting​ ​developments​ ​in​ ​terms​ ​of​ ​interiors​ ​(furniture,​ ​product​ ​design, sustainability,​ ​interior​ ​design​ ​etc)​ ​that​ ​you​ ​see​ ​coming​ ​up​ ​in​ ​the​ ​future?
I think that sustainable thinking in all areas of design is becoming more of a focus and needs to be given greater prominence. We can all make positive personal changes in our lives, but as designers we can make professional ones too.
What​ ​do​ ​you​ ​love​ ​most​ ​about​ ​your​ ​job?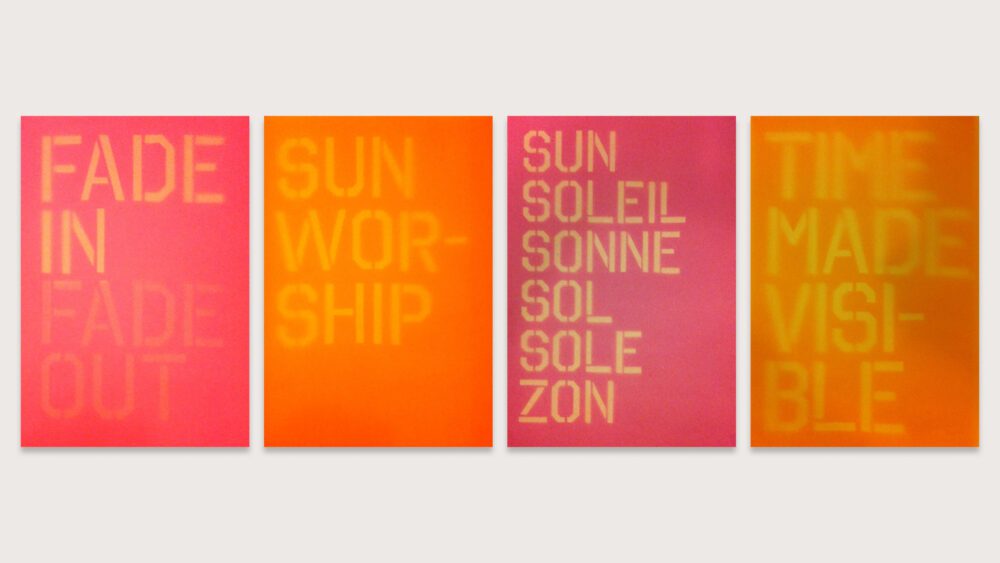 The variety, tackling different subjects and creative disciplines every day. As a graphic designer your role is often one of a problem solver: with an infographic you're making something easy to understand or navigate; with a brand for a start-up you're giving voice (verbally and visually) to something that doesn't exist. Ultimately graphic design looks something close to what I'd be doing even if I wasn't being paid!
What​ ​are​ ​your​ ​most​ ​treasured​ ​household​ ​objects?
Two books – both recording a year Claire and I spent travelling and working abroad in 2006-7. One is a photo album my brother made for us which holds so many memories and the other is a collection of postcards – we both sent one postcard home each every week for the whole year.
What​ ​are​ ​the​ ​main​ ​challenges​ ​you​ ​face​ ​in​ ​your​ ​professional​ ​life,​ ​and​ ​how​ ​do​ ​you​ ​try​ ​to overcome​ ​them?
Working for myself is great but the biggest challenge is juggling all the elements – generating new business, staying on top of invoicing and then doing the work itself – you can end up feeling stretched sometimes. There is also the danger of being a bit isolated working alone from a creative and social aspect, so I try to make sure I mix up working from my own work space and from clients' offices and studios, and the odd cafe too.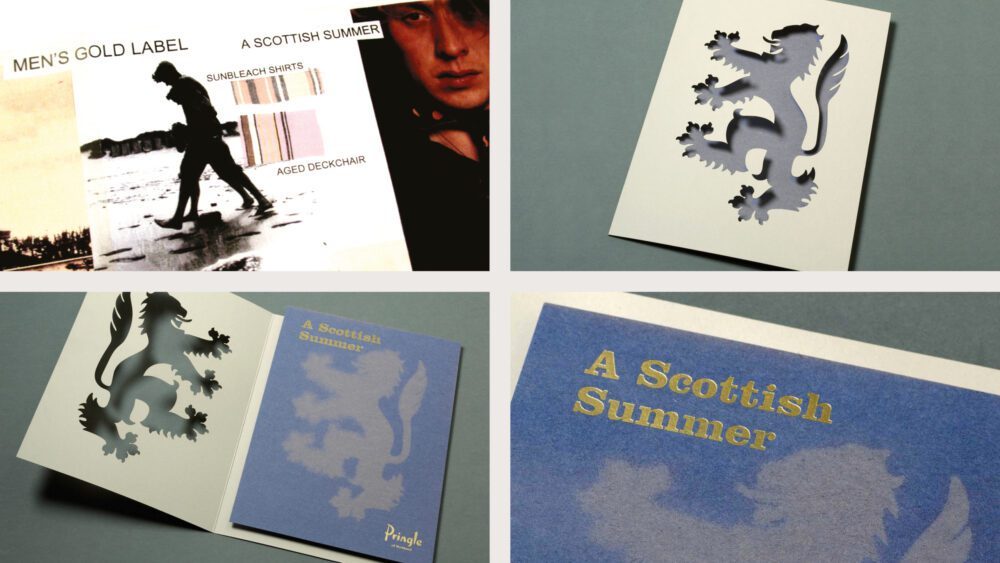 If​ ​you​ ​could​ ​visit​ ​any​ ​house/​ ​building​ ​in​ ​the​ ​world,​ ​where​ ​would​ ​you​ ​go?
It would have to be Cuadra San Cristobal, a house by the Mexican architect Luis Barragan in the suburbs of Mexico City. As a teenager I saw an exhibition of his work at the Design Museum in London and was seduced by the colour and simplicity of his buildings. I had a poster on my bedroom wall for years with an image of a white horse shot outside this house against a bright blue sky and it always felt so exotic and sophisticated compared to the grey skies and drizzle of England.
Thanks so much for featuring in our Meet the Creatives series, George, it's been great to hear about the graphic designer's life. For more in this series go here or here.