With many areas experiencing heatwaves as well as the usual summer sunshine, small businesses need to ensure that their customers feel comfortable. Especially when you're running a restaurant or cafe, where you want to encourage customers to linger and have a great experience of eating out.
Temperature regulation is something that a new cafe or restaurant owner may not think about, especially if a venue refit is happening during the winter. But it's essential for keeping customers happy – and spending money with you. No-one wants to sit and eat in a stuffy, oppressive space, so it's essential to consider how you will regulate the ambient temperature in your restaurant or coffee shop.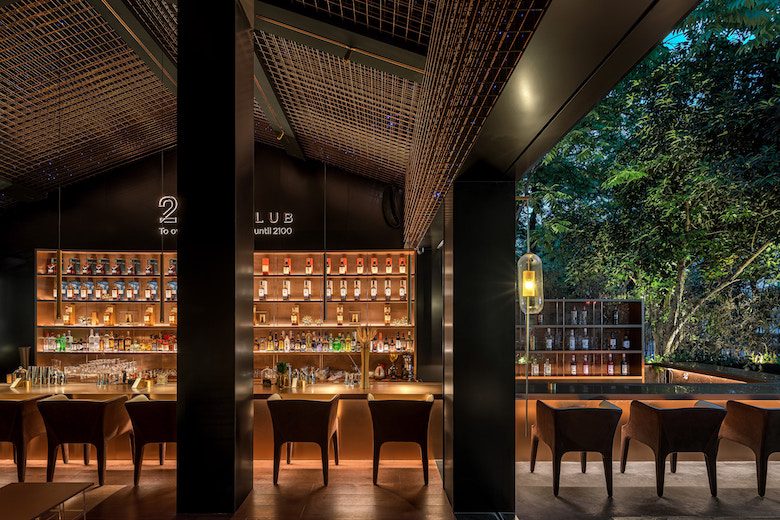 Whilst you're not expected to offer quite the same level of relief as standing by the chiller cabinets in the supermarket on a hot day, you do want customers to feel that pleasant temperature change when they walk in. You want them to relax, and that means creating the right temperature when the mercury's rising outside. So, here's our guide to how to keep your cafe or restaurant cool in summer.
Cooling indoor restaurant spaces
Air conditioning is the most commonly used method of keeping temperatures pleasant. You can install 'set units', which are built into a suspended ceiling. These need electricity and plumbing, as well as outside space for the condensing unit (which may require planning permission – your restaurant interior designer will advise you on this). Ducted air-con systems are set into galvanised pipes running through a suspended ceiling or with grills. These supply hot and cold air and also require a condensing unit. They are quieter to run but more expensive to buy and install.
Windows provide a simple cooling option, but don't open them if you're also using your air-con. If you have lots of windows make sure they all open and try to install bi-folding windows which take up less space. These offer great ventilation and also some shade.
Upholstery should be comfortable against the skin in hot weather so avoid vinyl or leather.
Eco-friendly options are always worth considering and can be as simple as having proper insulation and installing solar panels that can supply energy for the air conditioning system.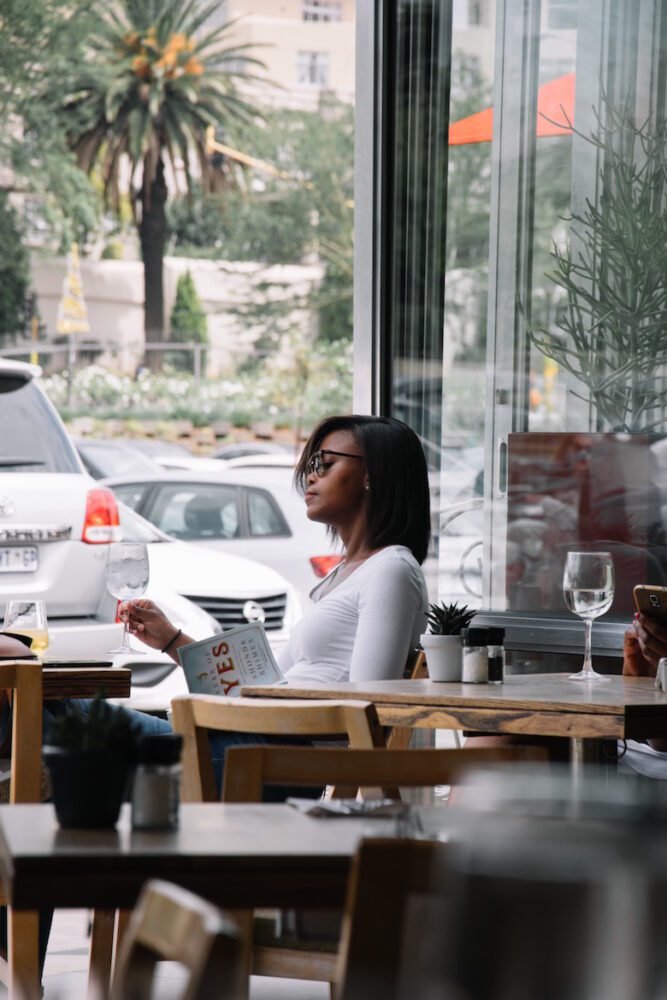 Keeping cool in outdoor spaces
Awnings offer shade and protection from the worst of the heat. They also offer protection from rain showers. Choose dark colours as these show up dirt less obviously. Planning permission may be required before you install awnings so check this first.
Outside seating spaces are great for attracting customers into your restaurant or cafe, and offer a cooler place to sit. If you're in Britain you might want to install a plastic roof over the area to keep off any summer rain, and leave the sides open for ventilation. If you want to put tables in a pedestrianised area in front of your venue you can apply for a licence and then use branded windbreaks to create a defined space.
Parasols are versatile and offer effective shade for outdoor dining.
Outdoor furniture needs to be stackable, weatherproof and easy to lift as staff will need to bring it inside at the end of each evening.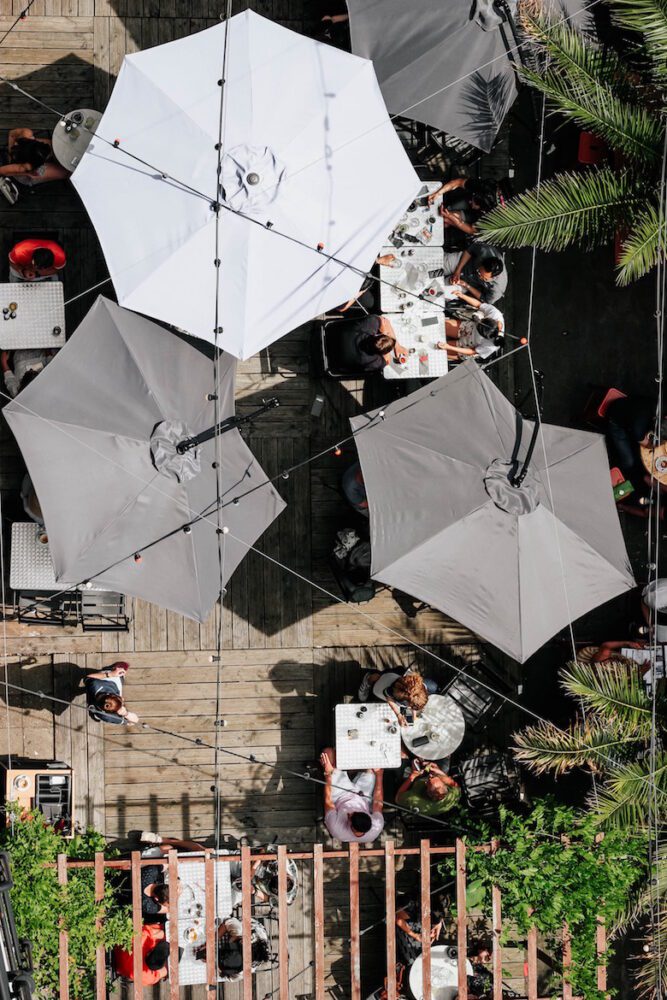 Keeping your customers (and staff) cool and comfortable is an important consideration, and there are interior design solutions to suit every space and budget. Speak to an interior designer to discuss how to best fit out your venue for happy customers all-year round.