This month Crispin headed out to the Pyrenees to recharge his interior designer batteries and tackle some seriously challenging cycling. As we've learned from our Meet the Creatives series and personal experience, it's important to take time out from work and put yourself in a completely new environment. And whilst a lazy beach holiday does have an appeal, it's also great for the creative juices to do something physical, something that works you hard in different ways. Having ridden together a lot around the Sussex Downs and coastline, this merry gang of cyclists wanted a new challenge.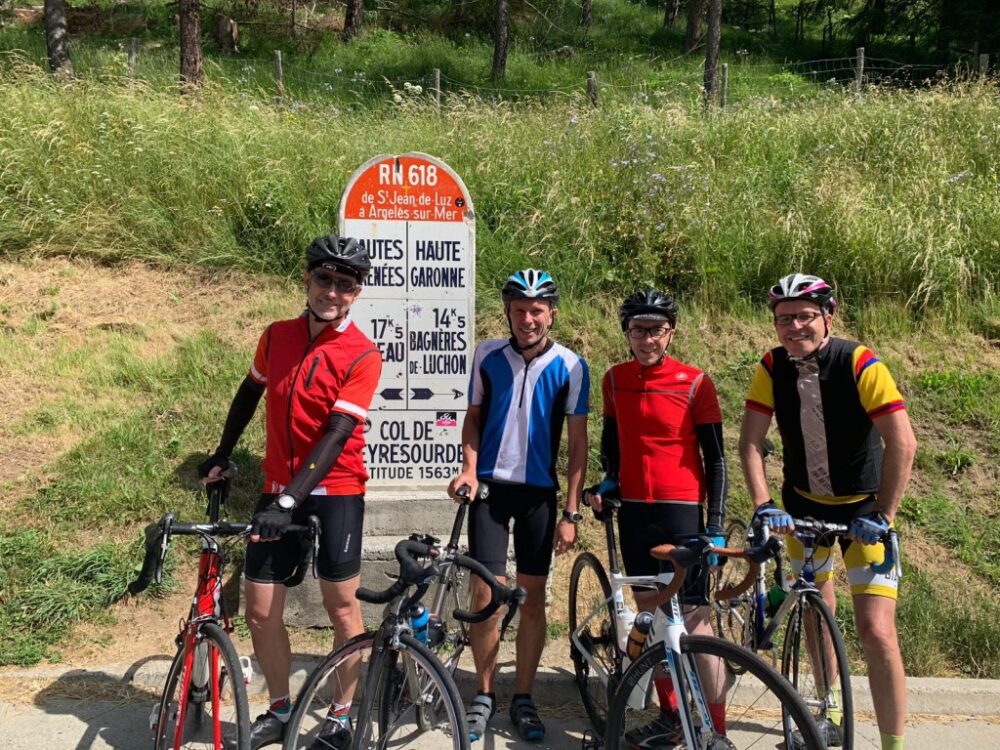 A keen road biker, Crispin and his friends spent a long weekend climbing hills that you might see on the Tour de France. They stayed at the wonderful Plein Air Pyrenees, a farmhouse in the Haute Pyrenees offering accommodation and catering specifically for cyclists. Their biggest climb was one of the most famous mountains of the region, the Col du Tourmalet – also part of the Tour de France route. This climb of 4617 took a leg-jangling two hours and a full 10,000ft were climbed that day.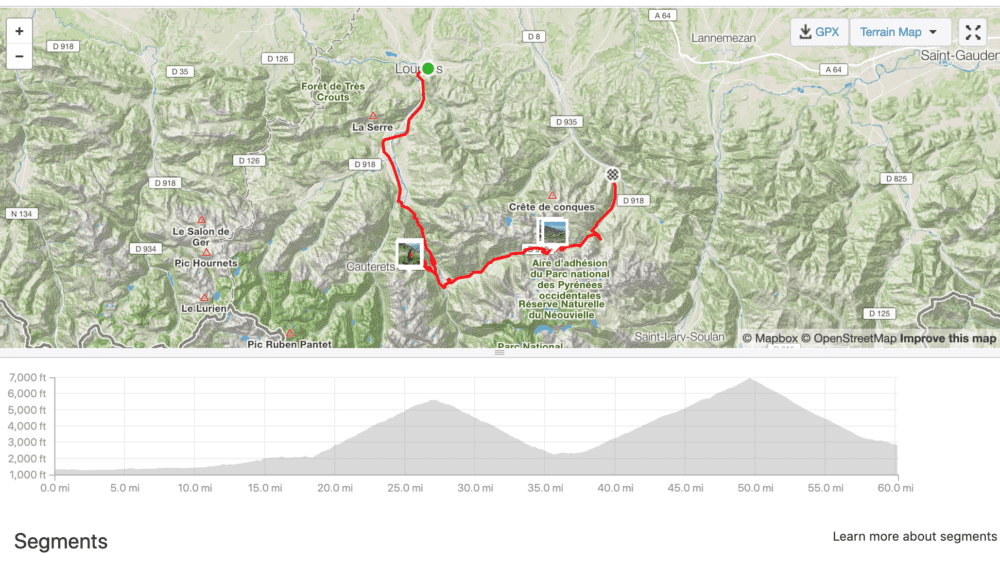 Clocking up an impressive 250 miles and a combined climb height of 26,000ft the group enjoyed three days of gruelling climbs and exhilarating descents. For Crispin freewheeling downhill is one of the great joys in life, but he also loves riding up hills as part of a group.
Now that his legs have recovered and he's home in Lewes, it's back to the Sussex countryside and his stationary bike in the garden studio. And plenty of interesting interior design projects to tackle.