At Engaging Interiors we've noticed a growing trend over recent years for retail spaces that are not just salesrooms or showrooms. Our clients are adapting to the fast-changing world of commerce and creating spaces that are more like hubs for their particular clientele. In order to be successful in an increasingly online-based retail world, this is a smart move.
So, how can you make your retail or cafe space more appealing and broaden its reach? For shops and showrooms, the addition of a coffee shop is an ideal way to bring customers into your space. Not only can they browse your products, they can spend time around them, interact with staff and be part of a community with a shared interest. With the right interior design your business can grow and flourish.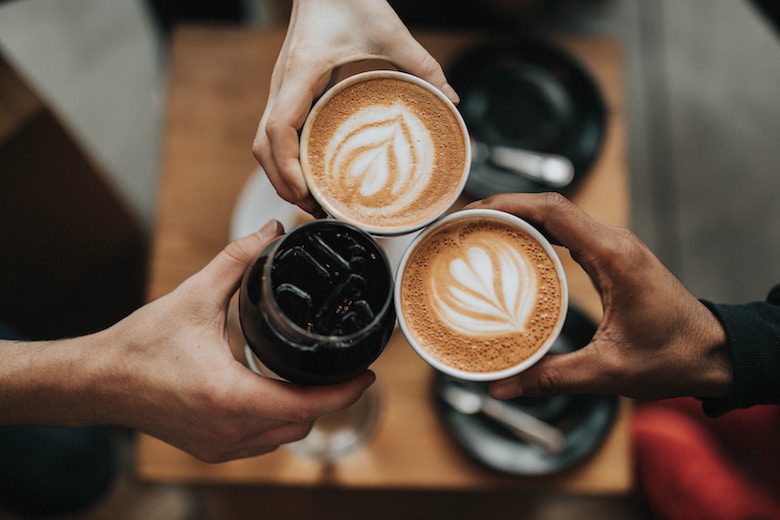 The burgeoning 'bike cafe' scene is a case in point. Clever cafe owners have diversified, bringing repair services and bike-related products into their venues. Whilst their cafes are not exclusively for cyclists, they have found a strong market in bike enthusiasts who want to drink great coffee and enjoy good food together. They might call in for refreshment after a long ride, or have a coffee and read the papers whilst their bike is repaired.
Craft cafes use a similar model of a shared experience and community built around a core space. These are often haberdashery stores that also offer tea and cake to customers whilst they rent a sewing machine or learn a new craft. Once customers are comfortable and spending time in the store, they are more likely to sign up for workshops or to buy products that they might otherwise have overlooked. Thus, the cafe aspect becomes a marketing tool to reach new customers and to build a community hub in your space.
Josie's in Winchester combines a wine retail space with a coffee shop and cafe, enabling customers to linger and view the products. It has become a destination in itself, and is a great meeting place for customers who have in interest in fine wine and decent coffee. This business wanted to use the connections between coffee and wine (the methods of production, climate, sourcing), as well as the way these drinks bring people together, to create an exciting hybrid shop/cafe/restaurant.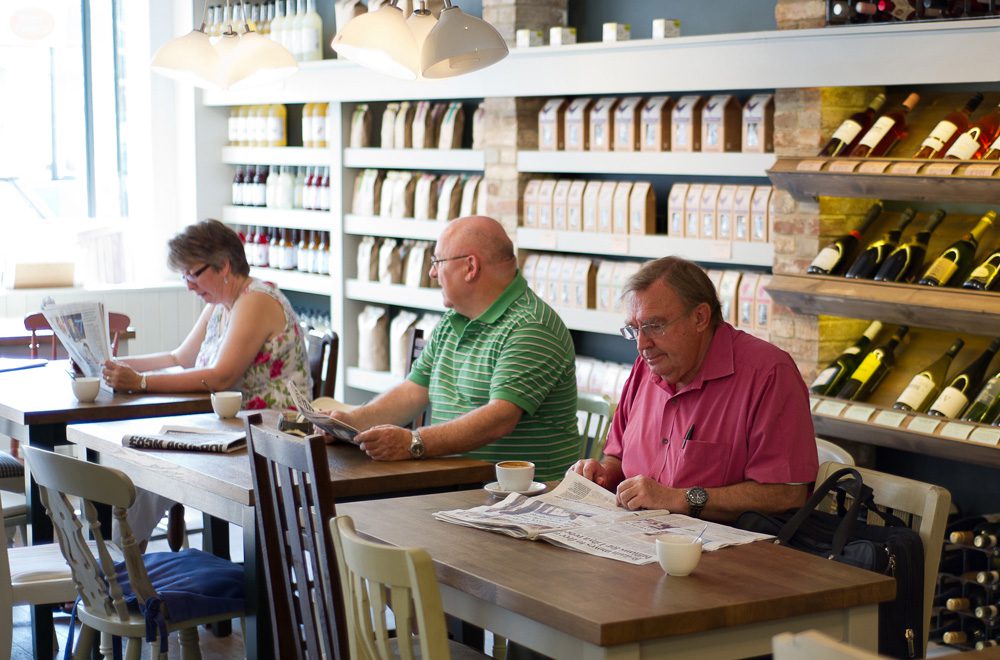 We are currently working on an exciting interior design for a retail showroom for which we are designing a coffee shop to do just this. The site is not in an area of high footfall but there are other premises nearby, full of employees who need somewhere to go for coffee and food. Customers who have come specifically to purchase their products (which are high-end investment items) can buy in a relaxed way, taking their time over a drink to choose the right product and to feel unhurried in their purchase. By diversifying like this our client can develop their brand, market their space as a place for people with a common interest and showcase their products to a wider audience.
As an alternative to the bland, impersonal experience of internet shopping, these innovative cafes and shops are creating a rather exciting way to do business. If you are considering adding a coffee shop to an existing retail space, or want to develop your cafe into something even more appealing, let us help. We know how to get the most from a venue, and how to unify the interior design with your branding and vision for your business.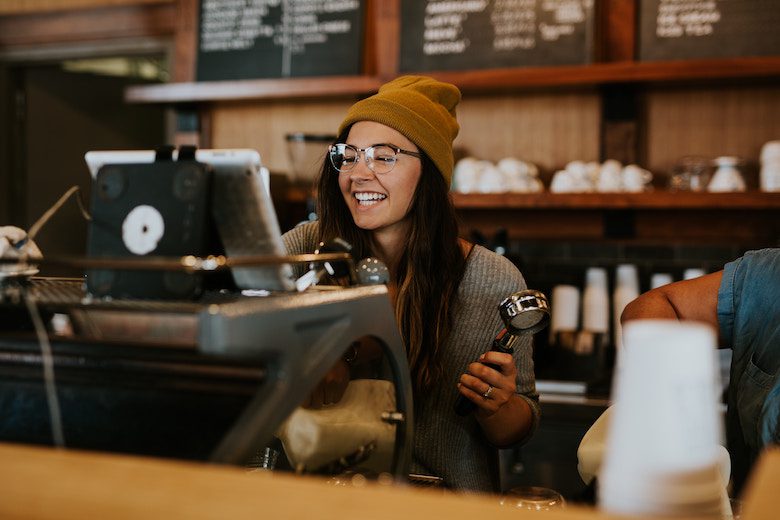 Taking that next step with your shop, restaurant or cafe interior design is easier with experts at your side.