Last week we looked at the interior design process for a museum or heritage site gift shop. Today we thought we'd continue this theme by talking about how to design your gallery or museum cafe.

Many historic buildings and venues boost their income by serving refreshments to visitors, and your cafe can be a big potential source of revenue by increasing the spend per head. People love a nice cup of tea and slice of cake as part of their day out. Which means it's important to make sure your venue is customer-friendly and an appealing place to spend time, as well as offering great food and drink.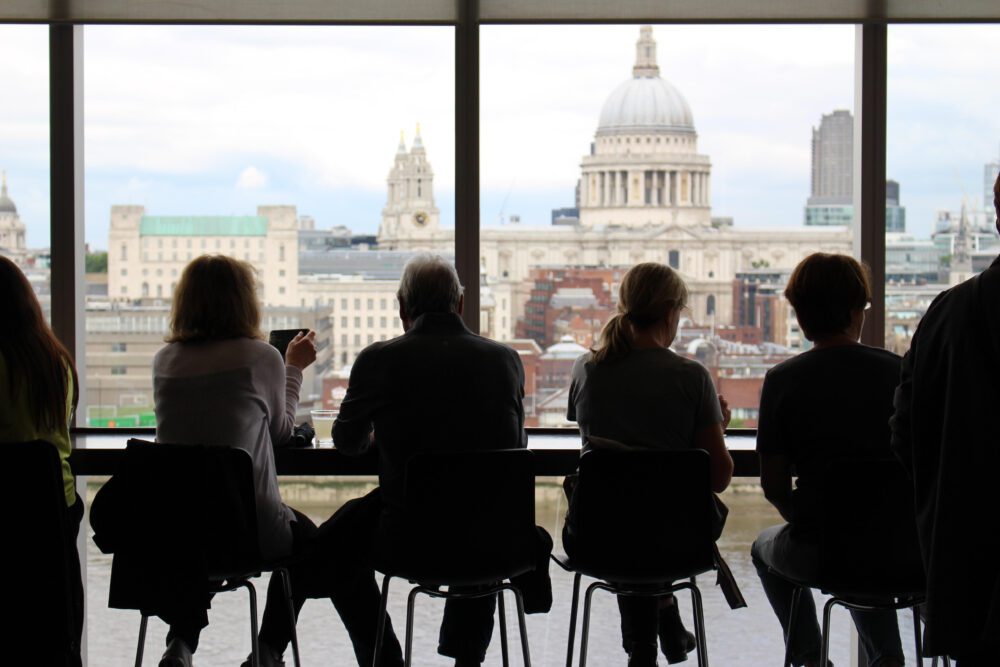 Whether you're updating an existing cafe or creating a new space, here's our interior design tips for a successful, thriving business.

Identify the right space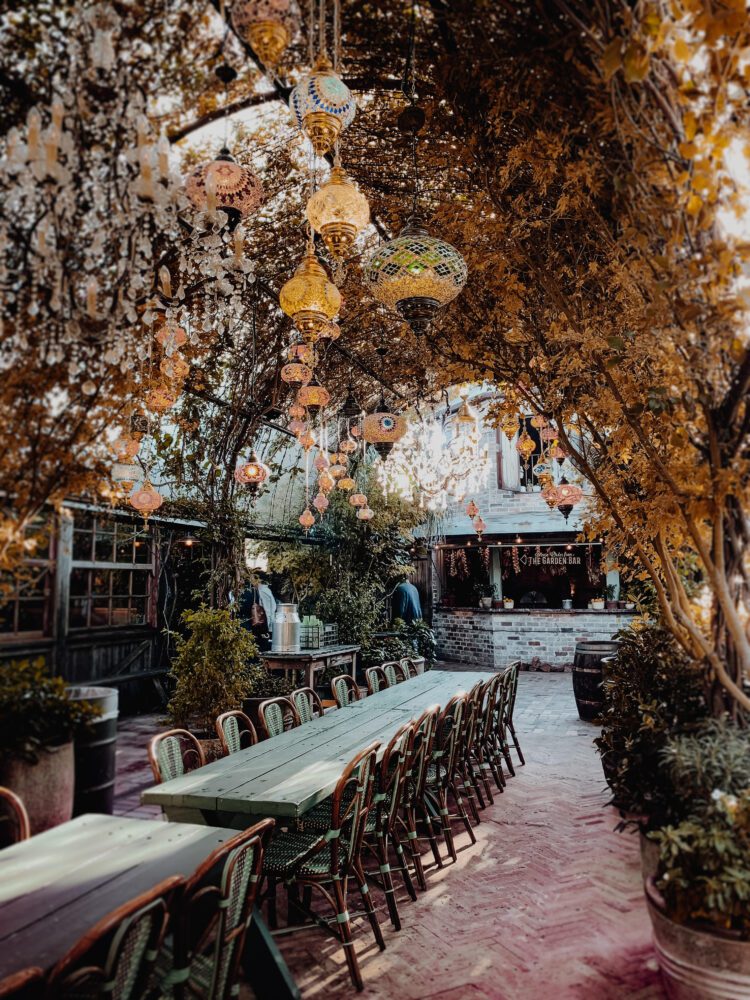 If you're siting yuor museum cafe in a new space you'll want it to be near the entrance or exit, so customers call in before or after visiting the museum or gallery. It's good to have the cafe near the toilets and ameneties too. With older building the location of services can be problematic so you need to consult on things like plumbing, drainage and electrics to ensure you can properly supply your kitchen and dining space.

Outdoor space can be really useful in busy summer months as you can serve more customers, and it creates an appealing buzz around a cafe. If you are choosing a new venue for the cafe try to find somewhere that has potential for some outside tables.

Serve what your customers want
Visitors to historic sites will usually expect coffe and tea, cakes and possibly light lunches, rather than a full restaurant-style menu. This also means you can turn your tables around more quickly and won't need a big kitchen. You want to appeal to annual members who may call in just for food, or who may come back regularly. A simple menu with great coffee and plenty of treats will keep visitors happy and coming back for more.

Consider your aesthetic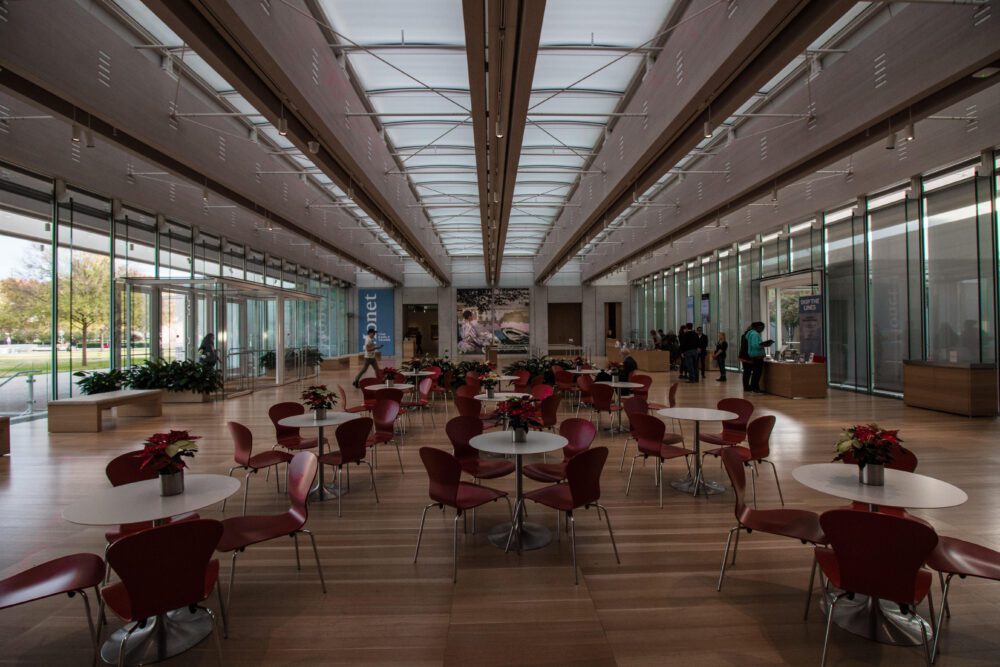 Your museum or gallery cafe should either be contemporary or in keeping with the period of the historic site in which it's positioned. This means your aesthetic should either be from the same era, and with authentic decor and fittings so it doesn't feel like a pastiche, or it should offer a modern contrast. An understated, subtle interior design works well with buildings that have very ornate or flambouyant decor, like Brighton's Pavilion building, and can provide a calm space for visitors.

The main thing to avoid is mixing periods, so don't have a Victorian farmhouse-style kitchen and cafe on the site of a Norman castle.

Try things out first
If you want to try things out before committing to a major cafe overhaul you can lease furniture and kitchen equipment. This is a good option if you are starting up a cafe and want to test the market, or need to raise funds as you go along.

Comply with building regulations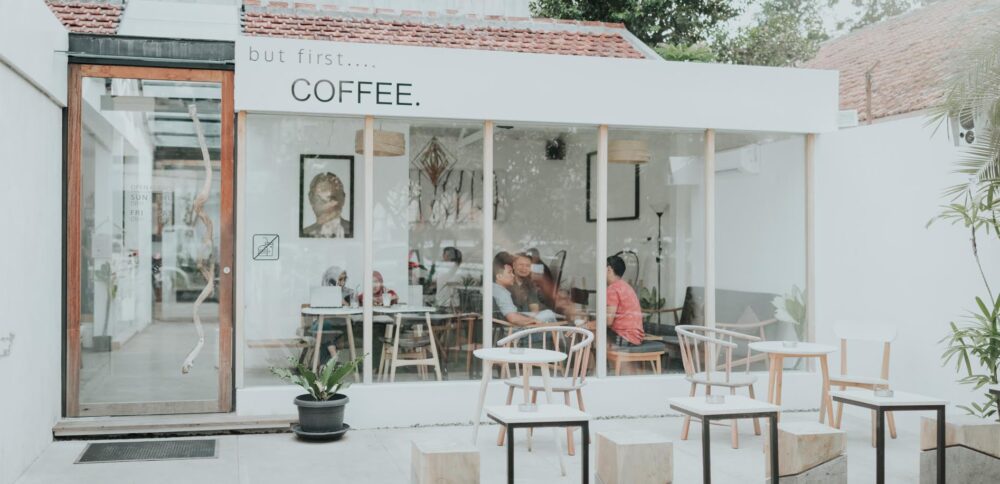 It's well worth doing your research on building regulations, or hiring an interior designer who understands the legal requirements for cafes. If you're considering moving the toilets you will need to have provision for disabled access, and you also need to ensure you have the correct means of escape in case of fire. These are potential snags that can hold up the fit-out or interior design process so it's vital to consider building controls before you get started.

Think about other revenue streams
Once you've created a successful cafe space you could consider hiring it out for events. From evening functions to private viewings, this can bring in more money and establish your venue as a destination for a wider audience. The Natural History Museum, for example, is available to hire for slumber parties, an excellent piece of lateral marketing and income generation.
A great, buzzing cafe on-site can be a huge asset to a historic building or venue, and it's worth getting the interior design spot-on so your customers, staff and investors stay happy. For more on cafe interior design go here and here.