If you're running a historic building or garden you will probably have some kind of gift shop on site. Whether this is a small-scale venture or a big part of your revenue, there are some simple things you can do to make sure the interior design of the gift shop works effectively – for customers and your staff.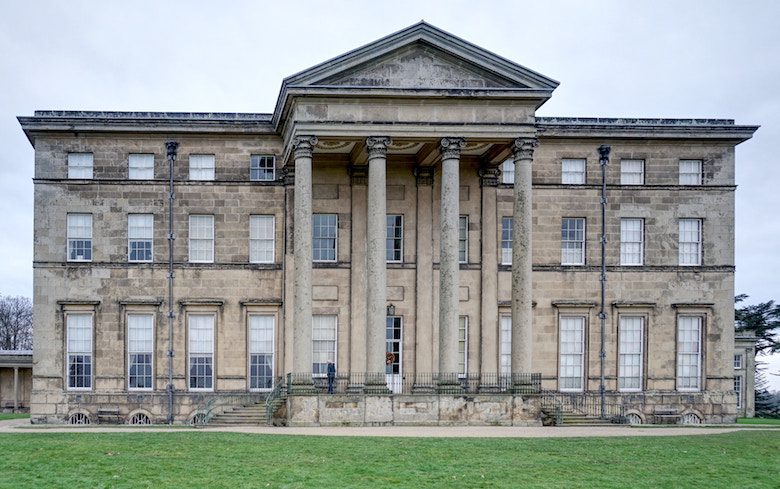 If you're looking to update or refit your heritage gift shop, here are some tips on interior design and layout:
1.Work with what you've got
To avoid huge financial outlays and disruption to visitors, work with what your site already has. If your gift shop is already located within the historic house or castle building, make sure it's visible and easy to find. You might want to upgrade your ticketing space to work with new technological developments, and this is a great time to improve your shop if they are in the same place. A shop inside an existing building can be modernised without losing its connection to the heritage of the site. A good interior designer will find ways to incorporate the history of the building into a space whilst still making it function better.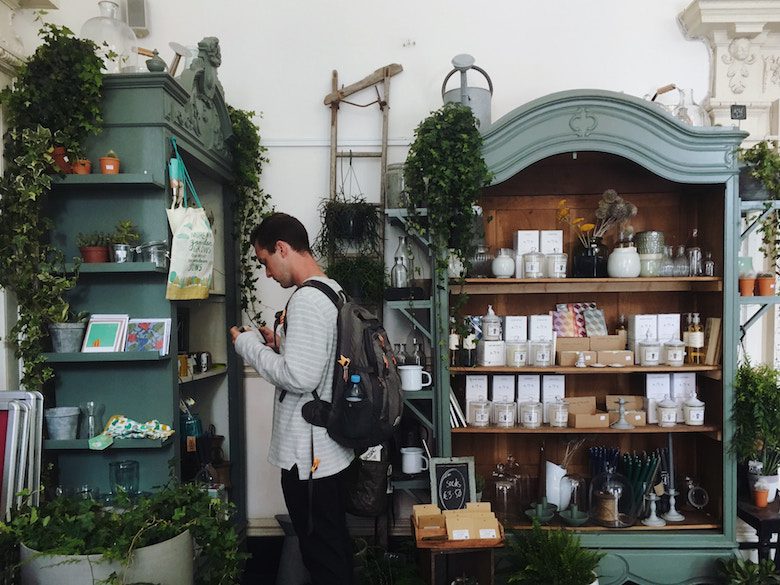 If your gift shop is located in a separate building, like those at the Eden Project in Cornwall and Bodiam Castle in Sussex, there's more scope to create a contemporary aesthetic. Great design can sit really well alongside historic buildings, so if you're creating a whole new space then think about how you can give the shop its own identity and ensure it works effectively for visitors.
Obviously, with historic sites you'll need to check with the local authority for any work you're planning.
2.Work your products into the interior design
If you sell locally-sourced products, like honey and preserves or teas, think of ways to incorporate these into your interior design. Your shop can be a great way to build and establish your brand, displaying labels and packaging, and stocking products that fit with the story of your venue.
3.Hints for the gift shop layout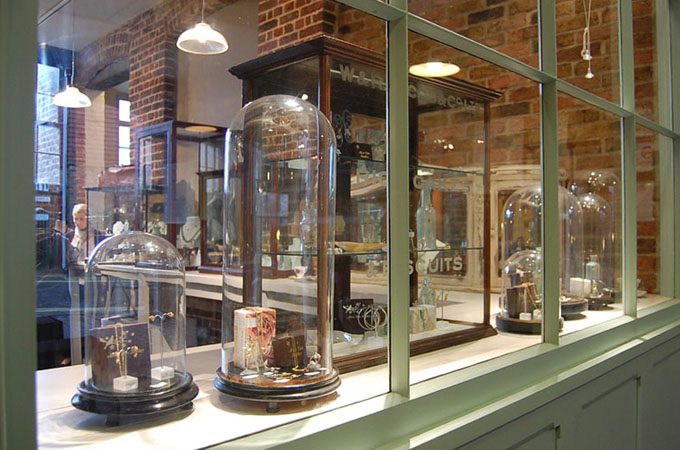 When planning the layout of the gift shop plan for your busiest day to ensure that any design can cope with the maximum number of customers. Work out which areas will be used for seasonal products and which will house permanent stock. Try to use a mix of flexible display units and fixed shelving (which is easier to light), giving a mini-department store feel by grouping types of products and creating a flow from each one to the next.
4.Think about services
Old buildings can sometimes make running services difficult. Thick, stone walls are not friends to wifi, so you might need to consult an expert retail interior designer on how best to upgrade your services during a refit. They can suggest things like raising the floor and running services underneath, to get around tricky spaces.
5.Positioning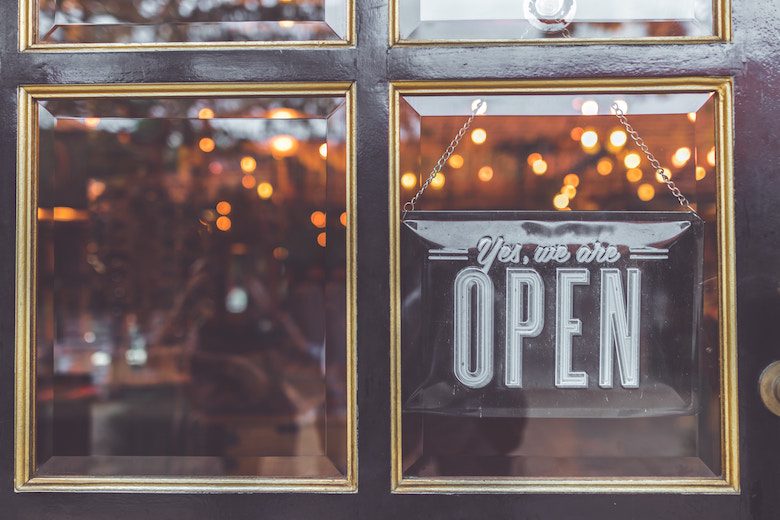 If you're choosing a new site for your gift shop you need to make sure it's easy to find and access. Shops on large grounds are often less frequently exposed to shoplifting as there's more distance to cover with stolen goods! If your shop is close to a road or exit then make sure you consider security to prevent this where possible.
With some careful planning updating your gift shop is a great opportunity to attract more visitors to your site, and to enhance your revenue stream with new products and stock. As the shop is often the first and last place a visitor will see when they come, it's essential to create a welcoming, appealing, effective space to add to what you're offering.
Next week we'll be looking at interior design tips for cafes in historical venues. Check in to find out how to maximise your cafe's potential.