With customers more clued up than ever about interior design trends, and sharing images of places they eat or visit via social media, independent restaurant and cafe owners need to stay on top of the interior design game. Increasingly, brands are not defined by themselves but by the way they are described: 'A brand is no longer what we tell the consumer it is – it is what consumers tell each other it is' (Scott  Cook, Intuit). Which means the interior look and feel of a space is even more crucial.
It's not enough to simply have an idea for the overall design want to achieve, you also need to think about the details. Your venue needs to strike that tricky balance between looking current but in a style that won't look easily dated or faddy. As experienced retail and restaurant interior designers we keep an eye on the trends across interior design more widely, and think about ways we can incorporate these looks into our projects. So, here are the key interior design trends for Autumn and 2019 that you might want to consider if you're planning an overhaul of your space, or setting out on a new venture.
1.Softer lines and curved furnishings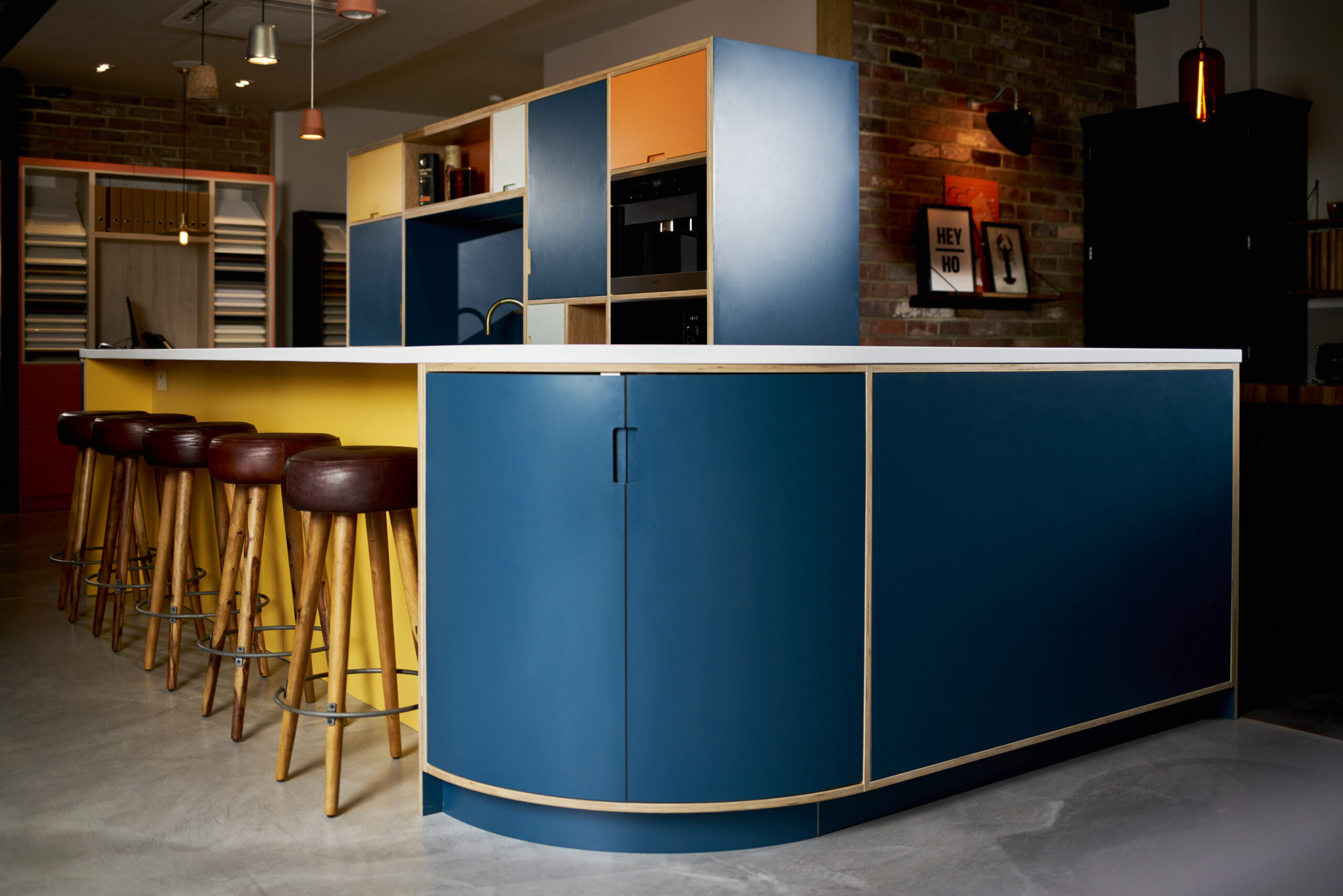 There's a move away from the crisp lines of minimalist design towards softer lines and curves. Expect to see curved edges on everything from kitchen islands, sofas, rugs and chairs to bars and tabletops. Fittings will have a more organic, gentle feel.
2.Mixing up styles
Whilst we all love a bit of mid-century modern, coming into Autumn and for 2019 we're seeing more mixing up of styles. Think African with Aztec patterns, or vintage with contemporary acrylic pieces. Stick to two or three styles only to avoid this look becoming more of a mishmash and to keep things feeling deliberate and stylish.
3.Dark, moody bathrooms
Bathrooms in restaurants are a great place to let your creativity run free. There's currently a shift away from the spa-like clean whites we've seen for so long, and more dark, moody colours in bathrooms. Use deep tones to create a truly luxurious feel, or show personality with bold tiles or wallpapers. Make sure your restaurant bathrooms feel like an experience in themselves, rather than somewhere you dash out of as quickly as possible.
4.'Passamentiere'
As part of the move away from stark interiors, these next few months will see a return of 'passamentiere' fittings. Incorporate this look with fringing, tassels and fancy curtain tie-backs.
5.More colour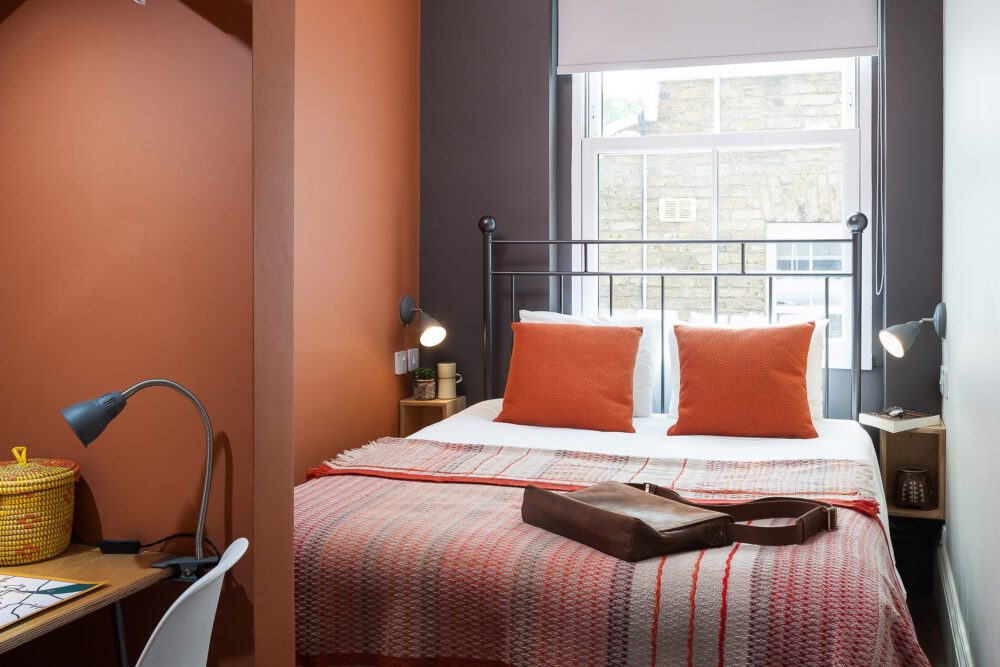 We've written before about the increasing popularity of pops or swathes of bold colour to create a more boho, welcoming feel to an interior. This continues with the use of white as a foundation tone, which is then accentuated with bright, textured colours. Shades to watch for 2019 are Klein Blue and Nightwatch Green, both jewel-like hues that give an eye-catching splash of colour without dominating a room. If these feel too much for an entire space, consider painting one wall and using as a backdrop to offset your fittings.
6.Statement ceilings
Statement walls have really had their day, with people opting for a single-colour wall rather than a busy wallpaper or super-bright wall. We predict a rise in the statement ceiling for next year, whether painted, papered or with ornate moldings.
7.Multipurpose, sustainable furniture and fittings

Clients and customers alike recognise the part we all need to play in tackling global warming and living more sustainably. This is something we at Engaging Interiors take pride in, choosing recycled or sustainably sourced fittings wherever possible, and it's a growing trend across the interiors world. Bio-plastics, repurposed materials and energy-saving appliances will be even more widely used, and clever, multipurpose furniture will help address the fact that we are living in increasingly urban environments in smaller spaces.
8.Big tiles
Tiled splashbacks, walls and floors have always been popular, but for 2019 expect to see larger, bolder tiles. Whether patterned or in strong hues, tiles are a great way to inject colour and personality into a space.
If you'd like to discuss how to incorporate any of these interior design trends into your restaurant or retail project, do get in touch. We'd love to help. For more on restaurant and bar interior design go here and here.