We are very excited to welcome lighting designer Tom Raffield to our interview series, Meet the Creatives, in which we talk to designers, makers and artists about all things interiors. From a studio in a Cornish woodland Tom and his team design and create exquisite lights and pieces of furniture. Sustainability and nature are at the heart of Tom's work, from the inspiration he draws from the surrounding landscape to the sourcing and production of his designs. Using innovative steam-bending techniques and blending traditional artisanal skills with cutting edge technology, Tom and his team create pieces that are completely unique yet understatedly beautiful.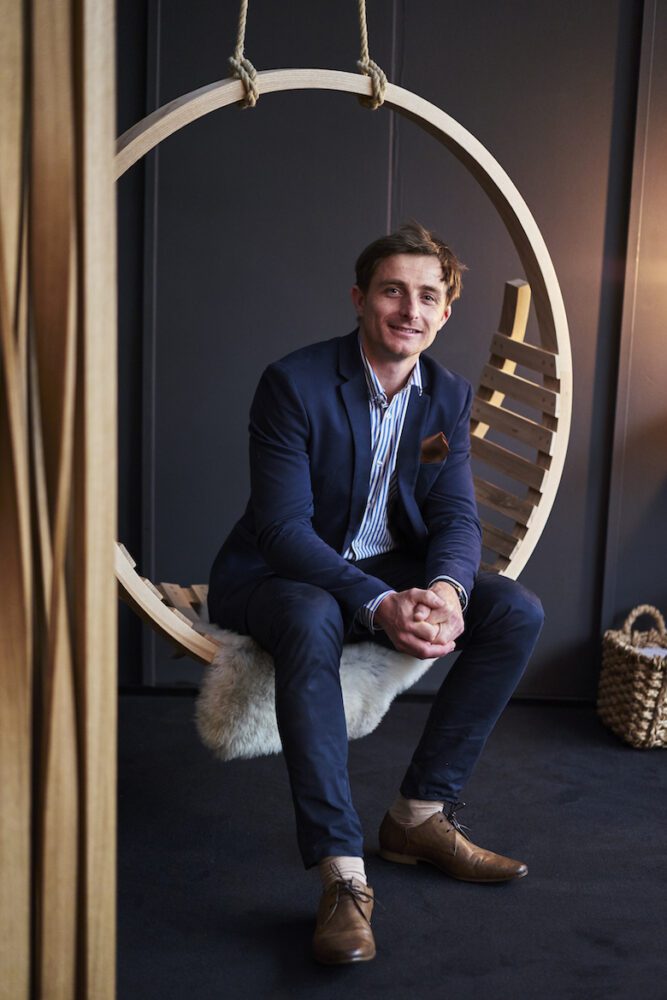 Want to find out where he gets his inspiration from, how his creative process works and where he sees product and interior design going in the future? Read on. We think you're going to love this one.
1.Can you tell us what you do, and how you came to be doing it?
I am a designer making hand crafted lighting and furniture using steam bent wood. I have always felt more comfortable working with my hands and being in the workshop rather than in the classroom! Once I realised this I decided to do the 3D Design for sustainability course at Falmouth University. From there it was only a matter of time before it dawned on me that I could make a living from selling the things I was creating. And people wanted to buy them!
2.Where do you draw inspiration from, and what do you do if you ever feel creatively stuck?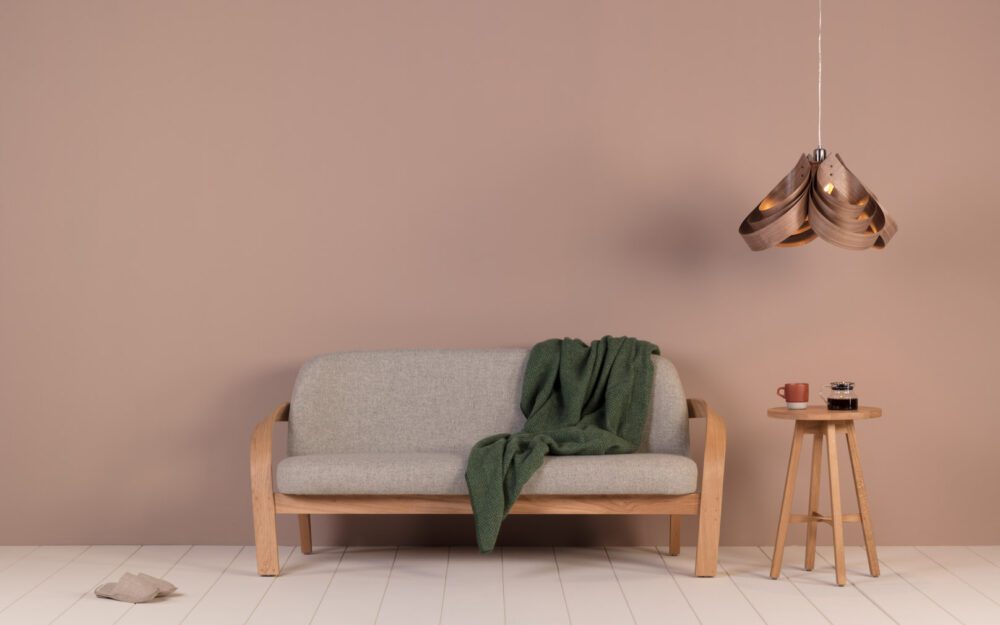 Living in a beautiful woodland in west Cornwall, I gather a lot of inspiration from my surroundings. The woods are constantly changing with the seasons and products like the Scots light were inspired by the pine trees found in our woodland. If I ever need to find inspiration I head out to the nearby coast which is only a short drive from the workshop. The rugged Cornish coastline is a stark contrast to the woods and helps to stir up new ideas. For example, the Cape Pendant Light was designed to mirror the wake of a wave. Cornwall is very important as a source of inspiration.
3.What are the most exciting developments in terms of interiors (furniture, product design, sustainability, interior design etc) that you see coming up in the future?
We have some really exciting projects coming up this year that have been in the making for some time now, incorporating contemporary design. Our new Green Range collection is a break away from collections we have done in the past, so we are very excited about it. As a company, we are always reviewing our processes and packaging to try to be as sustainable as we can. We have a great team who constantly come up with innovative packaging and design with little wastage and we are also looking to become a plastic free working environment.
4.What do you love most about your job?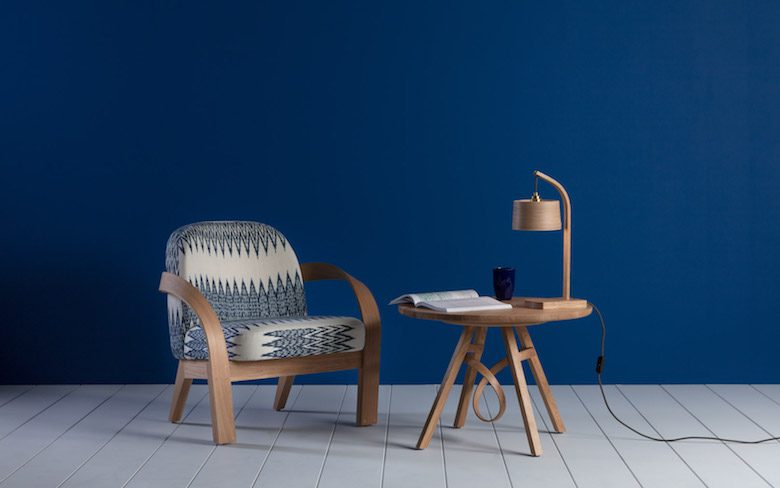 We have a great team here at Tom Raffield and I think being lucky enough to have the workshop in such a beautiful location helps to inspire everyone. I am always grateful for the freedom to be creative and to see my ideas become a reality. I also love taking a traditional method of craftsmanship such as steam bending and using it to create something modern and functional.
5.What are your most treasured household objects?
I have a lot of my own designs in my home and the products I created when the business was first started in 2008 mean a lot to me. The Chelsea Rocking Chair was an early product that still holds its own against the other furniture in the house. We always try to come up with designs that are timeless and durable and that will last a lifetime.
6.What are the main challenges you face in your professional life, and how do you try to overcome them?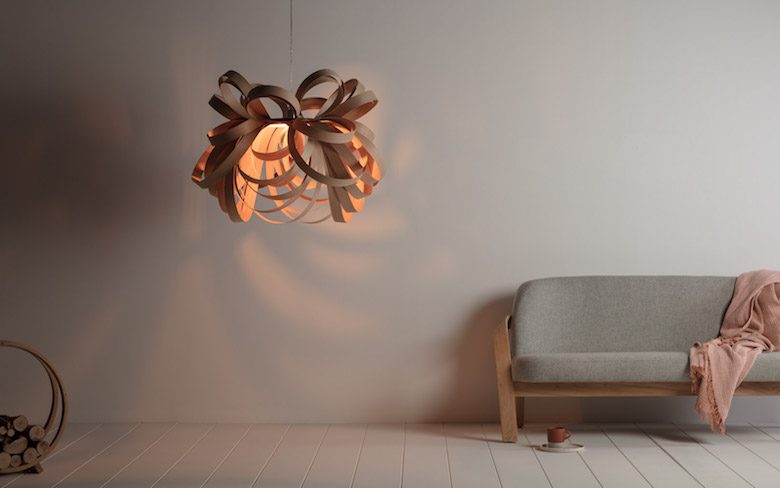 There is a lot of work to be done in improving sustainability and environmentally conscious working practice. This is a massive part of our ethos and something that is constantly on our radar.
7.If you could visit any house/ building in the world, where would you go?
The Mirror treehouse in Sweden.
Thanks so much Tom, for your thoughtful, inspiring words. And the totally stunning images. We would love one of these amazing pendant lights hanging in every room of our house…
You can read more about our own approach to sustainable interior design here. For thoughts on how to choose the right restaurant lighting go here.