We wrote last week about the initial stages in an interior design project: the design brief and first client meeting. This week we want to explore what happens next and outline the Concept Design stage in a restaurant or retail interior designer's process. This is how we at Engaging Interiors manage the next step in creating your interior.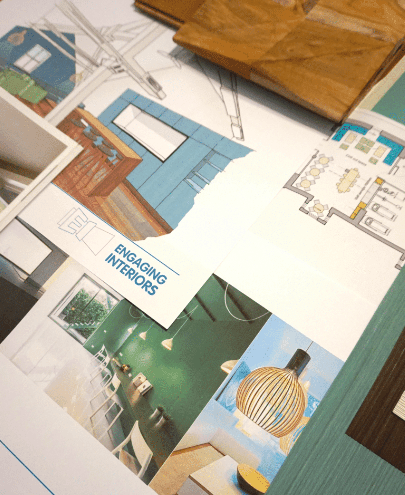 Once we've discussed your ideal design and your plans for the business, and received the go-ahead to commence the design process, we obtain detailed structural drawings or a surveyor's report on the building. This allows us to begin planning the space in detail, working on aspects such as layout, movement, positioning of doors and windows, access, work stations, kitchen access and the placement of customer toilets. We work closely to your brief to ensure all the elements you have requested are included in the plans, and will keep you informed of any potential issues arising from the survey or building plans.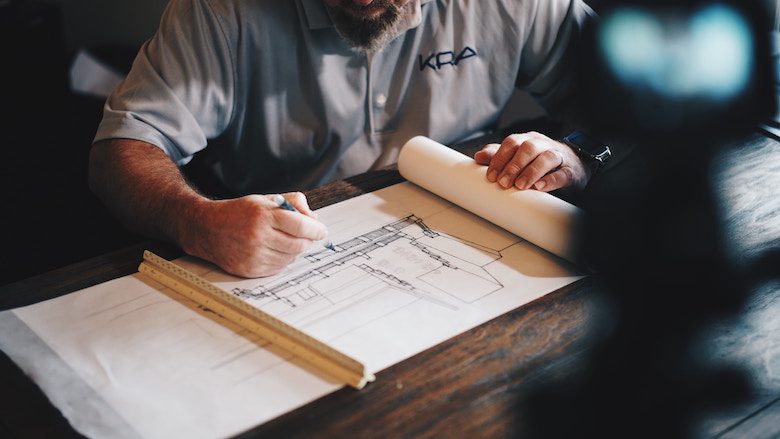 Next we draw up interior and exterior visuals. Here we can plot out how the space will look and function, and give you an idea of the finished design. We also collect samples of materials such as floor finishes, upholstery swatches, tabletop materials, tiles and lighting ideas. If you have specified that you'd like sustainably sourced materials we will recommend the best we can find. If you want a particular wall panelling we will research and source the most effective, cutting edge products within your budget. We stay up to date with the latest in interior design trends and design innovations so we can keep your space fresh and current.
Often we will assemble a mood board that explains the feel of the space, so you can imagine the experience customers and staff will actually have when eating, working or shopping in your venue. We may include section drawings and sketches to clarify and pinpoint certain areas and really bring the design alive. Throughout this stage in the interior design process we keep clear lines of communication running so that you are kept in the loop and can update us with any changes if necessary.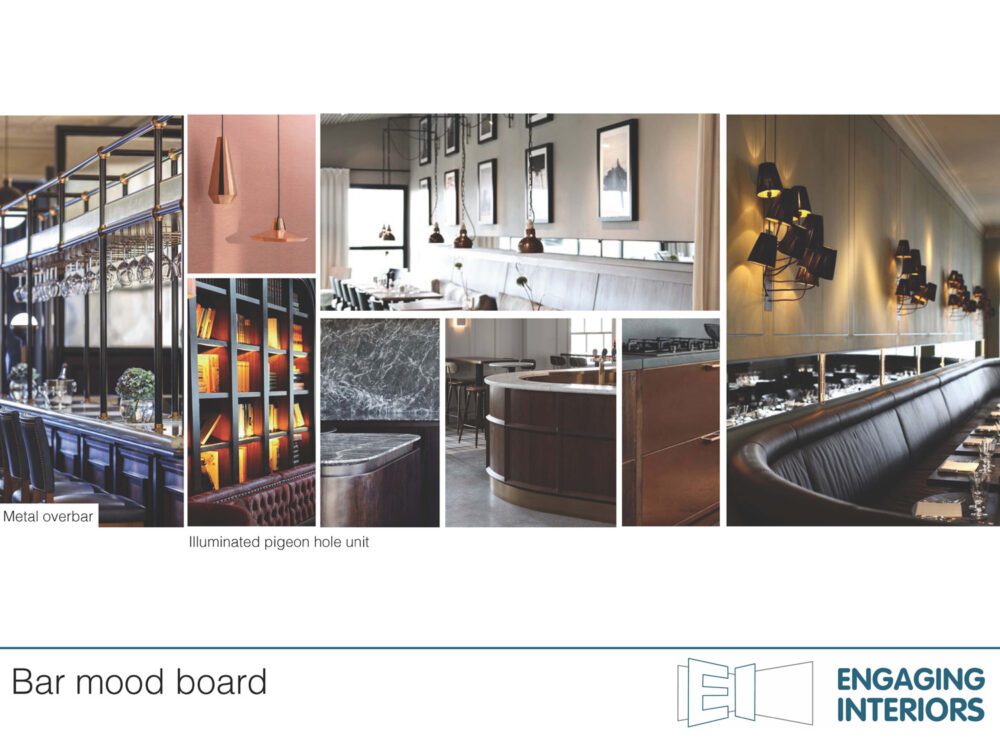 Once the concept design is complete we can normally make any necessary planning applications. When these have been approved and finalised, we're ready to move on to the next step in renovating or launching your space, and helping give your independent business the very best chance of success.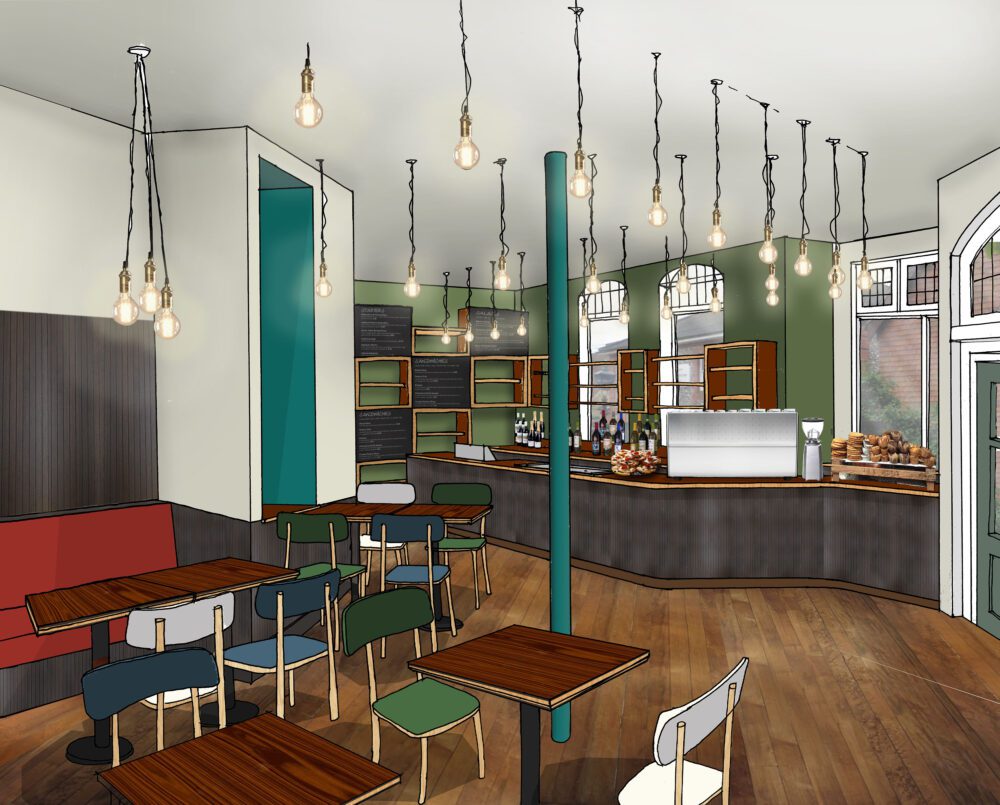 For case studies of the restaurant interior design process in action across Sussex and the South East, go here and here. If you've got any questions about how an interior designer works, or you want to know what we can bring to your project, do get in touch.