How are you bearing up? Things are tough out there for everyone, but independent restaurants, cafes and coffee shops have been particularly badly hit financially by the current crisis. If you are able to take this time to help your business reopen in good shape when the time comes, we're here to support you – if you need help refurbishing whilst closed down, read
this post
, and for ideas on where to source local supplies once you're open again, read on.
This series celebrates vineyards, food producers and suppliers across Sussex, Surrey, Kent and Hampshire. We hope it gives you some inspiration for new products you could stock, and also some hope for the future. Today we are delighted to be featuring
Greyfriars Vineyard
, a family owned vineyard near Guildford. Over nearly 50 acres they grow Chardonnay, Pinot Noir and Pinot Meunier grapes to produce fine English sparkling wines in their own winery. In normal times they are open for tours and events, and also run a wine club for people who want to learn more about wine. They sell their wines locally and nationally, from local farm shops to Michelin starred restaurants.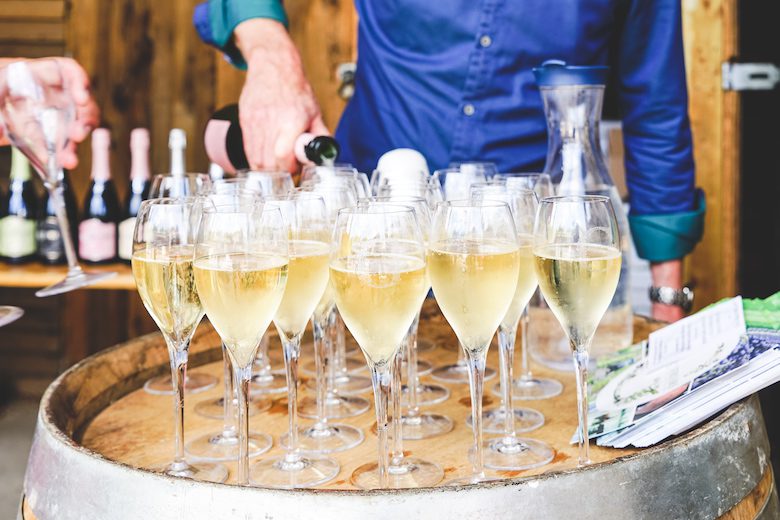 Here's what Hilary, joint owner of Greyfriars, told us about the vineyard:
Can you tell us a bit about your business?
Greyfriars 
Vineyard
 is a family owned
vineyard
located on the south facing slopes of the Hog's Back (North Downs) just outside Guildford. Mike (my husband) and I took over a tiny
vineyard ten
 years ago and have expanded to become a boutique commercial
vineyard
/winery focussing on making amazing English sparkling wine. We do everything from grape to glass and have 40 acres of vines, a state of the art winery and even a chalk cave dug into the side of the hill to store our wines for ageing.
Who are your main clients/ customers?
We have been distributing nationally to hotels and restaurants for the last couple of years which is really exciting, but we also work directly with a growing number of local restaurants, delis, wine shops and even theatres. We also sell wine directly to consumers either from our cellar door or our online shop. What is really exciting is that the same wines are being served in a range of places, from Michelin starred restaurants to farms shops and even iconic venues such as St. Paul's Cathedral and Blenheim Palace.
How do you get your products noticed in an increasingly competitive market?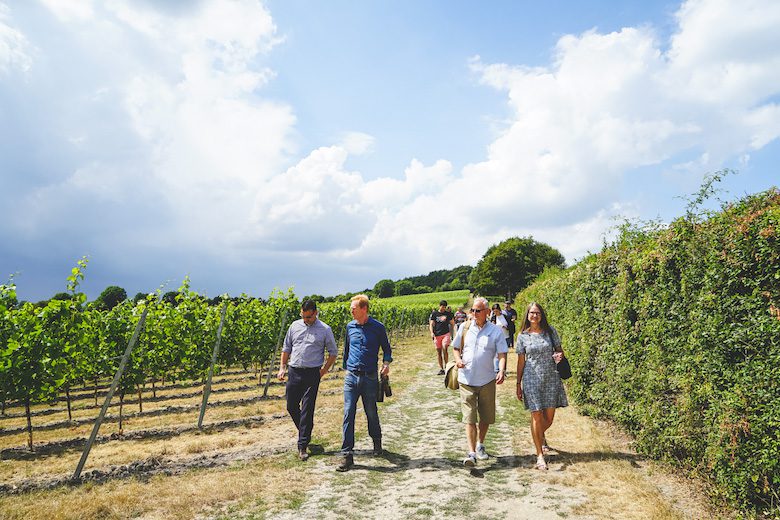 We take our business very seriously but not ourselves! We try to be a little quirky and different to create a unique identity for ourselves. We are also deeply rooted in the local environment of the Surrey Hills and are really proud to live and work in such a beautiful part of the country.
What would be your ideal customer or venue to work with?
Our ideal customers are those who are interested in the story behind our wines and their provenance rather than just a glass of wine. A perfect Greyfriars drinker is interested in wine without being precious or pretentious about it. An ideal venue is one which is interested in taking our wine to another level, either pairing it with food or possibly using it in cocktails, and where we can build a true partnership.
Is there anything special about your local area that impacts your products and how you work?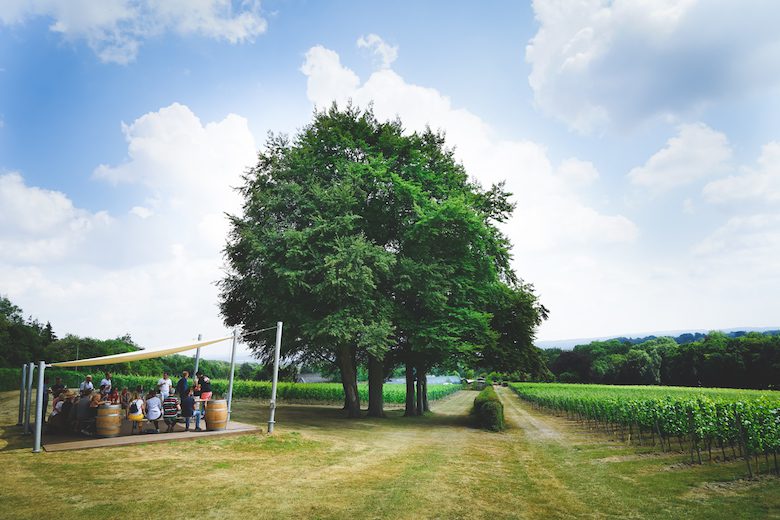 Obviously, the local geology, heritage and climate conditions are critically important in growing grapes and making great wine. Every location has its unique characteristics, which express themselves through our wines but that's only part of the story. We've found over the last few years that people are really excited about visiting English vineyards and understanding what goes into their glass of fizz. Being close to Guildford and London with easy access by train has meant that we have really increased the volume of tours and tastings we are doing – last year we literally couldn't do enough, and we love getting face-to-face with people and getting them excited about English wine.
If you could take only one of your products to a desert island, which one would you take and why?
That's a really mean question, because it's like asking who your favourite child is! However, since you insist we would probably opt for our Sparkling Rosé Reserve. This fizz was the first wine that we ever produced from 2011 and so has a special emotional resonance (like your first child). Since then, this wine has got better and better and has won numerous gold medals including the trophy for the best English Sparkling Rosé in the 2019 International Wine Challenge.
Thanks so much, Hilary, we've loved learning about your vineyard's story and how you're taking your sparkling wines out into the world!
You can find Greyfriars on Instagram here.
For more in this series go here, and for advice on restaurant interior design or wine bar interior design go here and here.