From a milkshake bar to destination restaurant, venues come in all shapes and sizes. We wanted to look in more depth at the pros and cons of different offerings: what are the advantages of just selling drinks, and what value can you add serving food? Here's what you need to know about different sized venues, and our thoughts on interior design for small, medium and larger coffee shops, cafes and restaurants.
Small, single-offering independents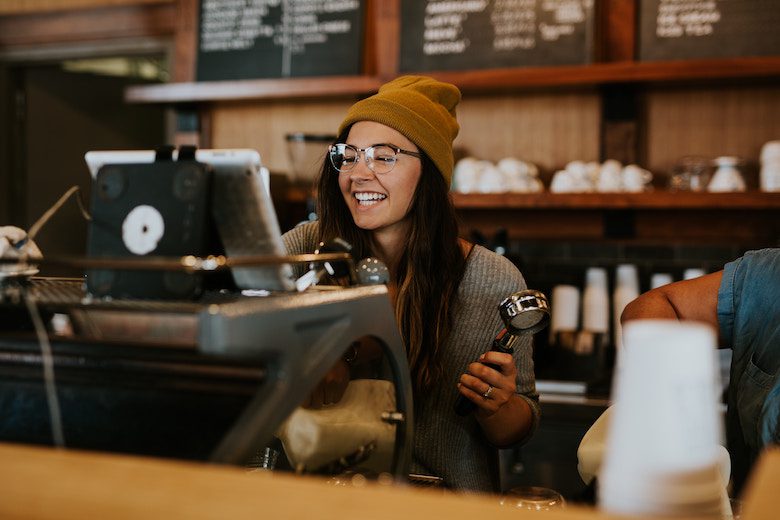 If you're just starting out it's a good idea to start small. Many small establishments, like specialist coffee shops or smoothie bars, have successfully found a niche and then aced it. They specialise, so their drinks (or speciality food) are great quality and customers know exactly what they are getting.
These places thrive best in busy towns and cities where there is plenty of footfall. You need a strong passing trade – anywhere that attracts tourists is perfect – and you need to clearly communicate what you're offering through your interior design and branding. This can be tricky if you're starting out somewhere quieter with less customer traffic.
If you're just offering drinks you won't need a kitchen, store rooms or freezer space, meaning you can locate your business in a smaller venue. Most of your trade will be take-away so you don't need a large space (unless you're a pub, in which case you need enough room for customers to feel comfortable). This might mean you're exempt from business rates, and your rent will be lower. Changes in technology have meant people can pre-prepare food at home and then heat it up on a grill in their cafe, removing the need for a kitchen space or chef. Smaller sites also incur fewer overheads, there are less staff to manage and pay, and you can really work out what you can do well.
Medium-sized venues offering food and drink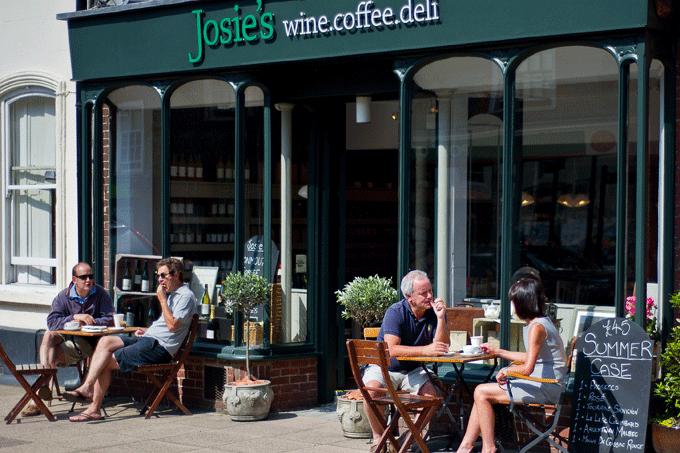 The recent tough times on the high street have not affected medium-sized venues quite as much as larger ones. These independents often combine both great drinks and decent food, and are more able to weather economic hardships as their offering is still affordable for many people.
It's vital that both your food and drinks are top quality – it's not enough to simply create amazing patisserie, you need to serve great coffee too. If you're a bar offering bar snacks the food needs to be of an equally high standard.
You will need a kitchen space and chef, and need to ensure both sides of the business complement each other. These type of venues often have regular customers, so there's less need to be in a busy site. Footfall is important but you will have customers who come regularly for their morning coffees or treat themselves to Friday lunch each week.
Your interior design needs to support your staff to deliver the best possible experience for customers, as well as providing a clear sense of who you are and what you stand for.
Larger restaurants or cocktail bars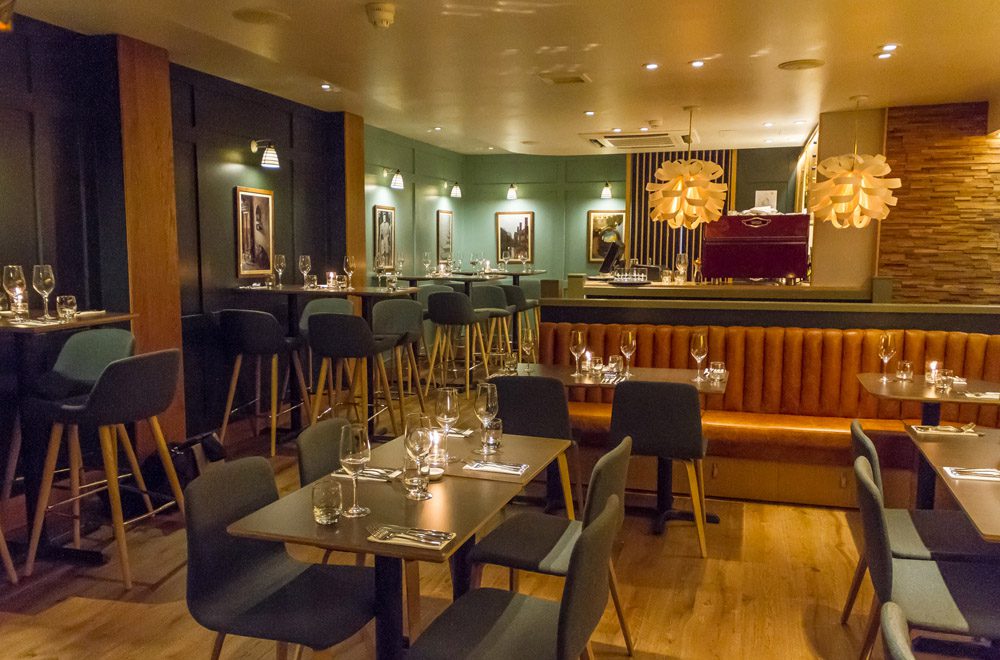 Whilst it may cost more to set up a larger restaurant or cocktail bar, the rewards are potentially greater too. With this kind of venue you are creating a destination, rather than somewhere people pass through. Whether you are offering food or drinks, you need to be at the top of your game in order to compete with other establishments in your area.
The cons of opening a restaurant or bar are mainly concerned with the financial risk. But if you have a solid business plan and can offer something special that no one else can, then your business has a good chance of being a success. The interior design of your restaurant is vital in creating the right setting, so make sure you get this spot on. Find a gap in the market and fill it, and do it better than anyone else.
For more on restaurant or cafe interior design go here, and for tips on choosing a venue for your independent start-up go here.