It's more than 10 years since we started this project. My youngest son is now in secondary school and he wasn't even born when we first met the client. It is a large house on a large plot in Sussex and has a lot of bespoke elements to the design. We loved the design process for this house. When we started working on the design of the house, the spaces where a collection of rather dull uninspiring spaces. We developed the design with the client to make a better use of the space, improve the relationship between the house and the garden and improve the amount of natural light within the building.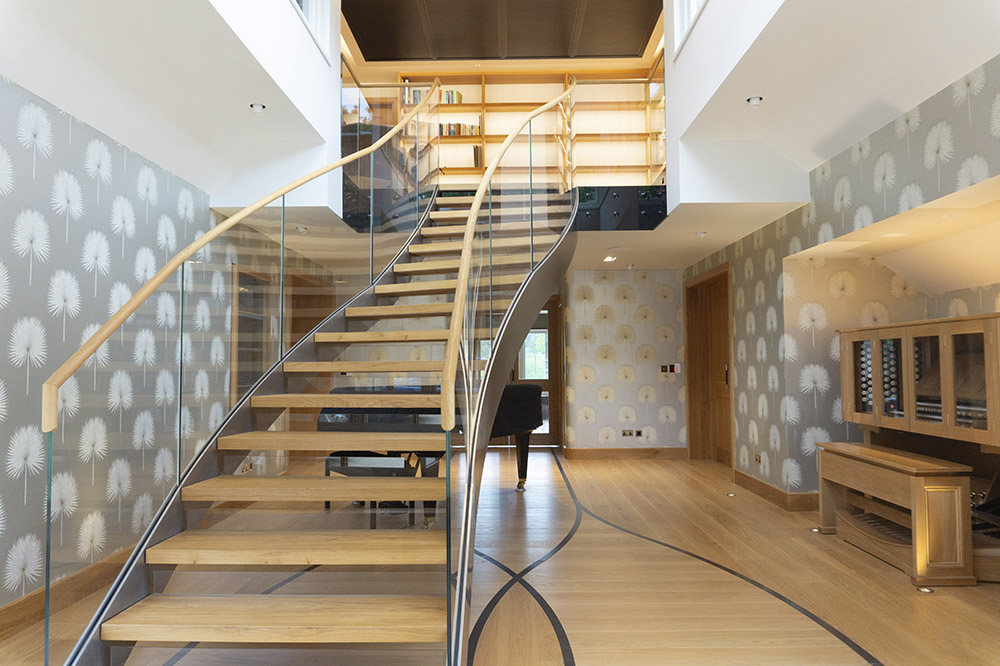 Sussex residential interior designer
The project has been book ended by firstly the credit crunch and finally The COVID pandemic. This meant the client was unable to visit the site for the last 18 months of the build. Patience has been a virtue and we are very happy with the final results. There are some truly amazing features within the design of this residential interior. There is a room that is nearly 10 metres high with the largest organ commissioned for a residential property in the last 100 years, An amphitheatre in the garden, over 10 bathrooms, 3 kitchens and 3 stair cases… We are really proud of the environmental credentials as the house boasts a large solar array, ground source heating and a complete wrapping of the existing house with insulation.
There is more to come
The FF&E is yet to be completed so there will be more photos to follow once installed. To see more photos and information please see this page of our website. If you are looking for a Sussex residential interior designer please feel free to get in touch