Choosing tiles for your restaurant floor is one of the most important design decisions you will make. Unlike wall colours and furniture, which can easily be changed, flooring is something you have to live with for a long time. It's crucial to make the right decision from the outset. We've got some simple tips to help you make the perfect choice for your restaurant.
Things to consider when choosing tiles
Floors in a busy, high traffic area need to be strong and safe, which means choosing hardwearing materials like porcelain or stone. Think about the colour scheme of the furniture and fittings, not just the walls: your tiles must complement and work with these tones. Consider the amount of light in the room and select tiles that will reflect light in small rooms to create the illusion of more space. Decide how many grout lines you want – larger tiles will have fewer and therefore make the space look more spacious.  Work out whether you want to make a feature of the floor, as in these interiors below, or a quieter effect that provides the perfect backdrop to the fittings.
Here's an example of fabulous tile flooring from Twenty7 bistro.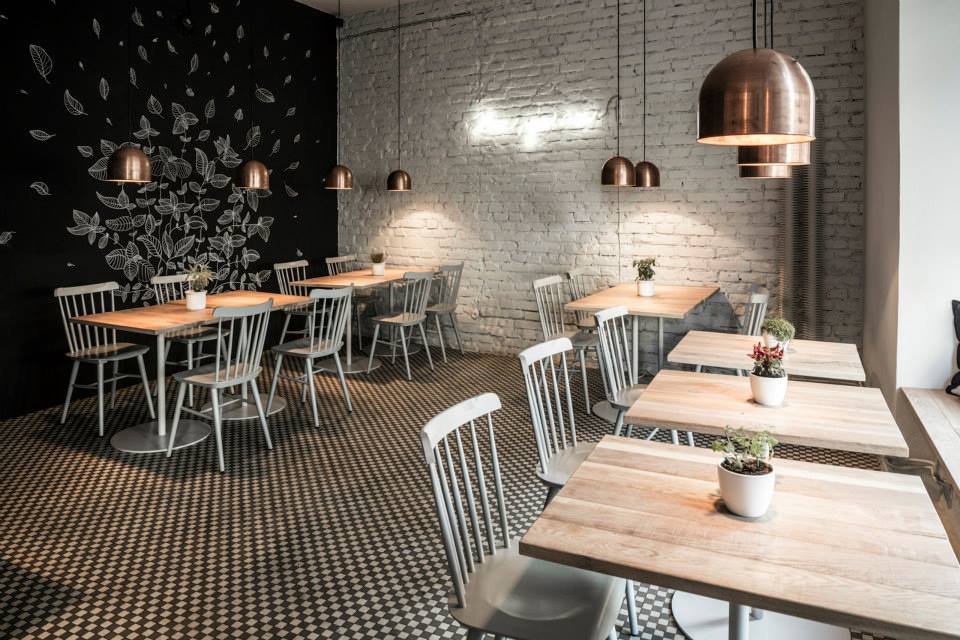 Pros of using tiles
hard wearing
conduct underfloor heating better than wood
easy to clean
great for expressing a distinct look with patterns and geometry
Cons of using tiles
can be slippery
expensive compared with some other finishes
acoustics can be loud in some spaces
There are some stunning effects that you can create with tiles if you want something a bit different. Here's a selection of current trends in tile flooring:
Concrete at Concreate

Encaustic (tiles which use clay to create pattern or image). Try Demosaica for stunning patterns and colours. (Image below via wallsandfloors.co.uk)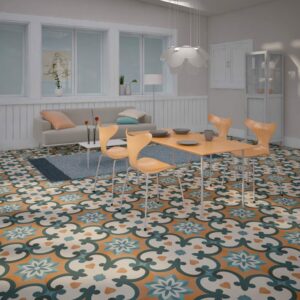 Wood effect from Grestec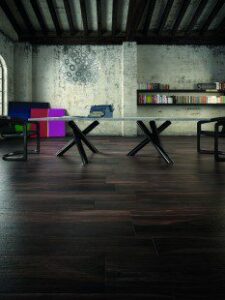 Terrazzo at Diespeker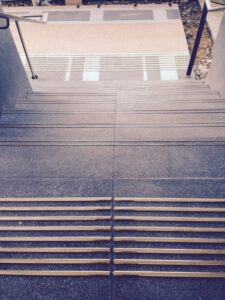 Whichever finish you choose, make sure you get the best results from a tiled floor by working the geometry of the space and the furniture within it to the grid of the tile. If done well this can look amazing. A restaurant interior designer can help guide you if you feel you need more support. There's no doubt that a floor's finish is a fundamental component of a successful design, so do your research and get creative! And if you've no time for playing with tiles, get in touch with us and we'll do all the hard graft for you.