In our last post we discussed timber panelling for restaurant and retail interiors. This time it's wallpaper's turn to take centre stage. Wallpaper is a great way to instantly transform a room, and there are a huge array of effects to choose from. It's all about colour, pattern and texture.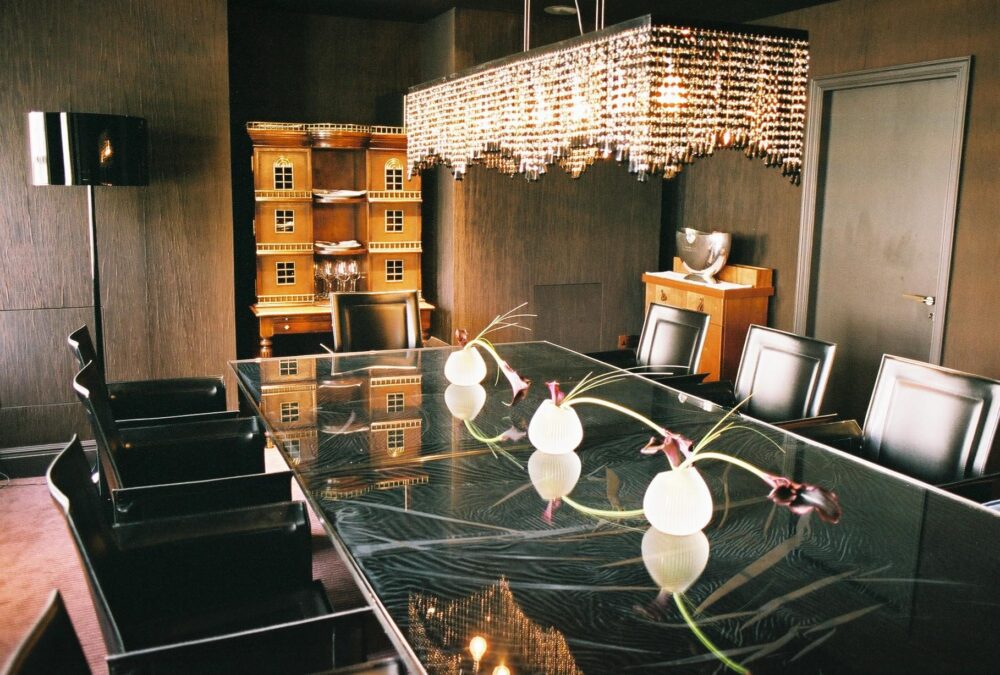 This image, from a project our Director Crispin Williams worked on when he was a Team Leader at Design LSM, shows how effectively wallpaper can enhance a space. But selecting the right wallpaper can feel overwhelming due to the wide range of materials and finishes available. It's one of the hardest interior design choices to get right, so we thought we'd lend a hand. We've outlined the main trends in wallpaper design, so you can ensure your space looks current and on-point, and explore the pros and cons of using this wall finish.
Want to make sure you choose the best wallpaper for your restaurant or shop interior? Read on.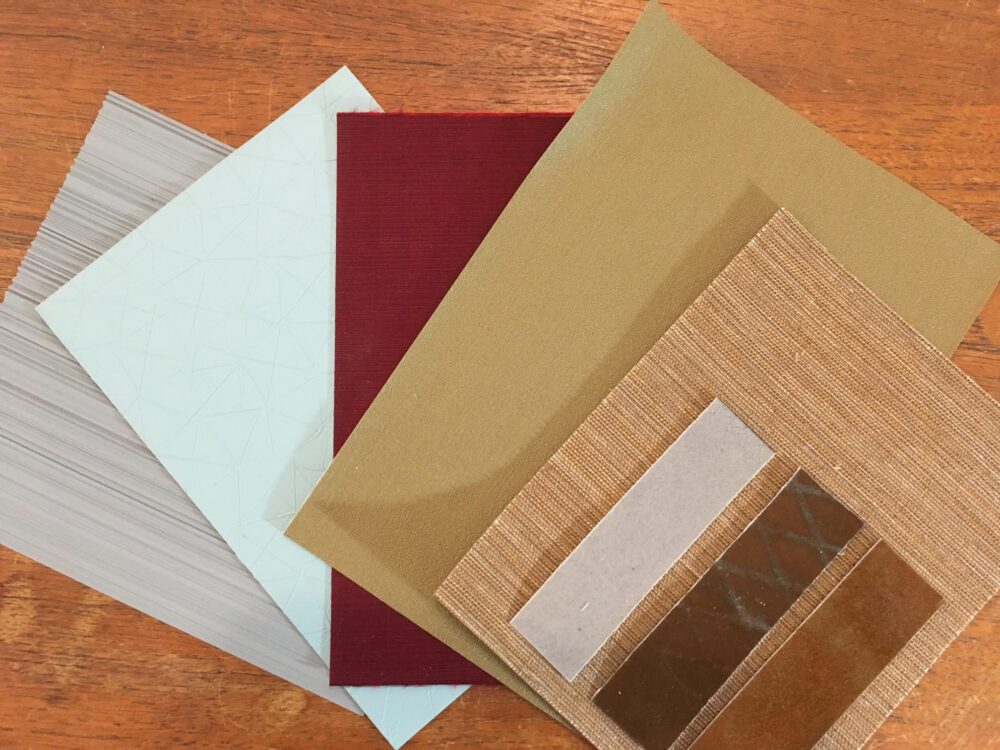 Things to consider
Scale: This is crucial. You need to select patterns and repeats that suit the size of your space. Smaller patterns will get lost in a large space, and big patterns just look weird in a small room. If your space is small choose a small pattern and aim to get 2-4 repeats to create the best finish. Bigger, bolder prints look amazing on larger walls.
Purpose: We are specifically looking at wallpaper for restaurant and retail spaces here, so you will need to think about traffic and durability.
Accent or whole room: A popular way to incorporate the pattern and texture wallpaper can bring to a room is to paper one feature wall. This creates an accent and adds interest without committing to covering all the walls. You can play with textured wallpapers that cast shadows, or add a bright pop of colour.
Material: Wallpaper comes in many forms, such as mylar paper that adds shine, reflective paper that bounces light back into a room, vinyl that is extremely hard wearing and easy to clean, and hand-painted papers that bring depth and dimension. At the top end of the price-range you will find beautiful silk wallpapers.
Atmosphere: Your wallpaper must fit with the overall aesthetic of your space. Think about what atmosphere you are trying to create, and select a wallpaper pattern and colour accordingly. In a fast-paced, buzzing eatery you might want to choose a zingy wallpaper; for a calm, relaxing space more neutral colours work best. And you might want to avoid blues and purples in restaurants as these colours are claimed to reduce appetite (who knew?).
Testing: You could take a photo of your space and have a photo retoucher overlay your selection of wallpapers onto the image using Photoshop. This will give you an idea of how the overall room would look with each paper design. Tape a piece of your chosen wallpaper to the wall and see how it looks in situ.
Trends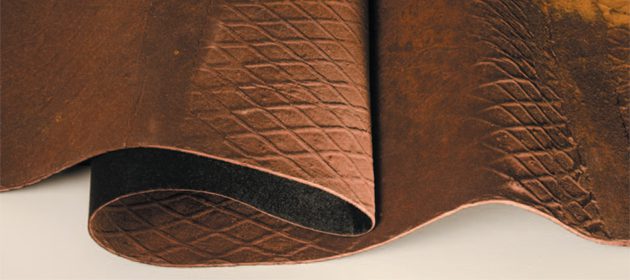 Rust and concrete effect wallpapers are big news at the moment, riding the wave of industrial chic and offering warmth and character with a twist on the enduring metallics trend. This example above, from Inner Space, shows the patina and colour beautifully.
Wallpapers with more architectural effects are bang on-trend, giving a softer relief and impression than the more traditional flocked papers. From wood to brick, you can find a wallpaper in pretty much any architectural finish.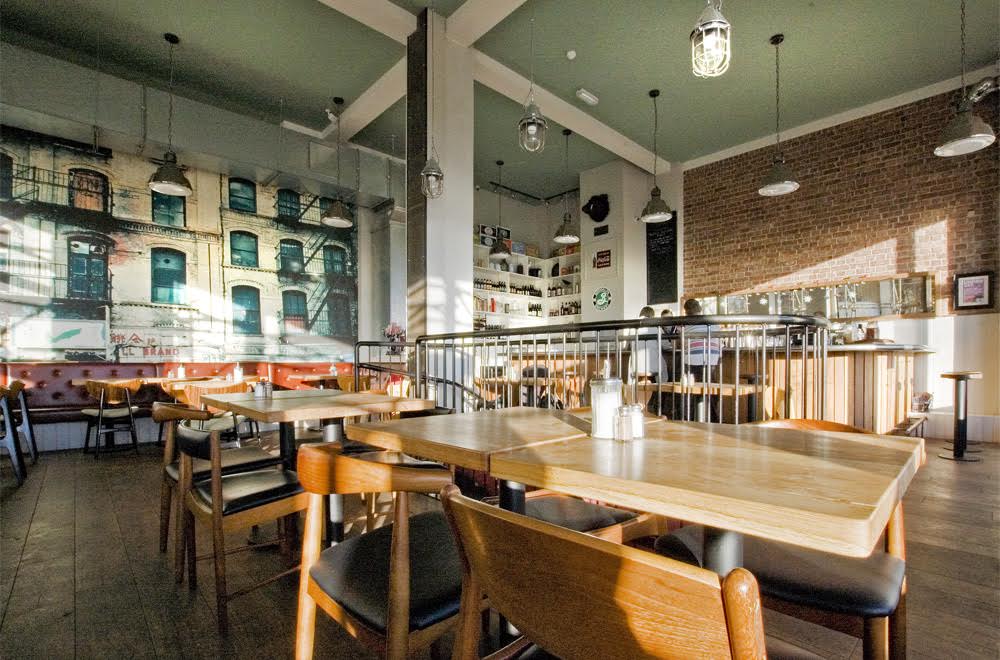 Digital graphic wallpaper takes advantage of cutting edge print technology to produce bespoke wallpapers from your own photos or artwork. You can now have your favourite image blown up and reproduced across your walls. We used this technique in one of our projects (above) to create the feel of a hip New York eatery.
Pros of using wallpaper
You can cover unsightly or imperfect walls easily without the need for re plastering
The texture and designs mean you can bring more atmosphere to a room than is possible with paint
It's an easy way to bring intricate patterns into your space
If you are on a tight budget wallpapering can save you money as you need only apply it once, as opposed to having to do repeat coats of cheap paints
It is more hardwearing than paint – one study showed wallpaper lasts 5 times longer than paint, which chips and flakes
Wallpaper can be easily cleaned, particularly vinyl papers, making it a great choice for restaurants and high traffic spaces
The more highly textured wallpapers can help with acoustics in busy spaces, absorbing some of the sound.
Cons of using wallpaper
Wallpaper is not as flexible as paint – if you change your mind it is not easy to correct
It is harder to install yourself and you will need to prepare your walls carefully, ensuring you take into account the joins and any windows or fittings
As we mentioned, choosing the right wallpaper is not easy. You might want to ask for professional advice before investing your time and money
Some wallpaper is very pricey compared to paint
Once you've selected the best wallpaper for your restaurant or shop, you will need to find a good supplier. We love the raw 'concrete on a roll' by Inner Space in Cheshire, and Vescom have a huge range of vinyl and textile wallpapers as well as offering a digital printing service. If you are after a more classic, floral look Nina Campbell produce stunning, luxury designs in bold prints.
We hope we've given you plenty to think about and guide you in your choice of wallpaper. If you'd like the benefit of our experience and advice do get in touch with us at Engaging Interiors. We'd love to hear from you.