The restaurant scene in the beautiful city of Cambridge has been booming. For an interior designer Cambridge offers exciting opportunities. Let's be part of this new wave.
Are you opening a restaurant, bar, cafe or shop? Looking for an experienced commercial interior designer? See how we at Engaging Interiors can help your business thrive.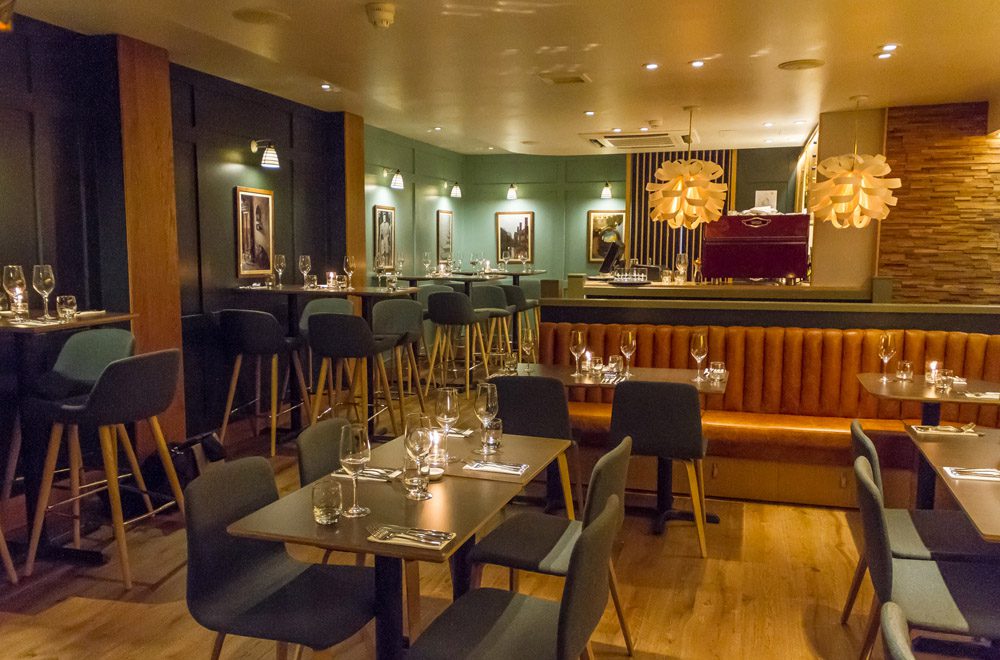 Cambridge is famous for its heritage and buildings. It has a large, varied customer base. Tourists are drawn to its colleges, museums and galleries. Local residents want great eateries and boutiques. Every customer needs to feel welcome and relaxed.
Nearby towns like Ely and St Ives offer more scenic views. There are beautiful villages and riverscapes. The county is chock-full of places for residents and visitors to enjoy.
If you're an established business here, we can redesign your venue for more success. And if you're a start-up, our expertise will get things off to a flying start.
An effective interior design helps your business run smoothly. It can also tell customers what you offer. Perhaps you have an established venue you want to work better. Maybe your interior needs a refresh. Or you might have plans for a whole new venture. At Engaging Interiors we'll give you the edge.
Why work with Engaging Interiors?
We create stunning, functional interiors.
We listen to your needs.
We source the best, most sustainable products.
And we strive to create a welcoming space for your customers.
Varsity & Trinity, Cambridge
At Engaging Interiors we have extensive experience as restaurant and retail interior designers. We were delighted to work on Cambridge's oldest restaurant. Varsity is housed in a listed building. The restaurant needed updating. But the design had to stay true to the area and building's history.
We designed an interior that worked in harmony with the setting. But we also added some contemporary elegance. We then designed another restaurant for the group, called Trinity. Both are busy and enjoying good reviews.
Be part of Cambridge's future
If you're in the Cambridge area, we can help. If you're revamping your existing venue we'll make your vision a reality. Most of our clients are small independents. We understand the budget limitations and time constraints you face. Our designs are collaborative. At each stage in the process we'll stay in regular touch. So you always know what's happening.
Give your business the best possible chance of success. As your project designers we've always got your interests at heart. Here's what we'll do for you:
We can help with planning and safety regulations too.
We source the latest sustainable materials.
We find the optimum lighting and fixtures.
We advise on colour schemes and wall finishes.
We position doors and design traffic flow.
We design counters and waiter stations.
We choose displays and shelving.
We advise on floor finishes.
We are keen to work on more projects in Cambridge. Whatever your project or venture we'd love to hear from you. Contact us to talk through your needs.