Our Brief
Capsule Records – Hove is the first record shop we have designed and it was a real pleasure. The clients came to us with a manifesto that spelt out thier vision for a new type of record shop. The main premise was to sell dance music based on collections. From the research the client had undertaken it was clear that most record shops are not very approachable to customers new to collecting records. This problem is worse for female customers. The other important aspect to the design was a coffee offer.
The Overall Design
We designed the interior with the look and feel of a mid century shop. The colours echo this period of time when record players were in their hay day. Flexibility is important to us a Engaging Interiors Ltd so all aspects of the interior have been designed with adaptability in mind. This is inline with our commitment to designing with the circular economy central in our process, it works from both a business and an environmental point of view.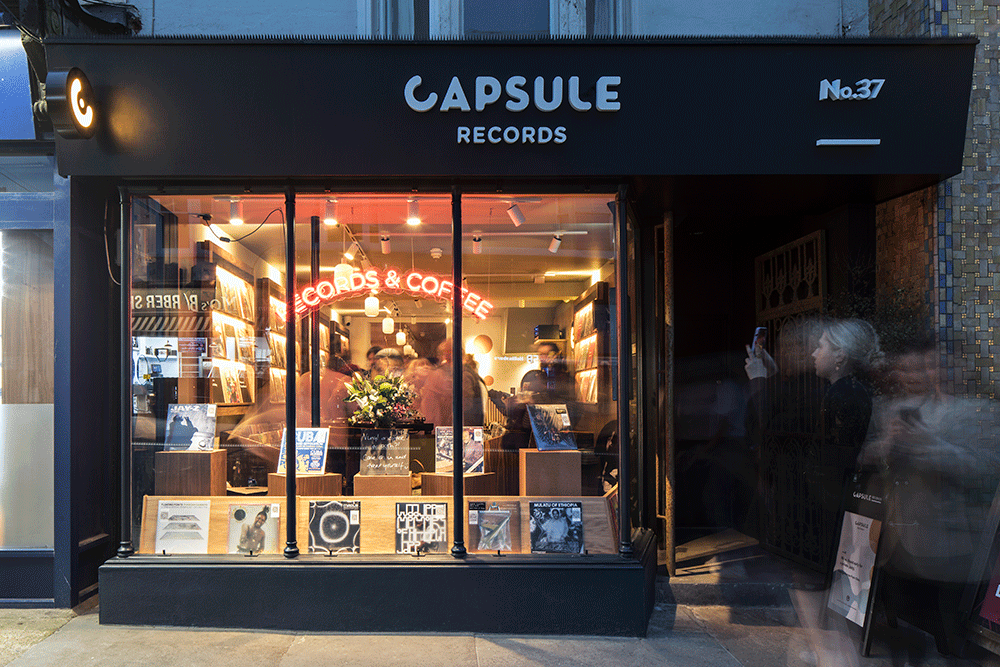 The Record Displays
The wall displays are your introduction to what is designed to be an informative and joyful journey. We have design them with internal LED lighting that washes down each record and information panel. Cork backing is there for acoustic reasons and as a pinboard for additional information. The panels are on split battens and can be relocated as and when. The racks have been designed in the aesthetic of mid century side boards and can be moved and relocated.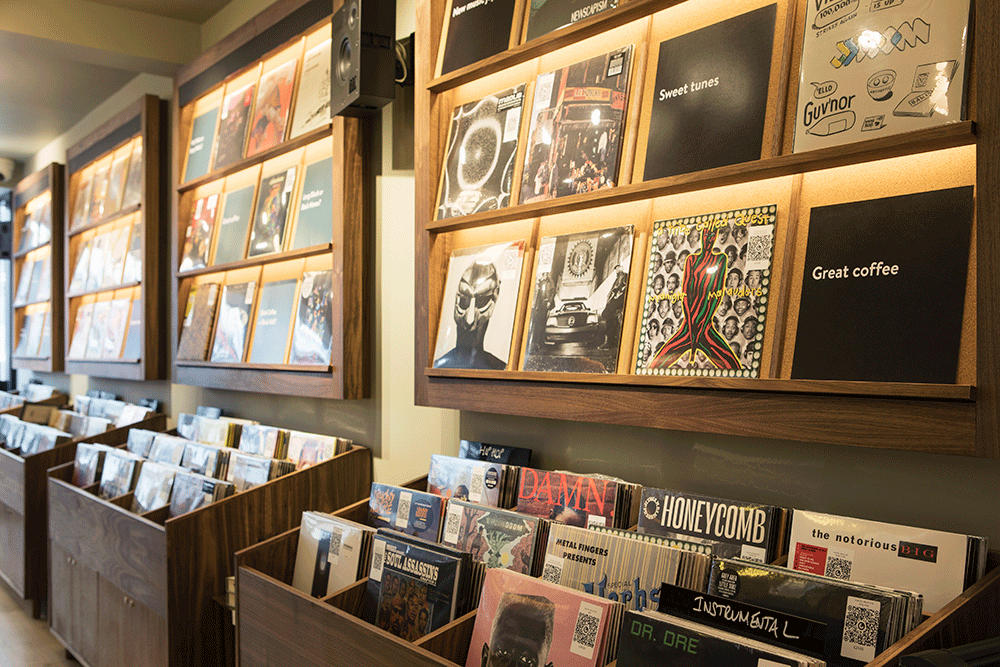 The Coffee Space
We zoned the spaces using different colours then divided them with an off white tone on the structural elements. The coffee counter area is pinkish in colour and the coffee seating area a dark blue and ochre sofa. The sofa has been designed in modules that can be dis assembled and re configured.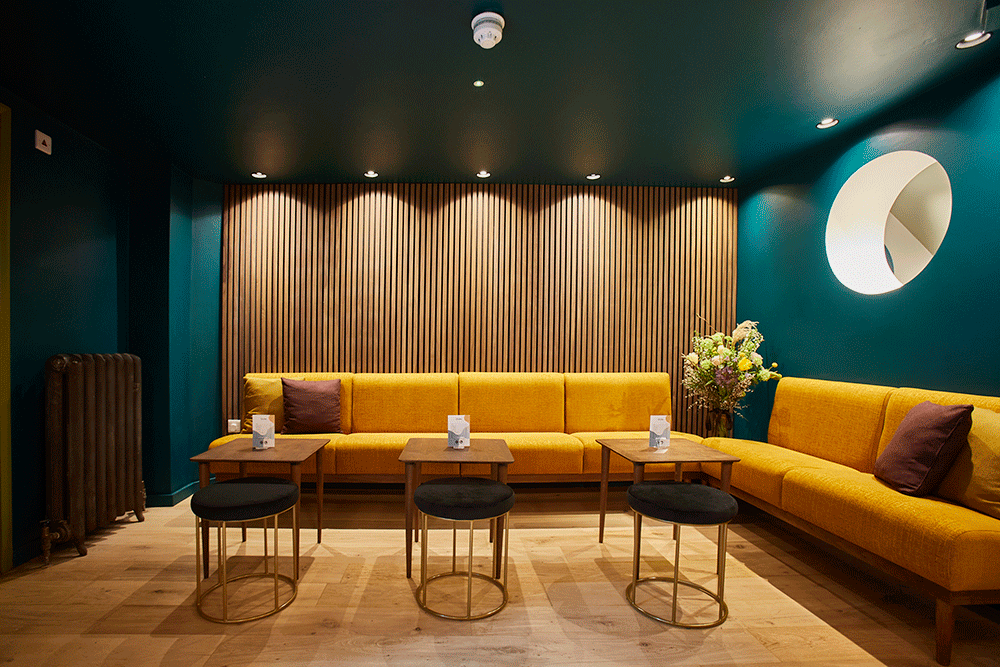 The Exterior + Branding
When we were approached to work on the interior we were keen to introduce the client to some old friends that love vinyl and happen to run a branding agency. We are really happy with the collaboration with Good Noise and have more in the pipe line…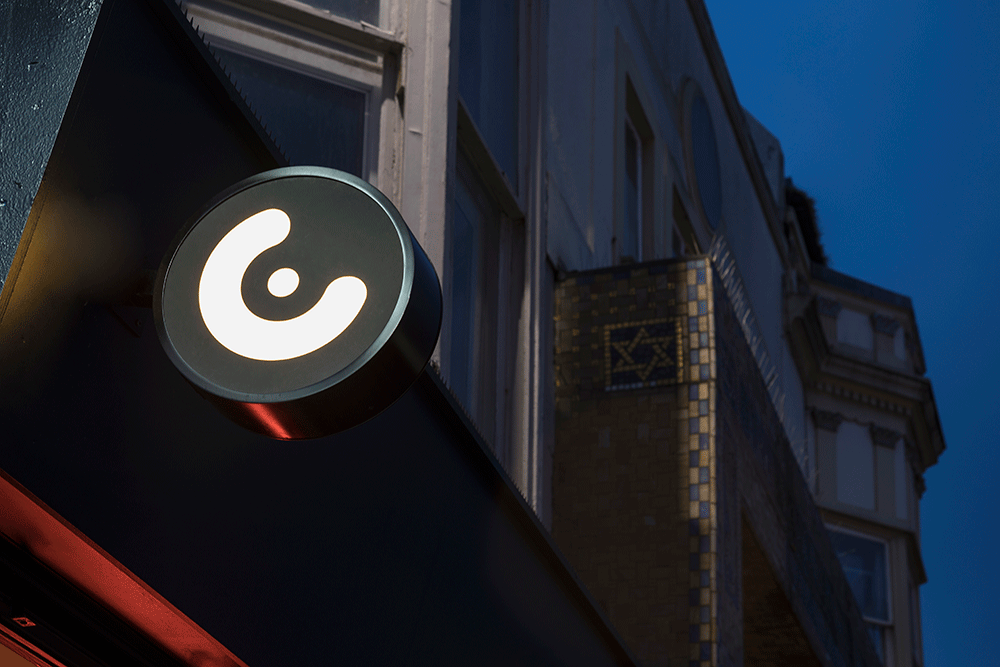 We have enjoyed the challenge of designing a new type of interior and learning about all of the functional requirements that entails. If you have a retail space that would benefit from our approach please get in touch…